Instagram Reels is incomplete without trending songs! No matter how much you put effort into it, the reels will not be that impactful. Ahhh, But which songs to use? This is the real confusion. If you too are confused about this but live in the hope to create a spark in the reel world, then you are at the right place. We are all prepared to make your Instagram reel go viral with engaging music with this post. Here you will find the list of the best trending songs for Instagram reels.
Instagram with its extraordinary features has become a great platform for content creators. With the introduction of the Instagram Reel feature in August 2020, this platform acted as a volcano of new emerging creative talent. We saw people recording 15 to 30-second clips while dancing to hit numbers or posting lip-syncing videos, delivering makeup tutorials, and creating funny yet relatable content. Reels in the Explore Feed offers creators with public accounts to reach new audiences on a global stage. And with the right music, it gives wings to the engagement. There are so many songs that can be used in a reel.
out of millions of songs, the 15 Best Trending Songs for Instagram Reels in 2021 that can help you in getting viral without many efforts are:
Dancin By Lil Drako
Drive Forever By Sergio Valentino
Spritis & By The Strumbellas
Go F**K Yourself by Two Feet
I Like It by Cardi B & Bad Bunny& J Balvin
Bad Guy by Billie Eilish
Roses(Imanbek Remix) by SAINt JHN
MY POWER BY Nija, Beyonce, Busiswa, Yemi Alade, DJ Lag, Tierra Whack, Moonchild Sanelly
Level Up by Ciara
Thank you, next by Ariana Grande
Virgo by Jadu Jadu
PYRO by Chester Young, Castion
That's Just My Baby Dog by Chicken Milk
Play Date by Melanie Martinez
Surrender by Natalie Taylor
What happened? Still didn't found the perfect trending songs on Instagram Reels?
Do not worry! Below is a whole list prepared that you can use for your popular reels to create the additional spark. There is a high chance that your video might even get featured while using these trending songs on Instagram Reels 2021. Also, if you want to save the Instagram Reel, you can use some video downloading apps for Instagram.
Perfect Trending Songs for Reels to Go Viral on Instagram Right Now
Soon after a few countries banned TikTok, Instagram Reels took the charge! Just a few moves and the right song can make you go viral. No one can ever get out of the zone of the Best Trending Songs on Instagram Right Now.
These songs stuck to our minds and reside there for days and even months. And after the introduction of reels, it has become a habit now. Whenever you open Instagram, there is a flood of reels created using trending filters and trending Instagram reels songs.
Trending Instagram Songs for August 2021
Almost Maybes by Jordan Davis
7 Summers by Morgan Wallen
Me on Whiskey by Morgan Wallen
Dance With Me by Thomas Rhett
One Margarita by Luke Bryan
Girl by Marren Moris
Shake The Frost by Tyler Childers
Someone You Loved by Teddy Swims
How Not To by Dan and Shay
Miss Me More by Kelsea Ballerini
One Man Band by Old Dominion
One Beer by HIXTAPE, Hardy, Lauren Alaina, Davin Dawson
You Should Probably Leave by Chris Stapleton
City Girl by Ryan Hurd
Chasin After You by Ryan Hurd, Maren Morris
Neon Fools by Adam Doleac
After A Few by Travis Denning
I Hope (feat. Charlie Puth) by Gabby Barrett
When Was It Over? by Sashs Sloan, Sam Hunt
The South by FGL, The Cadillac Three & Dierks Bentley
Jersey On The Wall – I'm Just Asking by Tenille Towns
Be Like That by Kane Brown ft. Swae Lee & Khalid
Seaside by Billy Currigton
Run by Lauen Alaina
When I Die by Brett Eldridge
Just About Over You by Pariscill aBlock
Oh My Sweet Caroline by Ryan Adams
Still Smoking by RaeLynn
Cover Me Up by Morgan Wallen
Drinking Alone by Carrie Underwood
Single Saturday Night by Cole Swindell
Lady by Brett Young
I won by Ty Dolla $ign, Jack Harlow, 24kGoldn
Hit em Hard by Offset, Trippe Redd, Kevin Gates. Lil Durk, King Von
Fast Lane by Don Toliver, Lil Durk, Latto
Beggin' by Maneskin
Happier Than Ever by Billie Eilish
STAY by Kid Lario and Justin Beiber
Bad Habits by Ed Sheeran
&burn by Billie Eilish and Vince Staples
Heartbreak Anthem (with David Guetta) by Galantis, Davis Guetta, Little Mix
Good 4 u by Olivia Rodrigo
Run by One Republic
Seaside_demo by SEB
Leviatating by Dua Lipa
Your Power by Billie Eilish
Love Race (Feat. Kellin Quinn) by Machine Gun Kelly
Peaches by Justin Bieber
Lil Bit by Florida Geogria Line and Nelly
Already Best Friends by Jack Harlowe and Chris Brown
Hey Gringo by KALEO
Cover Me In Sunshine by P!nk
The trending songs on Instagram Reels, ruling the segment right now
You're Perfect (Remix) By Charly Black & Juan Magan
Fearless By TULE
Renai Circulation ( ENglish Cover) By Lizz Robinett Feat L-Train & Y.Chang
Esa Mujer By Chucky Santos & Mortifero Guira & La Banda Bachater
Astronomia & Shuffle Dance
Tem Que Bater By MC Spap do Recife
Such a Whore (Stellur Remix) By Jvla
AURORA: Runaway
ElyOtto: SugarCrash!
Bongo Cha Cha
Lenka: Everything At Once
Masked Wolf: Astronaut In The Ocean
Taylor Swift: Love Story
Capone: Oh No
Justin Bieber: Peaches ft. Daniel Caesar, Giveon
Boney M.: Rasputin
Duncan Laurence: Arcade (Lyrics) ft. FLETCHER6
Queen: Another One Bites the Dust
Dua Lipa: Levitating Featuring DaBaby
Pink Sweat$: At My Worst
Dirty Heads: Vacation
Kali Uchis: telepatía
Kid Francescoli: "Moon" (Official Video)
kostromin: Моя голова винтом
Young T & Bugsey: Don't Rush
Bruno Mars: Treasure
Joel Adams: Please Don't Go
Curtis Waters: Stunnin' ft. Harm Franklin
(Stella Jang): Colors Official
Sean Kingston, Justin Bieber
Sub Urban: Cradles
Jefferson Airplane: Somebody To Love
Honey, I'm Good — Andy Grammer (Home Free Cover)
Sean Paul — Temperature (Official Video)
Not your barbie girl: Ava max edit audio
The Banjo Beat: Ricky Desktop
Stunnin' (feat. Harm Franklin)
Also, read Best Instagram Follower Tracking Apps 2021
Viral Trending Songs On Instagram Reels 2021: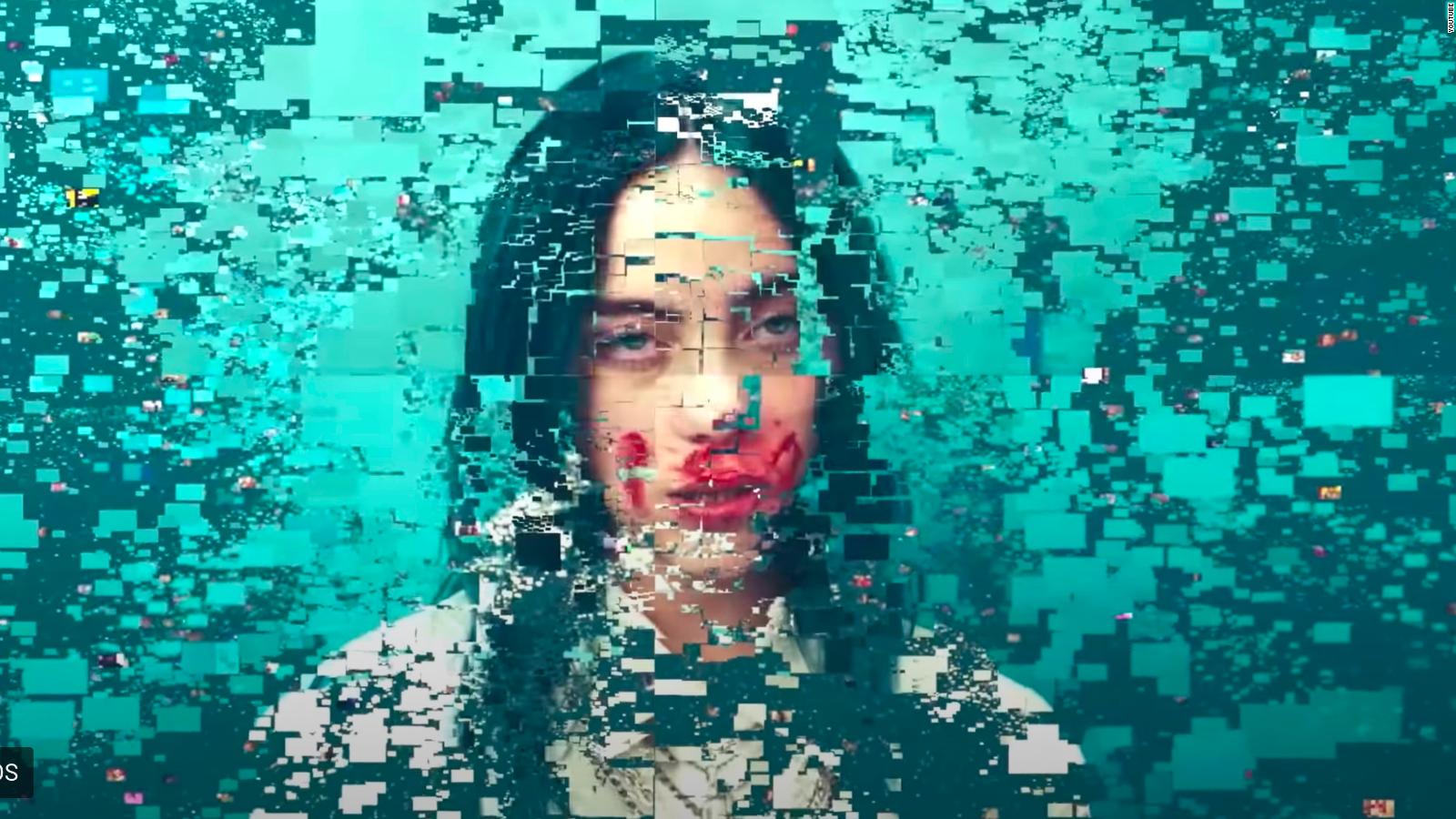 Finding a perfect song for a reel can be a crazy job. The reason behind this is that the music world is filled with tons of new and music albums, songs and this doesn't stop here! With each day, the list keeps on adding. But only a few songs stand right for a trend. From Death bed (coffee for your head) by Powfu, beabadoobee to Ocean Eyes by Billie Eilish made its position in our top 100 picks for Trending Songs on Instagram Reels 2021. Read along to know what else can be the master of your reels: 
Death bed (coffee for your head) by Powfu, beabadoobee
WHATS POPPIN by Jack Harlow 
Savage by Megan Thee Stallion
Twerk 4 Me by KaMillion
Say So by Doja Cat
Daisy by Ashnikko
Bored In The House by Tyga, Curtis Roach
Cradles x Apsara Ali
Bad Guy by Billie Eilish
Roses(Imanbek Remix) by SAINt JHN
MY POWER BY Nija, Beyonce, Busiswa, Yemi Alade, DJ Lag, Tierra Whack, Moonchild Sanelly
Level Up by Ciara
Thank you, next by Ariana Grande
Virgo by Jadu Jadu
PYRO by Chester Young, Castion
That's Just My Baby Dog by Chicken Milk
Play Date by Melanie Martinez
Surrender by Natalie Taylor
Positions by Ariana Grand
Oh Nanana by Bonde R300
Broken Glass by Promoting Sounds, Paycheck, Eredaxe
Sketchers by DripReport
Backyard Boy by Claire Rosenkranz
Boss Bitch by Doja Cat
Goodnight & Goodbye by Mree
Stunnin by Curtis Waters, Harm Franklin
This City Remix (feat. Anne-Marie) by Sam Fischer
Plug Walk by Rich The Kid
Watermelon Sugar by Harry Styles
feel something by Bea Miller 
Want to know what is trending on Instagram reels, then here are the Most viewed Instagram reels in 2021: Khaby made new records
Run the World (Girls) by Beyonce
WAP (feat. Megan Thee Stallion) by Cardi B, Megan Thee Stallion
Falling for U by Peachy!, mxmtoon
Ily (I love you baby) by Surf Mesa, Emilee
Summer Vibes by Razvan Mitroi
ROCKSTAR (feat. Roddy Ricch) by DaBaby, Roddy Ricch
Yummy by Justin Bieber
Panda by Desiigner
Work from Home by Fifth Harmony, Ty Dolla $ign
A Moment Apart by Hannah Stater
Waiting for your Love by Pawl
Fire by MASN
Backyard Boy by Claire Rosenkranz
Dynamite BTS
Girls Like You (feat. Cardi B)
Hot girl bummer by blackbear
Watermelon Sugar by Harry Styles
Laugh Now Cry Later (feat. Lil Durk) by Drake
Later Bitches The Prince Karma
Heather by Conan Gray
Laxed – Siren Beat by Jawsh 685
Without Me by Halsey
Good Day by Sutrfaces
TKN (feat. Travis Scott) by ROSALIA, Travis Scott
Freak by Doja Cat
Better by Khalid
Kudi Nu Nachne de by Vishal Dadlan, Sachin-Jigar
Patlamaya Devam (Remix)  by Isyan Tetick
16 Shots by Stefflon Don
Cono by Jason Derulo, Puri, Jhorrmountain
Love Your Voice by JONY
I Don't Care (with Justin Bieber) by Ed Sheeran, Justin Bieber
Rover (feat. DTG)
Space Cadet (feat Gunna) by Metro Boomin, Gunna
Laal Bindi by Akull
Out West (feat. Young Thug) by JACKBOYS, Travis Scott, Young Thug
Banana (feat. Shaggy) – DJ Fle- Mininsiren Remix by Conkarah, Shaggy, DJ Fle
Racks On Me by Reggie Mills, Sick Luke, Rich The Kid, Famous Dex 
Savage Love (Laxed-Siren Beat) by Jawsh 685, Jason Derulo
Wahran by RANDALL
What can be more fun than watching movies on your devices? But, choosing the best movies can be tricky as you do not want to end up wasting 3hrs watching a boring film. Here are the 50 Best Telegram Movie Channels 2021 that can help you out.
L.O.V.E by Alex Alexander, UnoTheActivist
Renee by SALES
Mood (feat. Iann dior) by 24kGoldn, iann dior
BOP by DaBabby
Phir Se Udd Chala by Mohit Chauhan
Old Town Road by Lil Nas X
Shooting Stars by Bag Raiders
ROXANNE by Arizona Zervas
everything I wanted by Billie Eilish
Almost Love by James Carter, Dominic Neill
Sugar & Brownies by DHARIA
3 Musketeers by NextYoungin, ppcocaine
Laffy Taffy by D4L
Dusk Till Dawn by Zayn
Take it off by Ke$ha
Justin Bieber – Yummy Jalebi (Tesher Remix)
Love Your Voice by Jony
lovely by Billie Eilish, Khalid
Astronomia by Vicetone, Tony Igy
Run Free by Deep Chills, IVIE
Such a Whore by JVLA
Bad Boy by Marwa Loud
Safari by Serena
dikaya lvica by Alex and Rus
Capital Letters by Hailee Steinfeld, BloodPop
Worth It by Fifth Harmony
Magnetta Riddim by DJ Snake
Love and Happiness by AL Green
Still Woozy by Goodie Bag
Ocean Eyes by Billie Eilish
Do you know that Instagram has got Instagram guides that help you out in situations of trouble? Here is Everything you Need to Know About Instagram Guides in 2021
Trending Songs on Instagram Reels: Sorted for Every Mood 2021
If Instagram can categorize the reels according to the mood then, why cannot we do the same with the trending songs for Instagram reels?
After all, the mood defines the type of content and will give a clear edge to the reels.
That is why we have divided a list of trending Songs on Instagram reels into smaller ones for every mood. You can use these songs according to the mood of your video to make the best out of that 30-second slot. Be it a moody, instrumental, fun, or a chill mood, the trending Songs for Instagram Reels on these moods are here:
While we are talking about being trending and gaining popularity, having that blue badge along with your name is the first thing that strikes our mind. And you can have that too! Yes, no need for thousands of followers. To get verified, read how you can get verified on Instagram
1. Moody Songs on Instagram Reels 2021
Lovely – Billie Eilish and Khalid
Fantasy – Alina Baraz, Galimatias
Reflections on a Hero – Trevor Morris
Glamdring – Howard Shore (Think Lord of the Rings)
After Hours – The Weeknd
I'll Be The Moon- Dierks Bentley
Shake The Frost – Tyler Childers
DNA – Lea Marie Johnson
Shadows – Sabrina Carpenter
You Broke Me First – Tate McRae
Cardigan – Taylor Swift
Saving Us A Riot – Phoria
Numb (Chill Mix) – Elderbrook
Doom Days- Bastille
Diamonds – Sam Smith
Control – Zoe Wees
Something – Henry Green
Bom Bidi Bom – Nick Jonas
Not Afraid Anymore – Halsey
Helium – Sia
Never Tear Us Apart – Bishop Briggs
Earned It – The Weeknd
Love Me Like You Do- Ellie Goulding
Salted Would – Sia
Girl – Marren Morris
2. Instrumental Music for Instagram Reels 2021
River Flows In You – Toby Jacobs
Body (Ambient) – RY X
You – Petite Biscuit
Sunset Lover- Petit Biscuit
Wild Nothing – Chinatown
Can't Help Falling In Love – Kina Grannis
Gabriel's Oboe – Ennio Maricone
Satie/ Orch. Ducros: Gymnopedie No. 1 – Erik Satie
Friday Morning – Khruangbin
Nessun Dorma – Giacomo Puccini
Nature Geography – Original Audio – (Type in Music Search Bar to Find this one!)
Prologue- John Williams
Norwegian Rain – David Lanz
Cristorfori's Dream – David Lanz
Empty Pack of Cigarettes – Joseph Angel
I'm On Fire – AWOLNATION
Did That Hurt? – Danny Elfman
One Last Night – Vaults
Claire de Lune – DeBussy
Chopin Waltz No.7
Fur Elise, WoO 59
Mozart's Turkish March
Symphony No. 6 in B Minor, Op.74 – Pyotr Illyich Tchaikovsky
Chopin: Nocturne No. 2 in E-Flat Major
Rigoletto / act 3: "La Donna e Mobile" – Giuseppe Verdi
3. Fun Instagram Trending Songs for Instagram Reels
Fire on Fire – Sam Smith
Sunday Best – Surfaces
Mine – Kid Travis
What You Know About Love – Pop Smoke
Put Your Records On – Ritt Momney
Gimme Love – Joji
Uptown Funk – Bruno Mars
Feel It Still – Portugal. The Man
Believer – Imagine Dragons
Renegades – X Ambassadors
Lighthouse (Andrelli Remix) – Hearts & Colors
Momma Told Me – THE WLDLIFE
New Light – John Mayer
Watermelon Sugar – Harry Styles
One Margarita – Luke Bryan
Almost Maybes – Jordan Davis
Stunnin (feat. Harm Franklin) – Curtis Waters
Backyard Boy – Claire Rosenkranz
Dance With Me – Thomas Rhett
7 Summers – Morgan Wallen
Wolves (feat. Post Malone) – Big Sean
Nightrider – Arizona Zervas
First Time – Daya
Capital Letters – Hailee Steinfeld
Cruise- Kygo (parts of this song)
Check out How To Sell Anything On Instagram in 2021
4. Chill Songs for Instagram Reels
Dreams – Fleetwood Mac
Signed, Sealed, Delivered (I'm Yours) – Stevie Wonder
The Night We Met – Lord Huron
Sedona – Houndmouth
Midnight Sky – Petit Biscuit
Are You Bored Yet (ft. Cairo) – Wallows
Island In The Sun – Weezer
Build A Stage – Bronze Radio Return
Comethru (feat. Bea Miller) – Jeremy Zucker
I've Gott You- Jack Botts
Draw Me A Map – Dierks Bentley
Little Light – Lewis Watson
All I Want – Kodaline
Yellow Bird – Ben Stevenson
Oceans – Seafret
Broken Bones – Kaleo
Ends of the Earth – Lord Huron
When the Night is Over – Lord Huron
There Will Be Another One – Bronze Radio Return
Autumn Town Leaves – Iron & Wine
Nostalgic – Arizona
Meet Me On The Equinox – Death Cab for Cutie
Soul Meets Body – Death Cab for Cutie
Beach Baby- Bon Iver
Riptide – Vance Joy
5. Best Memes Songs on Instagram Reels To Go VIRAL
'I'm on a Boat' – The Lonely Island featuring T-Pain
'Carol Brown (Choir of Ex Girlfriends)' – Flight of the Conchords
'Idiot Boyfriend' – Jimmy Fallon
'Axel F' – Crazy Frog
'Subway System' – Jimothy Lacoste
'Das Kleine Krokodil' – Schnappi
'The Ketchup Song' – Las Ketchup
'My Ding-a-Ling' – Chuck Berry
'Man's Not Hot' – Big Shaq
'Dick in a Box' – The Lonely Island
How to Add Trending Songs to Instagram Reels?
It is very simple to add songs/music to your Reels. You can do so by just following a few steps.
Open the Instagram Application.
Tap on the Instagram Story icon on the top left corner of your screen.
At the bottom, slide right to select the Reels option.
After selecting the Reels option, click on the music icon.
There you can browse trending Reel Songs.
Once you found the trending songs on reels, click on them.
The song page will open, and you can slide the bar at the bottom of the screen to find the part of the song you want to use.
Tap the Done button on the right side of your screen.
Wuhu! That's it. Your reel is ready to rock the platform with the trending Instagram reels songs.
Final Verdict:
These were some of the Trending Songs For Instagram Reels To Go VIRAL and a guide on how to add these songs to your Instagram reel.
We at Pathofex love to groove on these songs whenever we get the time. I hope you also find the best song among these trending songs for Instagram Reels. Do let us know in the comment section below which song worked best for your Reel among these popular reel songs. Stay connected for more such content.
Have a great day and keep making amazing Reels every day! Enjoy!