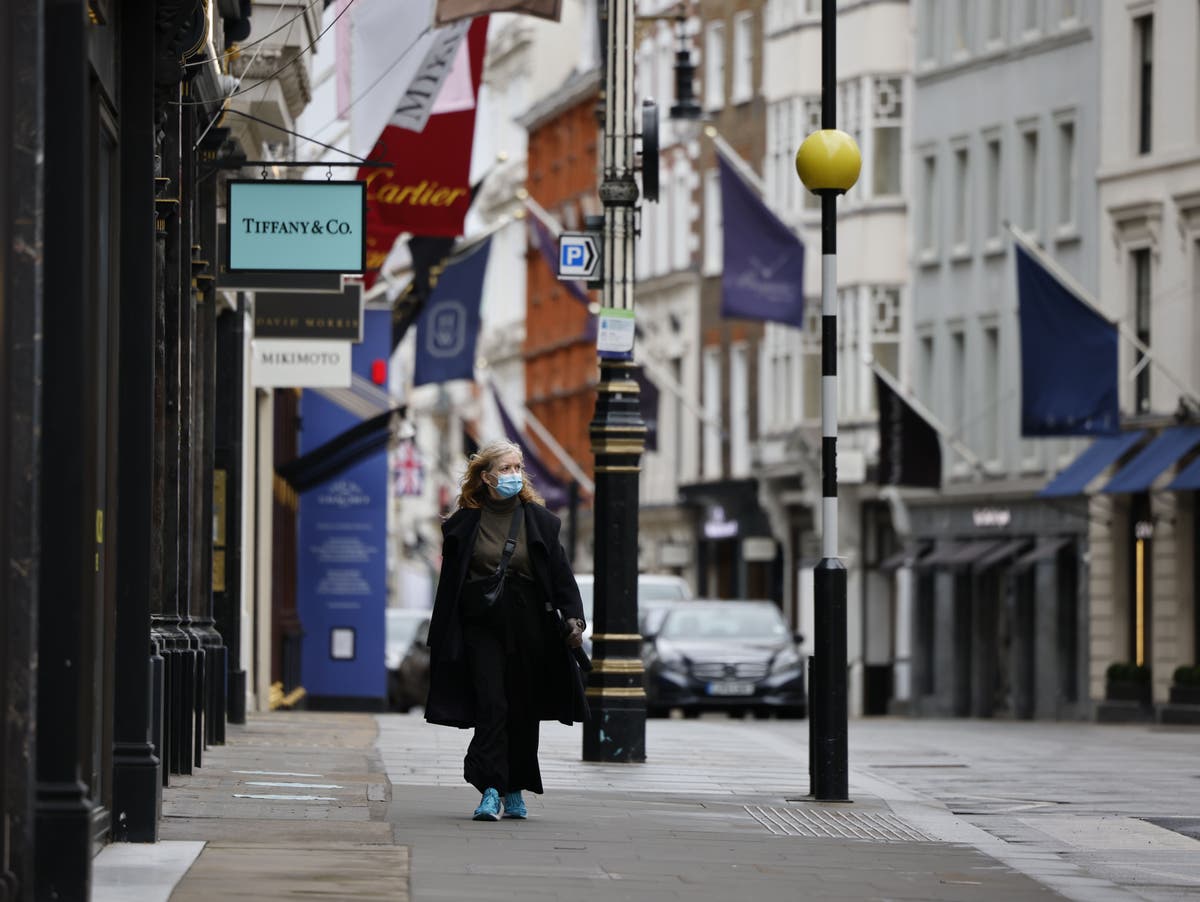 The UK economy shrunk 2.9 per cent in January as lockdown measures took effect.
In the same month, goods exports to the EU plunged by 40.7 per cent in January after the end of the Brexit transition period, official figures show. The monthly falls in imports from and exports to the EU are the largest since records began in 1997.
Gross domestic product (GDP) remained 9 per cent below its pre-pandemic peak. Services fell 3.5 per cent, manufacturing fell 2.3 per cent, while construction grew 0.9 per cent.
Manufacturing declined for the first time since April as car production dropped significantly.
"The UK took a notable hit in January, albeit smaller than some expected, with retail, restaurants, schools and hairdressers all affected by the latest lockdown," said Jonathan Athow, deputy national statistician for economic statistics.
Alpesh Paleja, lead economist at the Confederation of British Industry (CBI), said: "Activity fell in January, as widely expected, with much of the UK entering some form of lockdown at the start of the year.
"However, the decline was notably smaller than the first lockdown in spring 2020, demonstrating the growing ability of businesses and households to adapt to greater restrictions on mobility."
Trade figures show exports of goods to the EU fell £5.6bn in January as businesses sought to adapt to additional red tape after Brexit.
Compared to the previous January goods exports to the EU were down 38 per cent while non-EU goods exports fell 8 per cent.
Significant declines were registered across all sectors with food and live animal exports to the EU among the worst affected, falling 54 per cent. Fish & shellfish exports collapsed by 83 per cent compared to January 2020 from £92m to £16m.
Food exporters have been faced with additional paperwork and safety checks which have caused significant disruption.
Imports also fell, by £8.9bn overall (21.6 per cent), while imports from the EU dropped £6.6bn (28 per cent), the figures show.
The ONS advised caution when comparing the monthly data because it can be erratic. The fall could be exaggerated by stockpiling of goods before the 31 December end of the transition period, the ONS said.
Despite the slow start for trade in January 2021, recent survey data suggests that importing and exporting began to increase towards the end of January.
"Some of this decline can be put down to lockdown, stockpiling and teething troubles," said Danni Hewson, financial analyst at AJ Bell. "But it's clear that the Brexit transition has been far from smooth and markets will be paying close attention to whether current frictions mean long-term changes."