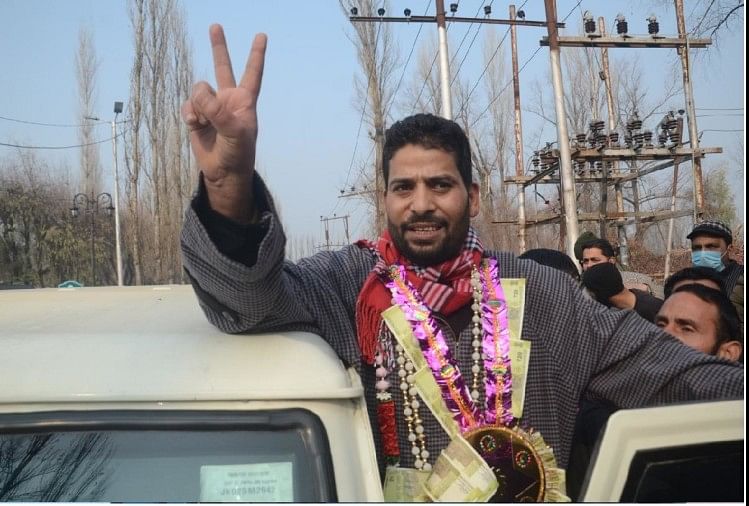 The BJP has made a big announcement about the election of DDC chairman of Srinagar. According to the BJP, it will support its party in Srinagar's DDC chairman election. Valley leader Ejaz Hussain, who put the first seat in BJP's seat in DDC election, has given this information during a conversation with Amar Ujala.
Explain that the election of the post of District Development Council President in Srinagar district has become interesting. Two of the seven independents have changed the equation by mixing Jammu and Kashmir with their party. At the same time, with the support of BJP, its party can make DDC President.
Bilal Ahmed Bhat, who won the Independence from Naugam in the presence of his party president Syed Altaf Bukhari and Ali Mohammad Rathar, an Independent from Harvan, joined his party. A new picture of the electoral equation has emerged with these two independents joining their party. Out of 14 seats, his party has got three seats, National Conference (NC), PDP and BJP one each. Independents have won the maximum seven seats.
Eight members are needed to win the election for the post of District Development Council President. In such a situation, his party has got five members due to two independent members joining the party. In such a situation, if two other independents join their party after the BJP's support, then the majority figure will be completed.
If the most discussed and VIP seat of Kashmir division, if it becomes president from the alliance of its party and BJP, it will affect the politics of the entire state. Jammu and Kashmir formed its own party after Article 370 was removed. The politics of the entire state is bound to be affected by the alliance of his party with the BJP.

Also read: Amazing wonders of engineering created by ripping mountains in Jammu and Kashmir, will be surprised to see pictures
.