Luxury watches are a symbol of class. But more than cast, it is about quality. Though there are a lot of luxury brands that claim to deliver the best-in-class product, not all of them stand by their words. And why would anyone compromise when it is about Luxury. Thanks to some who do what they promise.
Do you want to know who they are? If that's a yes, here we have got the present-day top 5 trustworthy luxury Watches Brands.
Luxury will never go out of trend! Not today, not after 100 years! So, no matter, if you want a luxury watch for yourself or want to gift it to your loved ones, the luxury Watches Brand that you should consider are:
Rolex
Patek Philippe
Chopard
TAG Heuer
Audemars Piguet
Curious to know what is so special about these watches that made them be at the top of all the luxury Watches Brand? Wait! Hang on to this post then, as below you will get a detailed description about these watch brands and why they deserve to be at the top along with the price range.
Top 5 Luxury Watches Brand
| | | |
| --- | --- | --- |
| S. No. | Luxury Watches Brand | Price Range |
| 1. | Rolex | $5,000 – $650,000+ |
| 2. | Patek Philippe | $15,000 – $1 million+ |
| 3. | Chopard | $5,040 – $60,000+ |
| 4. | TAG Heuer | $1,500 – $10,000+ |
| 5. | Audemars Piguet | $7,000 – $850,000+ |
1. Rolex
Does Rolex need an Introduction? 
Of course not! 
Whenever we think of luxury watches the first name popping out of our mind is Rolex.
And why not?
After all, Rolex is considered to be the king of the luxury watches brands that have mastered the art to produce the classiest watch every time and is surely the thing to die for.
Want to add more luxurious items to your wardrobe? Then, you should never miss out on the 5 Best Online Luxury Stores ever!
Rolex has become a status symbol for the reason of its equity to deliver the best experience every time. The fact that they produce the hand-crafted watches to date has made the brand value even double and that is why even celebrities like James Bond, Justin Timberlake, and Kanye West couldn't resist having these on their wrists.
Be it the rarest craftsmanship of the Rolex Submariner or the statement setter Rolex Sky-Dweller, all models have got a place in the wardrobe of all the watch lovers.
And, if you too want to have one for yourself, you can visit the online stores. There are chances of Rolex for sale in such stores. You might get a good deal!
Price Range: $5,000 – $650,000+
2. Patek Philippe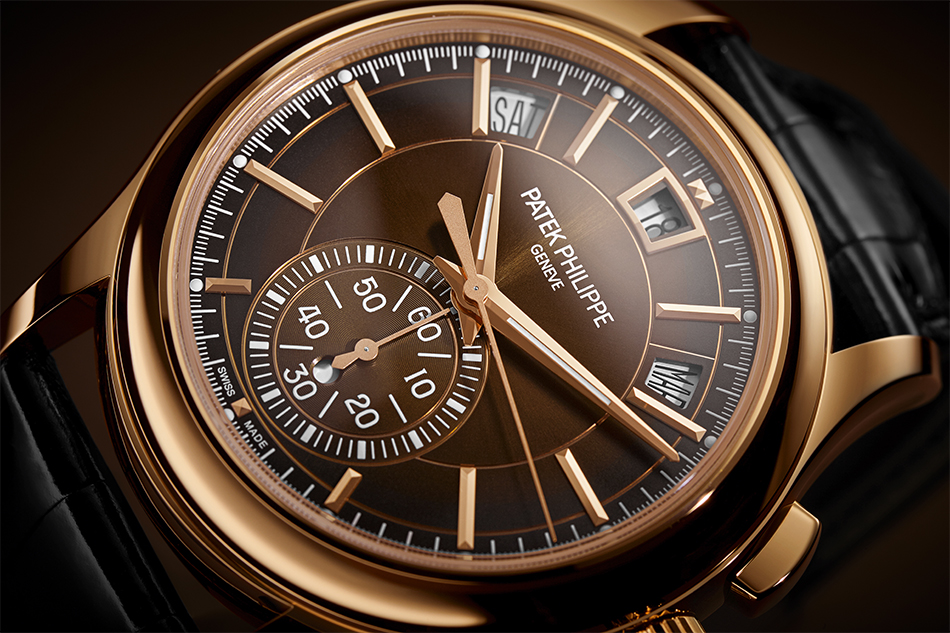 The next brand that defines luxury with ease is Patek Philippe. 
Even the name is enough to build trust in its products. Yes, it can be trusted blindly as they are known to have the world's finest artists that make every watchkeeping every single detail in mind. 
Patek Philippe watches are known for their rare and innovative designs. Each watch designed at Patek Philippe has a story of its own. 
This doesn't mean that this brand is famous only because of its fine design. This is completely wrong to think. The mastered pieces go hand in hand with classed technology. And why not? They have been in the field for 177 years now. 
So, if you are intending to buy one for yourself, there are plenty of options for you to choose from. 
Price range: $15,000 – $1 million+
3. Chopard
A brand delivering world-class luxury watches for more than 140 years is Chopard. 
Though this brand is too old in the manufacturing world, yet this recently took on popularity after they introduced the ethnicity of its material with the touch of real gold in its watches along with the jewelry and accessories. 
This step made it quite popular as the red carpet accessory. 
Not only the red carpets, but this brand has also been ruling the wrists of the timeless car racers and athletes.
Also, this brand proves the fact," Old is gold" with its first-ever luxury watch having diamonds and satire in it. But, this doesn't mean that they have got the old ideas only. Instead, it has been a symbol of change throughout its journey. 
Price range: $5,040 – $60,000+
Also, read The Ultimate Guide to Bell & Ross Watches
4. TAG Heuer
Another luxury brand that has been producing high-end watches is TAG Heuer. 
Just like Chopard, TAG Heuer is also a brand that is quite popular among car racers. Your search for sports luxury watches and the internet will show you results with TAG Heuer as the leading preference.
It has got excellence in making unmatchable chronographs that have the unique blend of the popular modular design with the features to change the touchscreen interface. Not only this, you can swap between the Straps and even the watch head. 
This feature is missing most in the luxury watches but thanks to the manufacturers, we have got TAG Heuer.
Price range: $1,500 – $10,000+
5. Audemars Piguet
The last but not the least choice for the best luxury watch brand in 2021 has to be Audemars Piguet without a doubt!
You ask Why? 
One of the pioneer reasons being it is the oldest luxury watch company on the list and is loved by the action man, Tom Cruise himself. Also, this brand has made several appearances in the world's popular magazines like Times and Forbes. 
What more to say about this? The grand look of its watches says it all. Its designs are awesome with incredible elements in them. One of the classiest being the addition of gold and oak.
Price range: $7,000 – $850,000+
Want to know about gifts for your better half? Here is what we suggest in you Want To Know More About Best Romantic Birthday Gifts For Girlfriend 2021.
Final Words: 
So these are the Top 5 Incredible Luxury Watches Brand that makes the luxury go to a completely new level with their amazing quality and rich design. No matter you love Rolex or Audemars Piguet, they are going to win your love for them. 
Now it's your turn to have a look at the watches of these brands and fill your wrist with the luxurious experience just like your favorite stars.