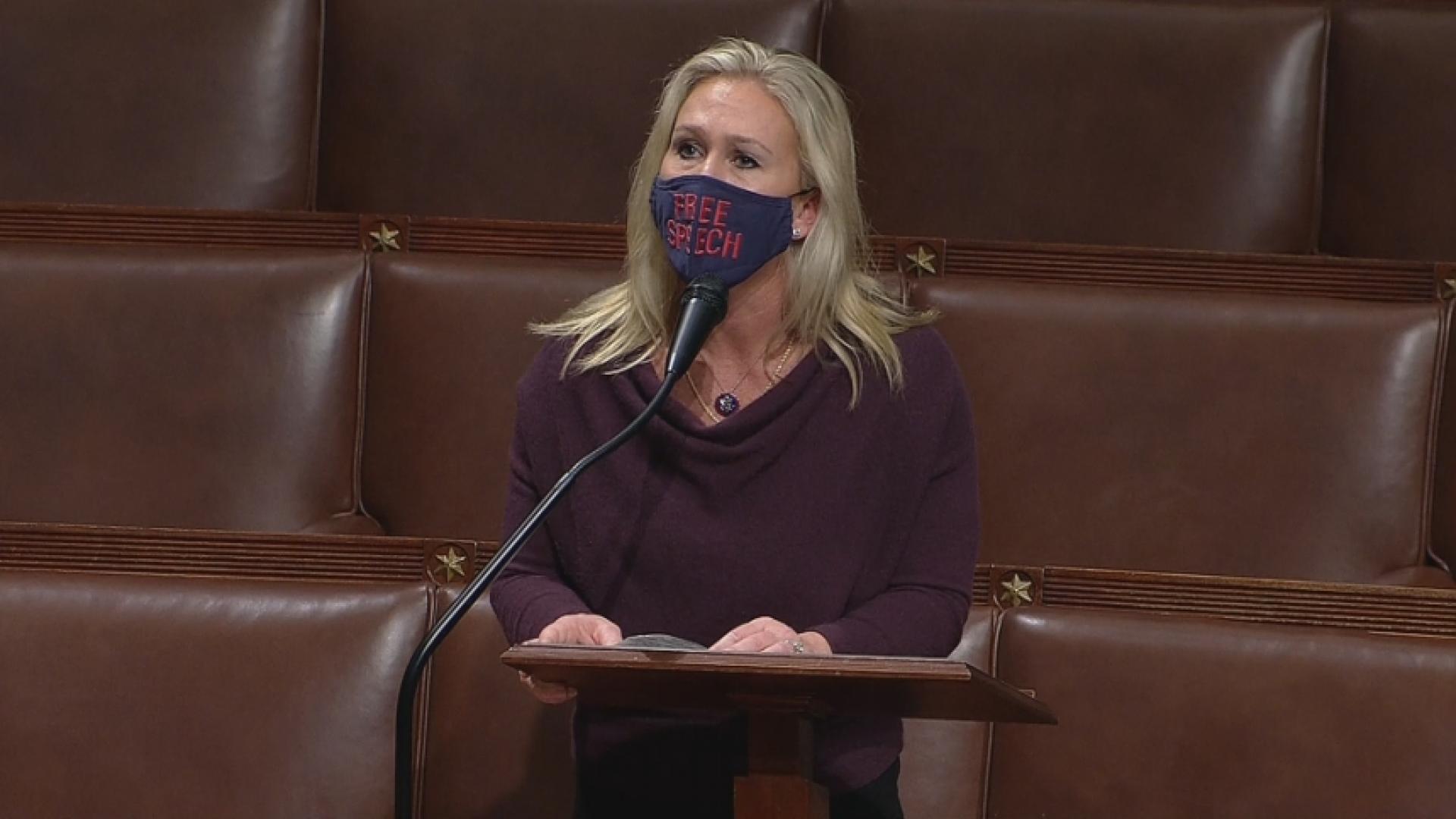 House Strips Marjorie Taylor Greene Of Committee Assignments
(NBC News) — The U.S. House of Representatives voted Thursday to strip Georgia's Rep. Marjorie Taylor Greene of her committee assignments.
Eleven Republicans joined the Democrats in voting to remove Greene from the education and budget committees.
The move came after Greene was accused of promoting violence against Democrats on social media and embracing false Q-Anon conspiracy theories.
Hours before the vote, Greene said she is no longer a believer.
"I was allowed to believe things that weren't true, and I would ask questions about them and talk about them, and that is absolutely what I regret," she said.
Read more here.