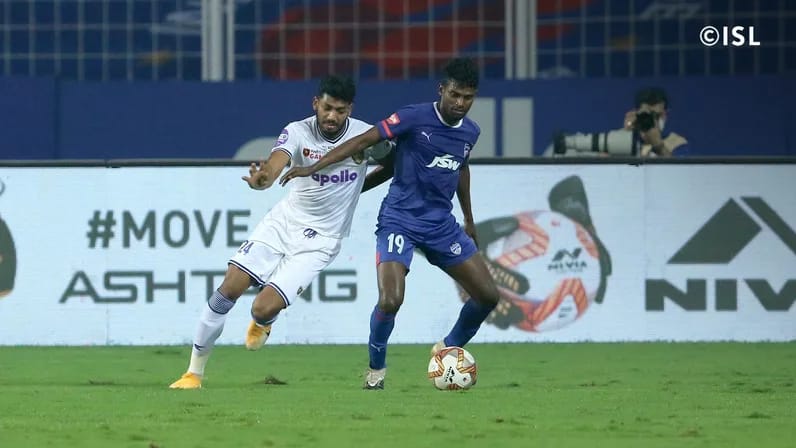 XtraTime Web Desk – Gurpreet Singh Sandhu, the 29 year goalkeeper from Bengaluru FC created an ISL record as he now has the most number of clean sheet in ISL history. Subrata Paul held the record but as Chennaiyin vs Bengaluru ended 0-0, Gurpreet overtook him as the goalkeeper with most number of clean sheet.
Both the goalkeepers, Sandhu and Vishal Kaith started strong. Vishal denied Chhetri in the 2nd minute of the game while Sandhu denied Rahim in the 7th minute of the match. Bengaluru put pressure on Chennaiyin early on but it was again Vishal who played his A game.
It was however Chennaiyin who created the first good chance. Chhagte's header was however collected by Gurpreet. Chennaiyin once again created a good chance for them in the 28th minute. Reagan however couldn't find any player and the chance was wasted. The first half ended with both the teams fought it out in the mid-field.
The second half was more or less same for both the teams. Chennaiyin created the best of chances but they weren't able to find the goal. They were very close to get the goal but Gurpreet made a superb save to deny. In the 84th minute the ball even hit the bar but no luck! The match ended 0-0.
With that, Bengaluru now has 19 points from 16 games and are 6th in the table while Chennaiyin are 8th in the table with 17 points from 16 games.