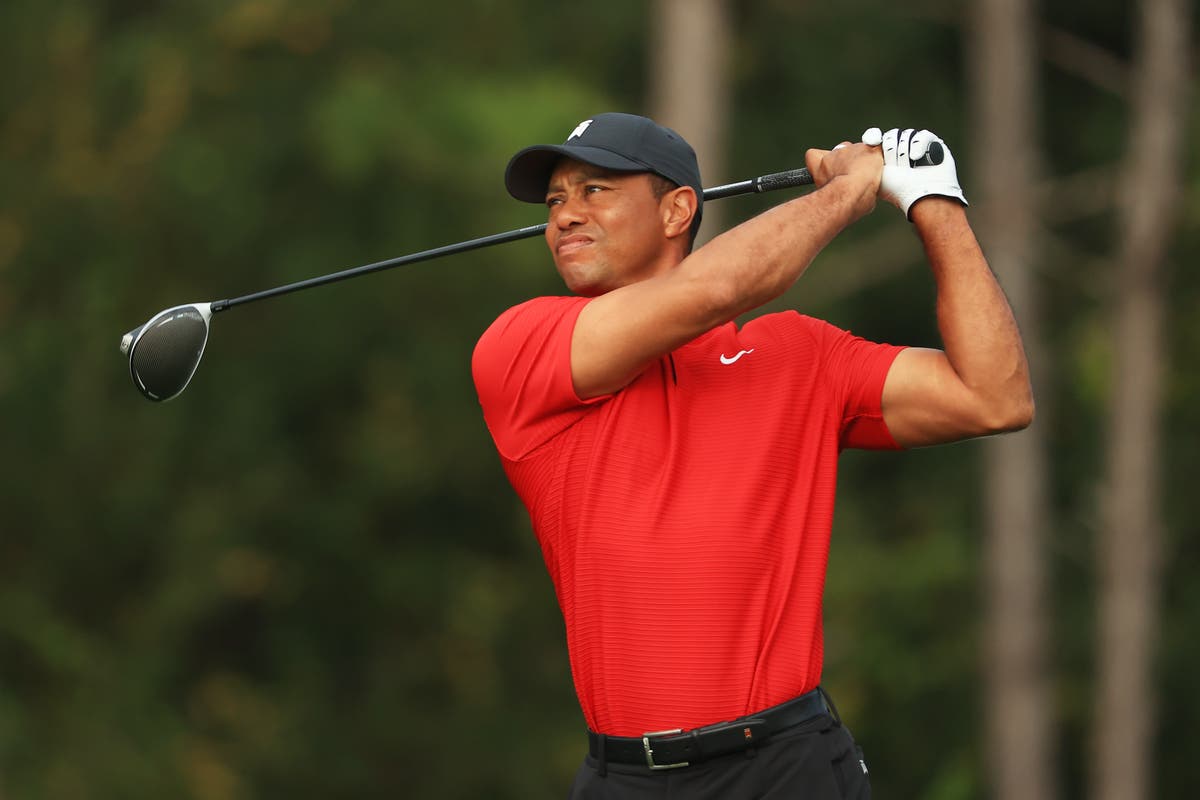 Donald Trump has released a statement wishing Tiger Woods well following the professional golfer's car crash that left him hospitalised with "moderate to severe" injuries.
"Get well soon, Tiger. You are a true champion," Mr Trump said in a statement, which was shared by one of his campaign advisors on Twitter.
The former president was known for his passion for golf, so it comes as no surprise he would want to offer a statement following the news of the crash.
The Los Angeles County Sheriff's Department confirmed Mr Woods was in a single-car crash early Tuesday morning near the Rolling Hills Estates and Rancho Palos Verdes neighbourhoods in Los Angeles, California. The professional golfer, 45, was extricated from his vehicle with the "jaws of life," according to the department, and Mr Woods was the only person involved in the crash.
Mr Woods' agent Mark Steinberg told Golf Digest that he suffered from "multiple leg injuries" and was undergoing surgery.
Olympic skier Lindsey Vonn, who dated Mr Woods for about three years before they split in 2015, said she was "praying" for her ex-boyfriend following the news.
"Praying for TW right now," she wrote on Twitter.
Other celebrities and professional athletes have reacted to the golfer's car crash after news broke earlier on Tuesday.
"Prayers up for the GOAT @TigerWoods who was in an accident this morning," Jada Pinkett Smith tweeted. "Was just with him yesterday. Don't take not even a MOMENT for granted! I know you're good because your Tiger within is a beast!!!"
American golfer Justin Thomas said in an interview he was "sick to his stomach" following the news.
"It hurts to see … now one of my closest friends get in an accident and man, I just hope he's alright," Mr Thomas said. "I'm just worried for his kids. I'm sure they're struggling."
Other professional golfers have also reacted to the news that one of their own was seriously injured, including Englishman Ian Poulter. "Thoughts are with @TigerWoods and others involved, wishing a speedy recovery and I hope the injuries are not bad," he wrote on Twitter.
Justin Rose, an English professional golf star, wrote: "@tigerwoods, just seen the awful news. We know how tough you are, we've seen it a hundred times. Hoping and praying you're ok my friend."
Professional footballers Gary Lineker and Gareth Bale also reacted to the news.
"Thoughts are with @TigerWoods. Hope it's not as serious as appears," Mr Lineker wrote, while Mr Bale said he was sending his "thoughts and prayers."
Magic Johnson wrote on Twitter: "Everyone send your prayers out to Tiger Woods! He was just in a bad car accident. Let us all pray for his speedy recovery."
NFL football player Reggie Bush said he was "praying" for Tiger Woods to "bounce back" following the crash.
Several organisations and brands have also reacted to the news of the professional golfer being hospitalised in Los Angeles.
PGA Tours said in a statement that they were "made aware" of the crash and were awaiting "further information" once Mr Woods comes out of surgery. "On behalf of the PGA Tour and our players, Tiger is in our prayers and will have our full support as he recovers," the statement continued.
Nike, which has worked with Mr Woods since 1996, also issued a statement amid the news. "We are following the news around Tiger and our thoughts and heart are with him and his family at this time," the brand said.