It is almost time to say goodbye to 2020, and welcome 2021. No matter how hard this year would have been on all of us due to the coronavirus pandemic, it's finally time to forget all the bad things that have happened in the world, at least for a while. It is that time of the year where we need to let go the negativity in us for a more prosperous and positive year ahead. I personally believe in celebrating endings as they proceed to new beginnings.
Forgetting the rough time we had this year, let's celebrate the beginning of a near year with full vigour and zeal. I mean to welcome the New Year, keeping the government norms related to the pandemic in mind and not going against it, which generally means avoiding crowded places. Most of us celebrate the New Year eve usually partying with families and friends, having cocktails, pies, dancing, singing and what on.
However, this sounds a bit too much this year, keeping the current scenario in mind. But this doesn't mean that we are barred from celebrating our happiness indoors with our families and loved ones or going out with friends to lesser crowded places, keeping all the necessary safety measures. 
Celebrating New Year for some people without wine is like a day without sunshine. I am not kidding you. Yes, there are people who need wine in every occasion whether it is to moan their pain or to celebrate their victory. Wine is their all season companion. 
What Actually is a Hangover?
We cannot really define hangover in a single definition as symptoms may vary from person to person. However, few common symptoms include-
Dizziness and nausea
Weakness and fatigue 
Uneasiness while sleeping
Mood swings
Thirst 
Headaches and muscular pains
Decreased concentration, etc.
Also, read 5 Best Russian Food YouTube Channels to Watch
How to Prevent Wine Hangover?
You can save yourself to some extent from that exasperating hangover that happens to most of the people, even without over consuming alcohol. All you need is to keep few things in mind before opening those gorgeous bottles. Few things which should help you tackle your hangover are mentioned underneath:
1) Limited intake
Excess of everything is bad, whether it is wine or water. Every single human body has a limited capacity to intake liquids and solids. That is how our body is designed to function naturally. If we keep on filling a bucket over its limit, we will definitely end spilling and wasting the water which would be a sheer foolishness as ultimately it would be a task for us to clean it. Similar is the case with wine. Limited intake as per the body allowance is okay, but going beyond the naturally prescribed limit is not okay as it will eventually lead to hangover and in extreme situations, it may end up making you sick. We never want to hurt ourselves by giving it extra than is needed but sometimes, we go with the flow. Rather than following our consciousness, we get influenced by the atmosphere we are in and drink more than usual which leads to hangover.
2) Eat before you drink
Yes, you heard it right. Unlike water which is usually good to drink before your meals, drinking wine empty stomach is not good for your body at all. Drinking alcohol empty stomach leads to faster absorption of the same which causes it to say in stomach for a longer period of time. Thus, giving us hangovers. This makes it important for all the wine lovers out there to indulge in meals with high protein and healthy carbs in order to prevent hangover.
Also, read STOP!!! See The Dark Side Effects Of Eating Noodles Every Day| 10 Reasons To Quit
3) Ginger tea
If your hangover includes upset stomach, nausea, vomiting, then try drinking ginger tea as it has certain properties which can combat the knots in your stomach caused due to alcohol.
4) Hydration is the key
Drinking water should always be your best friend. Normally also, you should keep yourself well hydrated but on the days you ought to drink alcohol, say later in the evening party, try drinking water the whole day so as to compensate the loss you would make to your body by not consuming it in the evening and going with the wine as an alternative to it. 
Also, read Best USA YouTube Food Channel that will Help You in the Kitchen
4) Lemon juice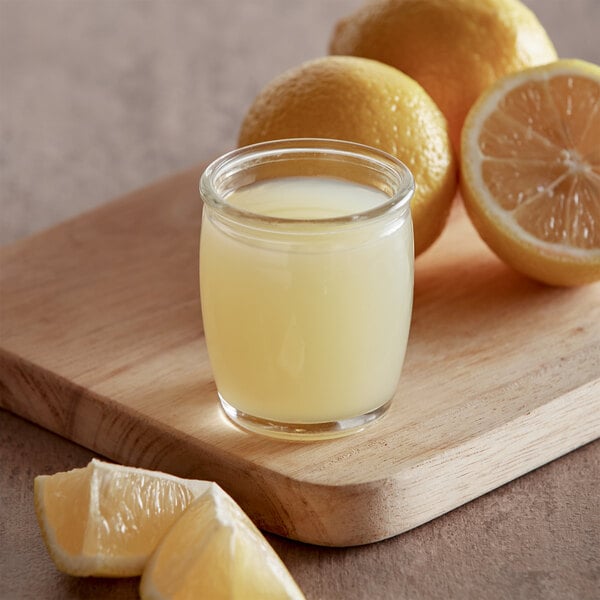 The most common and old remedy to prevent or to cure a hangover is lemon juice. Lemon juice helps in assimilating the alcohol and provides an instant relief.
5) Less is more
There are some things which are nice if they are less. Like for me, it is less milk in coffee. Similarly, it is nice if your wine has a lower alcohol content and lesser sugar levels. Invest in good quality wines and don't settle for the cheaper ones as they might have high sugar and alcohol volume which we really don't want for ourselves.
I hope before going overboard with glasses of wine, you keep in mind the few things mentioned above so as to save yourself from the obnoxious effects of a hangover.