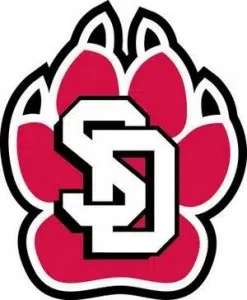 CLEVELAND – University of South Dakota Athletic Director David Herbster has been named as an FCS Athletic Director of the Year by the National Association of Collegiate Directors of Athletics.
The award spotlights athletic directors' efforts to contribute positively to student-athletes, institutions and their communities.
In a statement, Herbster said, "I am overwhelmed and humbled to get the news about this award. The ADOY is a special award in that the voters are your peers and fellow leaders in intercollegiate athletics.  As athletic directors, we provide opportunities for student-athletes and celebrate their victories and accomplishments, and we don't think about the impact we are making. We have a special group here at the University of South Dakota from top to bottom, and this as much their award as it is mine."
Herbster has been USD's Athletic Director for the past eight years.  He is a former AD at Concordia-St. Paul and Nebraska-Omaha.