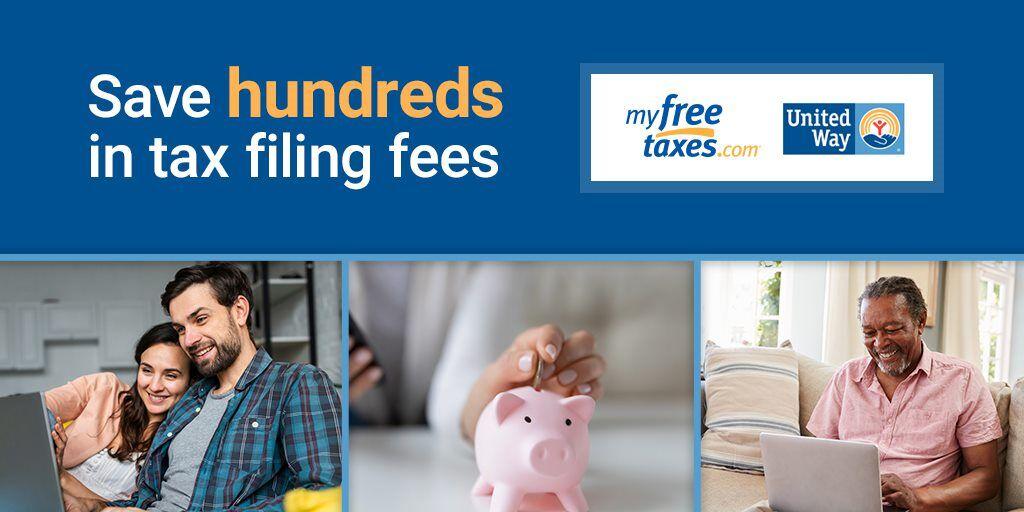 The United Way of Lamar County is excited to announce the launch of this tax season's MyFreeTaxes.com service. For the 12th year, United Way is providing free online tax filing software to help taxpayers easily and accurately file their taxes for free from their computer, tablet or smartphone.
Since 2009 more than 1.3 million people have used MyFreeTaxes.com, and MyFreeTaxes has helped individuals and households save $260 million in filing fees. And this year there is no income limit.
By using MyFreeTaxes, filers can complete their return in under an hour and save an average of $200 in tax preparation fees.
Key features include screening for credit and deduction eligibility such as the Earned Income Tax Credit and the Child Tax Credit to ensure you receive your maximum tax refund, showing how and why your refund amount is changing in real time and live tax assistance from IRS-certified specialists on the 800-hotline number.
MyFreeTaxes is the largest free, online tax filing product offered by a nonprofit. The United Way of Lamar County is a partner in providing this service as part of our fight for the financial stability of every person in our community.
Jenny Wilson, Executive Director of the United Way of Lamar County explains, "MyFreeTaxes.com walks you through the filing process and screens for common tax deductions and credits you may be eligible for, like the Earned Income Tax Credit or the Child Tax Credit. You can also use MyFreeTaxes to claim any missed stimulus payments. And MyFreeTaxes safeguards taxpayer information, guarantees your tax returns are accurate, and ensures that you receive your maximum refund."
Those who do not have access to a computer or smartphone or who would like additional help with preparing their taxes may be eligible for the Volunteer Tax Assistance Program at the United Way of Lamar County. If your household income is less than $56,000 you can call the United Way of Lamar County offices at 903-784-6642 to schedule an appointment.