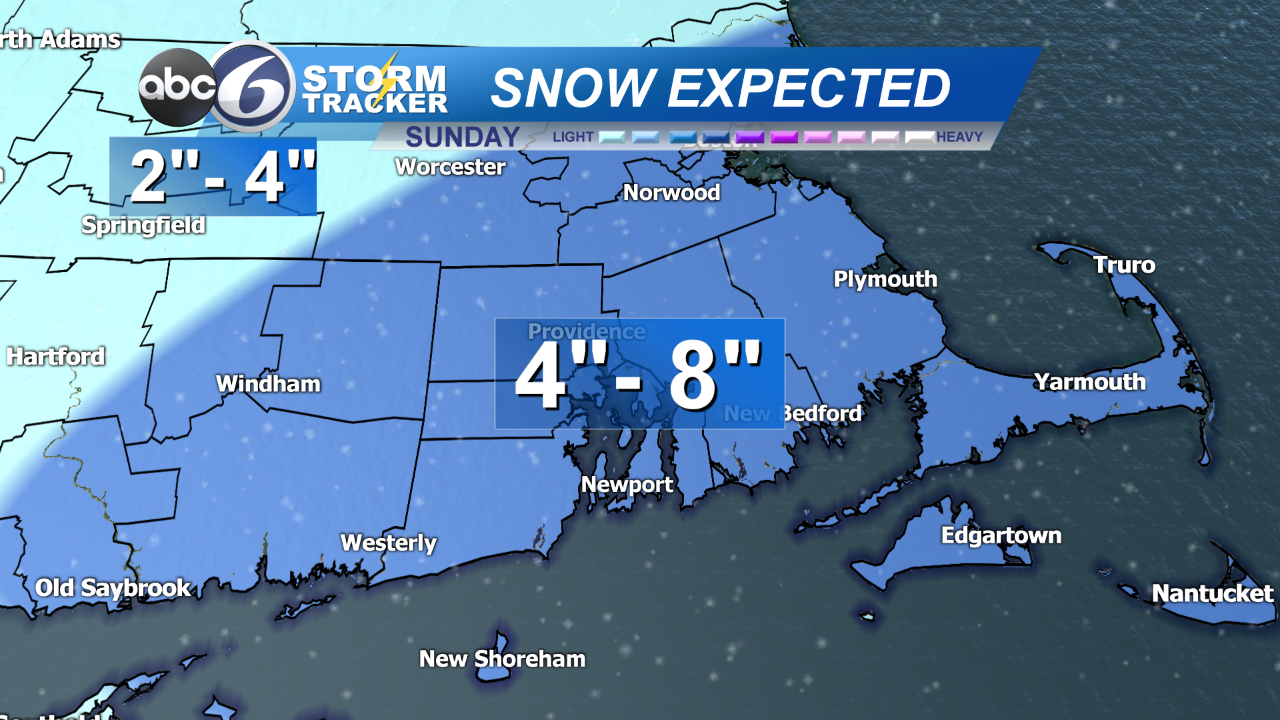 Heavy Snow Possible
***A Winter Storm Watch issued for parts of the area for SUNDAY***
Clearing tonight, mid to upper 20s.
Saturday, sunny and breezy. Around 40°. Saturday night, cloudy. Low 20s.
Sunday, snow likely, mixing at times at the coast. Low to mid 30s. Sunday night, snow ends quick, cloudy overnight. Around 20°. Snowfall forecast of 4-8″. (Graphic above)
Monday, sunny. Low 30s. Monday night, clear. Around 20°.
Tuesday, rain, mixing with snow at times. Upper 30s. Tuesday night, rain and snow ends. Mid 20s.
Wednesday and Thursday, a mix of sun and clouds. Around 30° both days, nights in the teens.
Friday, a chance of snow showers. Low to mid 30s.
ABC6 Chief Meteorologist. Jeff Desnoyers
Email: [email protected]