New York is a hub of prestigious educational institutions including a lot of good Liberal Arts colleges too. 
The question that comes into our minds when we think about liberal arts is that –  "what actually is liberal arts?"
So all those who are not aware of liberal arts, need to know that unlike the other professional degree in some particular field, studying Liberal​ Arts enables us to shape our own desired interdisciplinary learning program. It opens a wide range of opportunities for the students who​ wish to learn Science, Commerce, or even Humanities and help them grow as a person in this ever-evolving world.
Some of the Liberal Arts Colleges in New York are enlisted below:
Barnard College
Established in 1889, Barnard College is a private liberal arts college in New York. It offers a flexible curriculum to its students and enables them to shape their own destiny. They provide a wide range of disciplines to the students so as to make them discover new territories of life and find the best for themselves. 
The courses offered at Barnard College are structured to ensure that each student analyzes the world through different perspectives and decide the one which fits best of all.
Barnard College offers not only flexible courses but the opportunities to enhance the skills of the students to interpret information according to their own point of view. This allows them to think critically and ultimately widens their thinking capacities.
Also, read List of Best Business Schools in New York
It is keen on improving the writing and thinking skills of the students, thereby providing them with an excellent learning environment where they can flourish their ideas and develop critical analysis skills. The prime location of the college provides many opportunities for the students to participate in events, internships, and many other things that would help them to become better versions of themselves. 
The college tends to take a few students as the competition is rising day by day and it is committed to providing quality education to each and every student that becomes a part of it. 
Hamilton College
Hamilton College of liberal arts was originally founded as Hamilton – Oneida Academy in 1793 and was later established as Hamilton College in New York.
Hamilton College of liberal arts is another prestigious liberal arts college in New York, which constructs the lives of its students based on a meaningful purpose and active citizenship.
Their curriculum is designed in a flexible way, from which the students can choose the one in which they have an interest. The Hamilton College of liberal arts focuses on establishing the critical thinking skills of the students so that they can look at the world through different lenses and choose the one which they find the best through their own perspective. 
The college is committed to enhancing the communication skills of the students so that they cultivate the critical skills required to fetch good job opportunities and any other opportunity in life. 
Also, read Best Medical Colleges in New York 2021
Hamilton College is devoted to nourish and flourish the intellectual capabilities of the students so as to foster their overall development. The dedicated staff at Hamilton College of liberal arts caters to the need of each and every student, thereby focusing on teaching than research. The top-notch faculty provides the best guidance to the students to choose the best for themselves and bring the best out of them to face the challenges of this dynamic world. 
Colgate University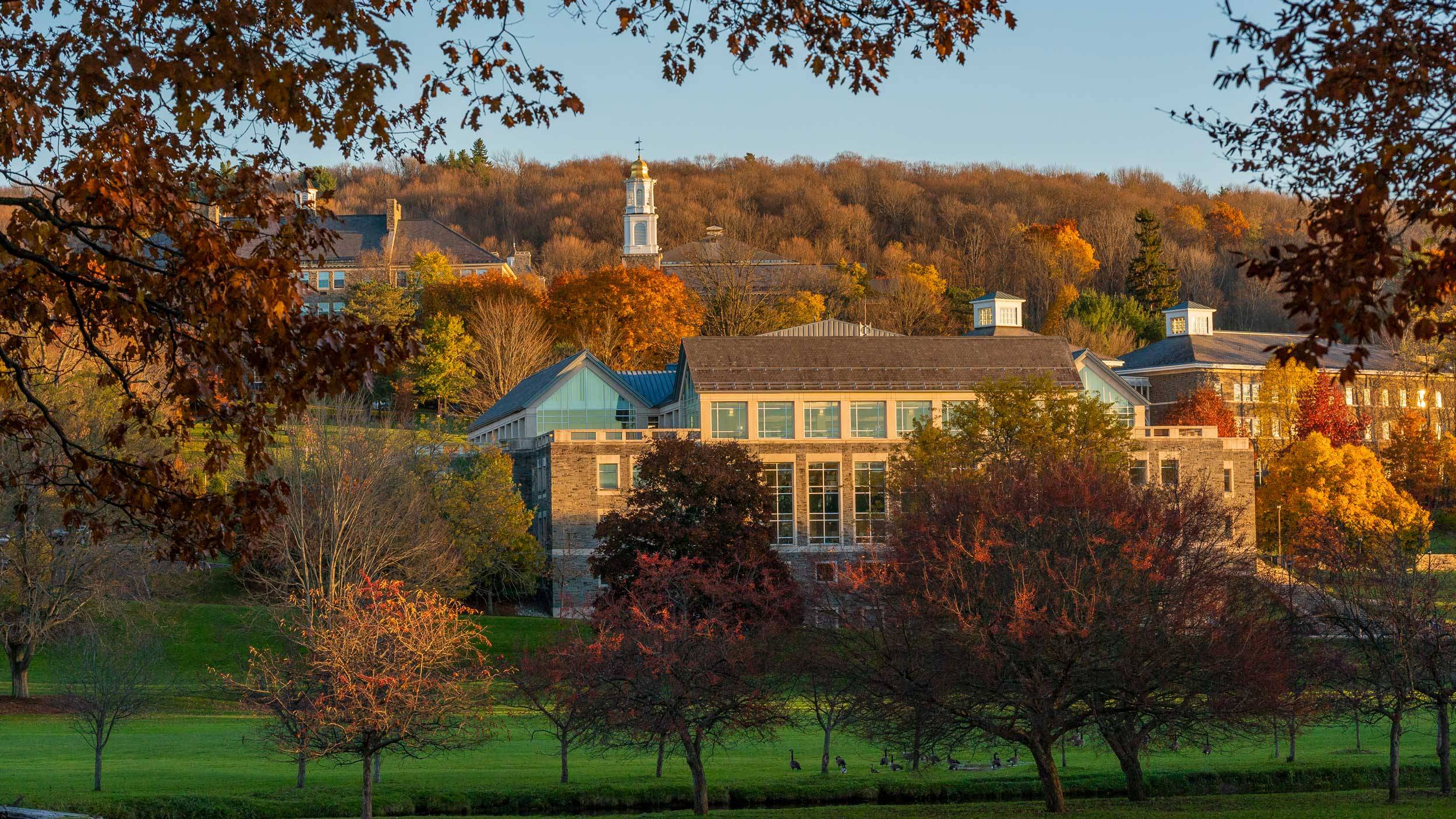 Colgate University is another well known American University for liberal arts, located in New York.
The university is committed to foster the intellectual diligence of the students and provide them with the best possible learning experience under the guidance of world-class professors.
Colgate University provides a comprehensive learning environment for the students to furnish their skills and talents.
They aim to provide an expansive learning environment to the students who are willing to take the challenges of the world through their intellectual capacities. It also strives hard at developing critical thinkers who can put their perspectives in front of the world fearlessly.
Also, read Best Economics Colleges In New York 2021
Other than these colleges, there are many other liberal arts colleges in New York such as:
Hobart and William Smith College 
Houghton College
Siena College
St. Lawrence University
Union College
Wells College
Vassar College and many more.