The U.S is a hub of the topmost educational institutions in the world. Going to one of the top-notch schools in the world is still a dream for many students, especially when it comes to good educational institutions with beautiful landscapes. Los Angeles is one of the most beautiful places with not only good beaches and landscapes but with good colleges to study as well. It has many prestigious schools and colleges which attract a large number of students across the world.
If you are looking for some good Business Schools in Los Angeles, here are a few options for you all:  
The University of Southern California – Marshall School of Business
Accredited by the Association to Advance Collegiate Schools of
Business, the Marshall School of Business is the business school of Southern California University. It was established in 1920 in Los Angeles, California.
The Marshall School of business is committed to providing its students with the best education in business studies. It focuses on enhancing the thinking capabilities of the students so as to make them think beyond their limits. It makes its students think innovatively and leave a positive impact on society.
The faculty at the Marshall School of Business provides cut – edging research in various fields which makes this university a leader in business education. The students are provided with all the necessary resources to flourish their mindset and help them become efficient business leaders of the world.
Also, read List of Medical Schools in Los Angeles
Like other business schools, the Marshall School of Business offers its students a wide variety of business programs like Undergraduate Program, MBA Program, Specialized Masters Programs, Accounting Master's Program, Online Degree Programs, Ph.D. Programs, Certificate Programs, Executive Education Programs, Graduate Programs and much more.
UCLA Anderson School of Management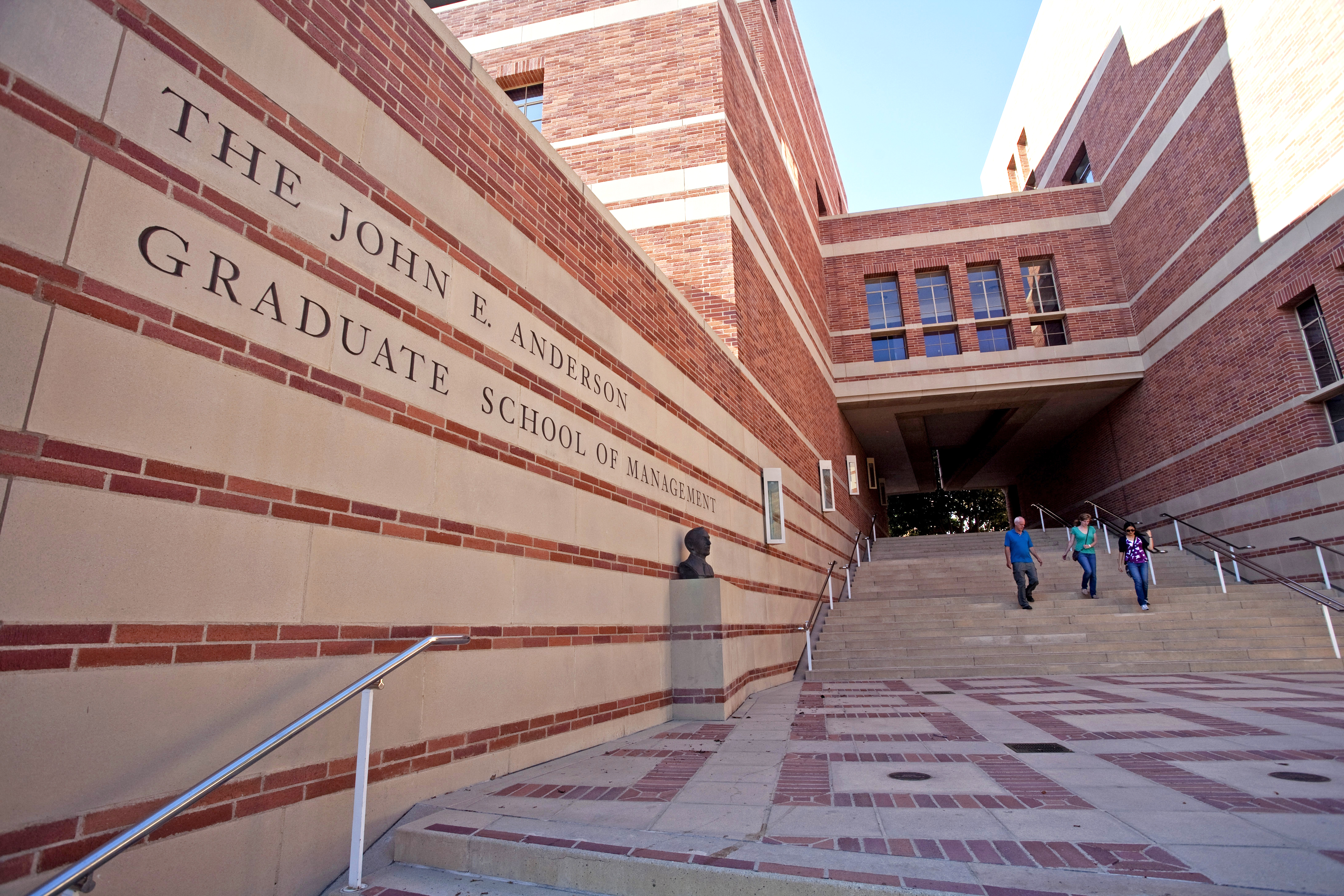 The Anderson School of Management was established 85 years ago, in 1935. Anderson School of Management is a business school that comes under the parent university – University of California, Los Angeles
(UCLA)
At Anderson School of Management, they believe in gaining success as a result of collective efforts put forward by the faculty and the students with highly intellectual mentorship and generosity.  
Their students and faculty are committed to generating new ideas and experimenting with them fearlessly.  
The Anderson School of Management aims at combining education with ethics so as to create the most reasonable and intelligent business leaders in the world. 
It offers 2 years MBA Program
 3 years Fully employed MBA Program
 5+ years Ph.D. Program
 2 years of Executive MBA Program
 15 months Global Executive MBA Program
 13 months Master of Financial Engineering Program and other certificate programs.
Loyola Marymount University – College of Business Administration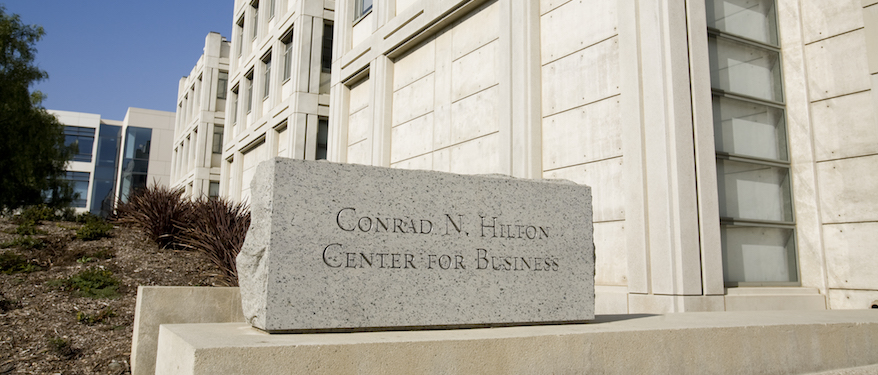 The Loyola Marymount University's College of Business Administration aims to provide the best knowledge to the students and develop the most efficient business leaders out of them who have the courage and confidence to lead the global community.
They believe that business is a guiding force that develops a country on an economic and social basis. The faculty, students and staff at the Loyola Marymount University are dedicated to create innovative ideas and bring them to practice in the real world.
Also, check out What is the easiest Ivy League to get into?
This Business School believes in giving the students not just the classroom experience but also educating them beyond the ambit of classrooms by conducting research so as to enhance their thinking capabilities.  
Its academic courses are designed to enhance the already existing skills of the students and encouraging them to become good entrepreneurs and future generation business leaders.
The University offers Undergraduate Programs, Finance Programs,
Marketing Programs, Management and Leadership Programs, Information Systems and Business Analytics Programs, and many more programs from which the students can decide for themselves according to their own choice and preferences.
Not only Los Angeles has prestigious colleges but its surrounding cities have too. Some more business schools in the U.S are:
Stanford Graduate School of Business
Harvard Business School
Columbia Business School
Wharton School of the University of Pennsylvania
Haas School of Business
University of Michigan
With so many options available to the students to choose from the top business schools of the world, students need to work hard as the competition is rising and the number of seats in universities is decreasing. Only the students who are committed to getting into the top-class business school manage to get a seat with their tough grind.