The Tokyo Metropolitan Government confirmed 340 new cases of the coronavirus in the capital on Thursday.

The daily count has remained below 500 for 19 days in a row.
The total number of people who have tested positive in Tokyo since the pandemic began now stands at 110,740.
Tokyo officials say 71 patients are in serious condition, an increase of two from Wednesday.
– NHK
東京都が25日に確認した新型コロナウイルスの新たな感染者は340人でした。重症者は前の日から2人増えて71人となりました。
 感染が確認されたのは10歳未満から90代の340人で、直近7日間の一日あたりの平均は280人となりました。
 東京都は感染を抑えるために7日間平均を「前の週の7割以下」に減らすことを目安としていますが、25日の時点では1週間前の78.8%で7割を超えています。
 年代別に見ると40代が最も多い65人、次いで20代が62人で、重症化リスクが高い65歳以上の高齢者は74人でした。
 重症の患者は前の日から2人増えて71人となりました。 – ANNnewsCH
---
Feb 25
The Tokyo Metropolitan Government confirmed 340 new cases of the coronavirus in the capital on Thursday.
(NHK)
Feb 25
Nippon Steel's announcement is the latest example of the challenges faced by the steel industry in developed economies: overcapacity and environmental regulations.
(yahoo.com)
Feb 25
A panel of experts at Japan's health ministry has pointed out that the number of new cases of the coronavirus in the country has been declining at a slower pace since mid-February.
(NHK)
Feb 25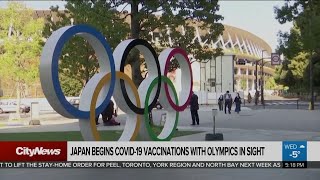 Japan's Olympics minister said Wednesday that coronavirus vaccinations would not be a prerequisite for participation at this summer's Olympics and Paralympics, despite a World Anti-Doping Agency appeal that athletes be inoculated.
(Kyodo)
Feb 25
Suzuki Motor Corp. Chairman Osamu Suzuki will retire after leading the Japanese automaker for more than 40 years and making it into a global player with an overwhelming dominance in the Indian car market, the firm said Wednesday.
(Japan Times)
Feb 25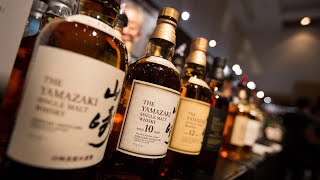 It's no secret that the best Japanese whisky can be hard to find – even in Japan. Despite all the limited-edition bottles and the re-releases of old single malts, the good stuff is in chronically short supply. In fact, there's even less Japanese-made whisky out there than you think.
(timeout.com)
Feb 25
Since 1999, the Bank of Japan has done virtually everything imaginable to defeat deflation. It pumped untold trillions of dollars of liquidity into markets, cornered government bond trading, hoarded stocks and pushed interest rates negative.
(forbes.com)
Feb 25
Japan's SG Holdings, operator of the Sagawa Express courier service, looks to switch all of its roughly 7,000 minicars to electric models by 2030 with the goal of reducing carbon emissions more than 10%.
(Nikkei)
Feb 25
Roughly 1,000 volunteers who were to help out at this summer's Tokyo Olympics and Paralympics have quit in the wake of sexist comments by former organizing committee president Yoshiro Mori, the committee said Wednesday.
(Kyodok)
Feb 24
Former Nissan Chief Executive Hiroto Saikawa told a Japanese court Wednesday he believed the compensation for his predecessor Carlos Ghosn was too low "by international standards," and so he supported Ghosn's retirement packages to prevent him from leaving.
(Japan Today)
Feb 24
Japan's top government spokesperson says measures against the coronavirus will be eased in stages even if the government lifts an emergency declaration earlier than initially planned.
(NHK)
Feb 24
The Tokyo Metropolitan government says it confirmed 213 new cases of the coronavirus on Wednesday.
(NHK)
Feb 24
This time last year, the Saidaiji Kannon-in temple in Japan's Okayama prefecture was a writhing ball of flesh.
(news.com.au)
Feb 24
Kanagawa Prefectural Police have arrested a 27-year-old woman over the alleged stabbing of her husband in Isehara City, reports Fuji News Network
(tokyoreporter.com)
Feb 24
NAGOYA – Toyota Motor Corp. on Tuesday began construction of a smart city at the foot of Mount Fuji in central Japan as a testing ground for new technologies including robotics and artificial intelligence.
(Japan Times)
Feb 24
Since last year, Tokyo Electric Power Company Holdings Inc. (Tepco) left two broken seismometers unrepaired at the No. 3 reactor within its Fukushima No. 1 nuclear plant, officials said Monday.
(Japan Times)
Feb 24
Fukushima Prefectural Police are hunting for the gunman who shot and killed a 37-year-old man at a used car dealership in Sukagawa City on Monday, reports TV Asahi
(tokyoreporter.com)
Feb 24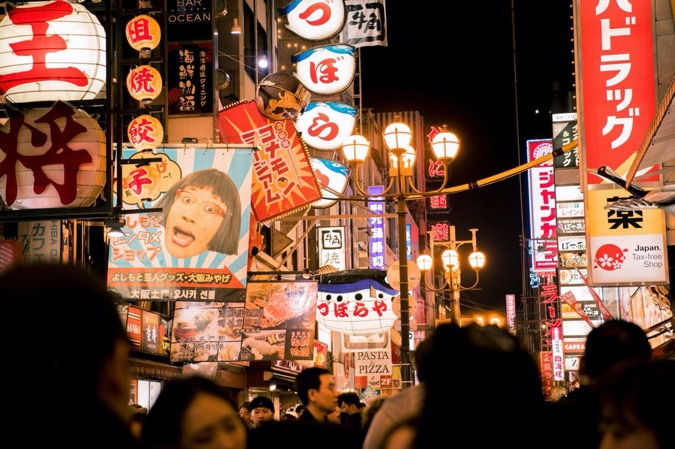 Travel virtually anywhere in Japan and it won't be long before you hear the distinctive cacophony of a pachinko parlour ringing out.
(newsonjapan.com)
Feb 23
"Johatsu" means "Evaporated People" and it is the term the Japanese use for when people disappear without a trace.
(Brilliant News)
Feb 23
"Omotenashi" is the Japanese concept of providing hospitality that goes above and beyond. It is reflected in craftsmanship across every era, from Edo Kiriko (cut glass) to the Tokyo Tower, a timeless philosophy that endures even in an increasingly modernizing world.
(Discovery Channel Southeast Asia)
---