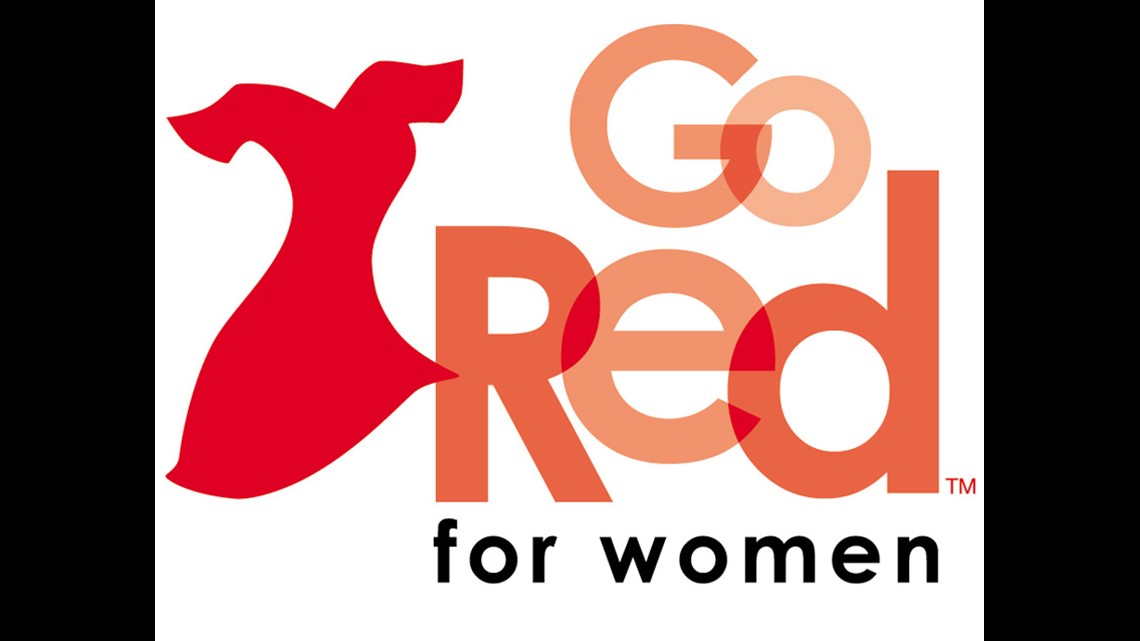 The American Heart Association's Go Red for Women helps put the spotlight on the prevalence of cardiovascular disease.
CLEVELAND — Even amid the COVID-19 pandemic, heart disease is still the leading killer of women in the U.S., according to the American Heart Association's newly released 2021 Heart Disease & Stroke Statistics. And other recent research suggests that many young women aren't aware that cardiovascular disease is their greatest health threat.
"Experts say the effects of COVID-19 are likely to influence cardiovascular health and mortality rates for many years to come, directly and as a result of increased lifestyle-related risks during and after the pandemic," said Tracy Behnke, Executive Director of the American Heart Association. "It's really important to take the time during Heart Month to raise awareness and provide education about heart disease. This past year was a year like no other, but we're still standing. When we come together, there is nothing we can't achieve."
The American Heart Association says, one in three women die from cardiovascular disease. It takes more lives than all forms of cancer combined. Heart disease kills one woman about every 80 seconds, but about 80% of cardiovascular disease is preventable, according to the American Heart Association.
To bring awareness to the issue, the American Heart Association is asking all Northeast Ohioans – both men and women alike – to wear red on Friday, February 5th, 2021 to help bring the threat that cardiovascular disease presents into focus.
There are ways to prevent heart disease. Regular physical activity and healthy eating can reduce your risk. 
The American Heart Association is the leading global volunteer organization dedicated to fighting heart disease and stroke.
The movement is nationally sponsored by CVS Health, with support from National Wear Red Day matching partner Big Lots, and locally sponsored by FirstEnergy Corporation, Summa Health and Brennan Manna & Diamond.
RELATED: National Wear Red Day: Why do we wear red?
On Friday, 3News Senior Health Correspondent Monica Robins hosted a Go Red! event. You can watch it below: