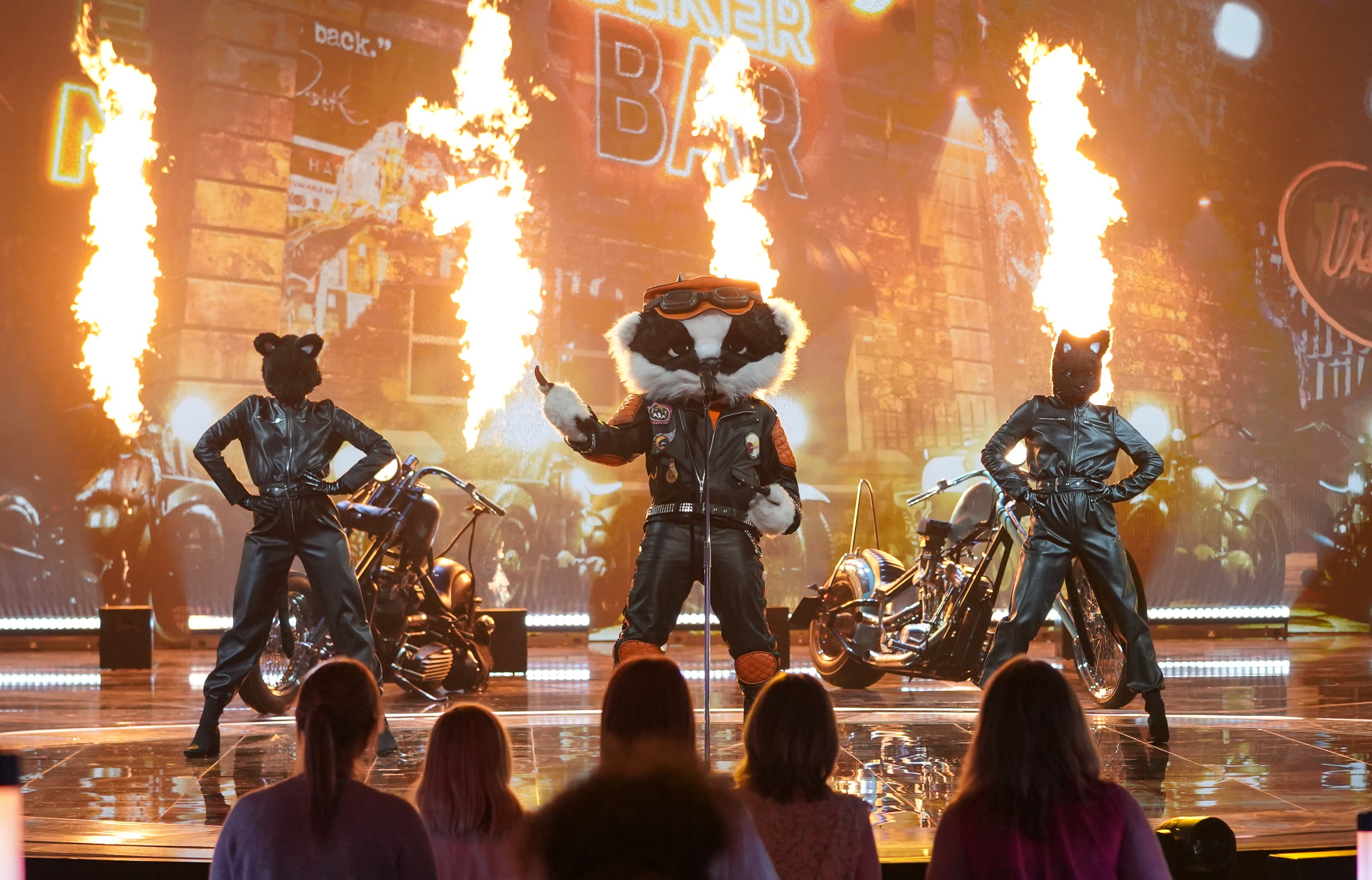 It's rare that we're surprised by anything on TV these days. Once you've seen a show where a contestant scrutinises the naked bodies of prospective dates, you've seen it all. But on series two of The Masked Singer, which is probably the most Covid-safe show around right now, it's hard not to wonder if someone slipped a hallucinogenic into your Christmas pudding.  
For the uninitiated, the UK version of The Masked Singer – based on the South Korean game show – disguises celebrities in elaborate costumes and makes them sing pop covers to a panel of judges (Rita Ora, Davina McCall, Jonathan Ross and new judge Mo Gilligan). The judges then have to guess who the celebrity is based on their voice and clues hidden in their performances, as the audience votes for their favourites to stay in the competition. In episode one of the new series, we see six contestants battle it out: Robin vs Alien, Swan vs Dragon… and Sausage vs Badger.  
The secret to The Masked Singer's alchemy is its sheer ridiculousness. Even before the show launched in the UK, it became the subject of widespread discussion thanks to its insane premise. Everything is over the top, from the voiceovers to the sampling of the Avengers theme during the introduction. It's a strange mishmash of judges on the panel but that works too, with Gilligan noting that the show is "like if Alice in Wonderland had a festival". While he plays it safe in a suit, Ross looks like an extra out of The Sopranos – it's a marvel he doesn't distract the audience from the celebrity's costumes.
The Masked Singer feels a lot like a throwback to the traditional TV gameshow, one suited for the whole family. It doesn't take itself seriously (at all), and there's a pleasing sense of chaos to the whole thing. While it's awkward to see Ora on a panel amid the references to Covid safety measures (given she notoriously broke the rules twice in November), she and her fellow judges have a good rapport. Unlike Britain's Got Talent or The Voice, there's no manufactured rivalry between them; they poke fun at each other but it's all in good humour.  
With Strictly Come Dancing – one of the few comforts during this chaotic winter – sadly finished for the year, TV viewers will be looking for something else to distract them. The Masked Singer is fun and colourful enough to be just the tonic.