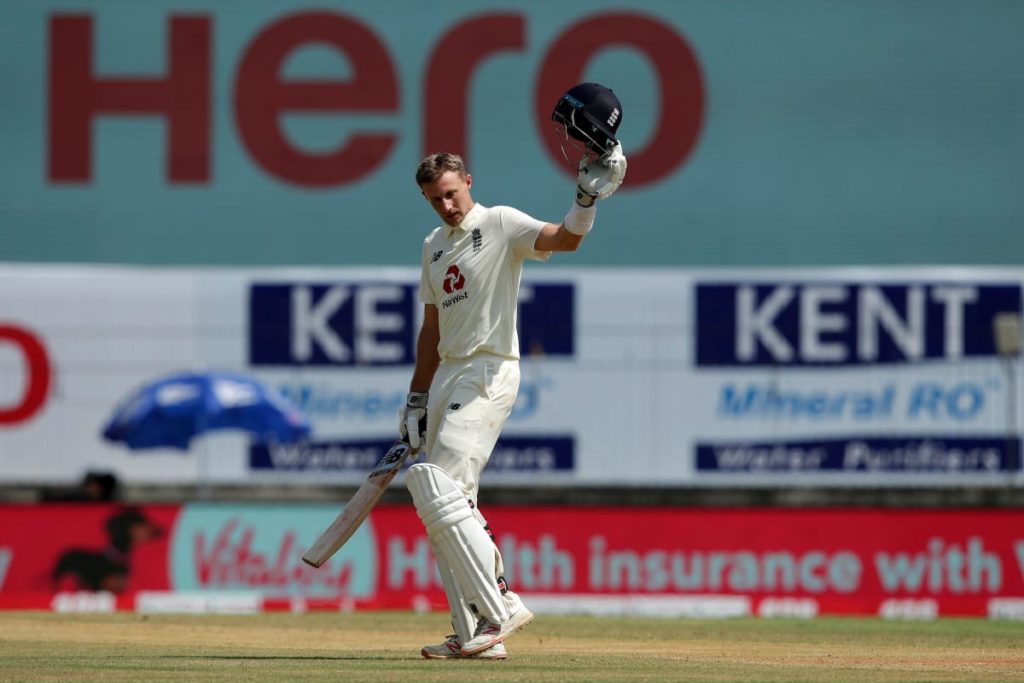 XtraTime Web Desk – Nothing really worked for India at Chepauk as Joe Root's double ton helped England pose a healthy total against India.
England put up a mighty total of 555 runs for 8 wickets and they haven't declared yet after day 2's play. Their captain Joe Root set the tone as the Englishmen scored 218 runs in his 100th test match. He broke and created several records during this achievement but most importantly put England in a very healthy position in the match.
Ben Stokes returned back into the squad after a short break and he took no time to remind that he's one of the best all-rounders there in the world. Scored 82 runs and made a 100run+ partnership with his captain to put India under a lot of trouble.
Indian bowlers has to be tired after day 2's play. Ravi Ashwin bowled 50 overs while Shahbaz bowled 44, Bumrah 31 and Ishant Sharma bowled 27 overs. Nadeem took the important wickets of Root and Stokes otherwise the end total would have been much higher than it is currently.
Ishant Sharma took two wickets in two successive deliveries in almost the last stage of the match and that put India in a better position at the end of the game. He dismissed Buttler at 30 and Archer on 0.
The pitch curator, V Ramesh Kumar is facing a lot of criticism for the kind of wicket he made at Chepauk. It's a lifeless one and the bowlers can do very little. India only can hope that England will declare early tomorrow because all the Indian bowlers are tired after they bowled for 180 overs in 2 consecutive days.
India also needs to start well to be in the match, a loss can be very hard for them as the World Test Championship final is not the cards.