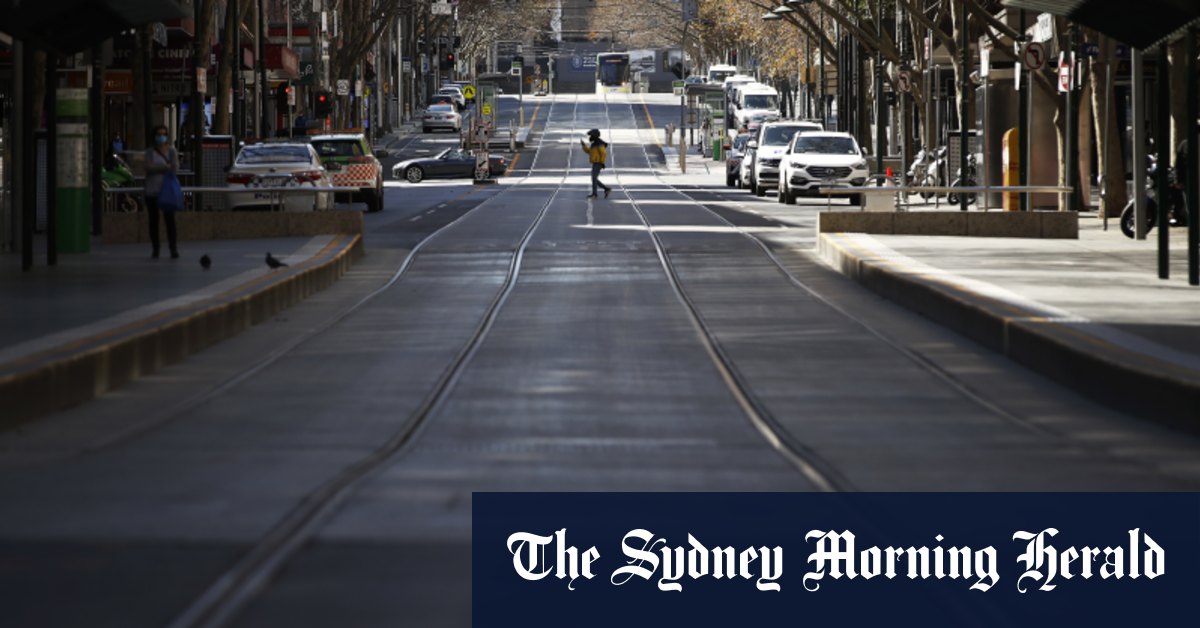 The economists included current RBA board member Ian Harper, former board member Warwick McKibbin, Queensland University's John Quiggin, Michigan University's Justin Wolfers and Sydney University's Deborah Cobb-Clark.
On Tuesday, the group issued another public letter, saying that experience had shown the actions adopted by all Australian governments since April had been "broadly correct".
Loading
They said there was now an opportunity to develop policies to deal with localised outbreaks while mapping out a strategy for both "effective elimination and economic recovery".
"Countries that failed to introduce restrictions and other preventative measures in time to stop the spread of the pandemic, or that lifted restrictions prematurely, have experienced both higher fatalities and higher economic costs than those that took firm, decisive action," they said.
Business leaders have called for an easing of restrictions in Victoria while the federal government has urged states to reopen their borders in part to help the domestic tourism and hospitality sectors.
The RBA, which at its September meeting extended its line of credit to commercial banks in a move estimated to be worth up to $200 billion, used its minutes to make clear it believes the economy will only fully recover once the health issues around the pandemic are resolved.
In its minutes, the bank said "uncertainty" about the nation's health situation and the direction of the economy was affecting the spending plans of households and businesses.
The global economy had been uneven, the minutes noting some economies "with high or rising COVID-19 infection rates had recently lost momentum".
"The future path of the recovery was highly dependent on containment of the virus."
But restrictions to stop the spread of the virus do have large economic costs, with ratings' agency S&P Global on Tuesday saying Victoria's latest lockdown would scar the state economy and hurt the budgets of other states and territories.
Loading
The agency said while the rest of the country was likely to move out of recession in the current September quarter, Victoria's economy would continue to contract.
As Victoria accounted for a quarter of the national economy, its lockdown-induced slowdown would reduce GST revenues which would mean a drop in direct grants to states such as South Australia and Tasmania.
S&P primary credit analyst Martin Foo said the recession for most people in Australia would end "soonish", but not in Victoria.
"There is a risk that the lockdown is going to leave long term economic damage in Victoria," he said.
Get our Morning & Evening Edition newsletters
Shane is a senior economics correspondent for The Age and The Sydney Morning Herald.