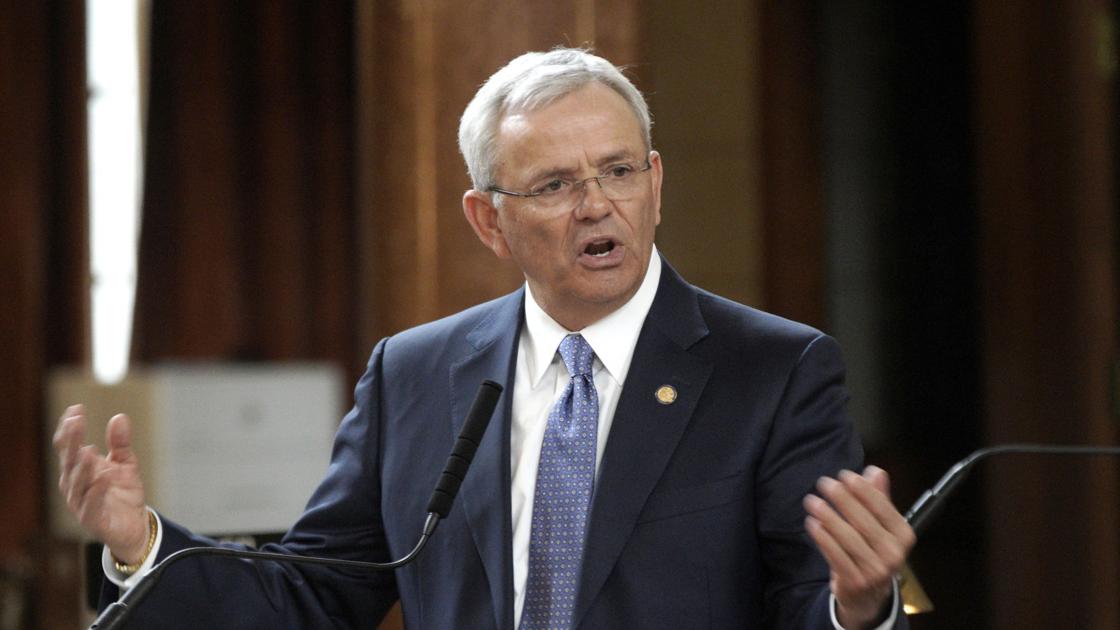 "I would rather have a few extra beds at medium- or maximum-custody and know that people are on a list and are going to that community bed fairly quickly, than to put people where they shouldn't be," he said.
Sen. John Stinner of Gering, chairman of the Legislature's Appropriations Committee, said consideration of the $230 million prison is going to take a lot of discussion, investigation and due diligence between the Appropriations and Judiciary committees.
Senators' constituents will want their senators to look hard at whether it's the best approach, he said.
Omaha Sen. Steve Lathrop has continued to believe the solution to Nebraska's crowded prisons is a mix of some new buildings and corrections reform, including rehabilitation and programming before release and then structure and accountability after release.
It's imperative, he said, to see more community corrections beds in Omaha, so inmates have opportunities to find jobs, bank some money and find success once they are discharged. That success should be the ultimate goal of corrections.
Women were moved to Lincoln from Omaha community corrections beds, where they were going to school and where they would return when discharged.
Frakes said last week that expansion of beds in Omaha would be tricky because the prison there is landlocked and in a flood plain.