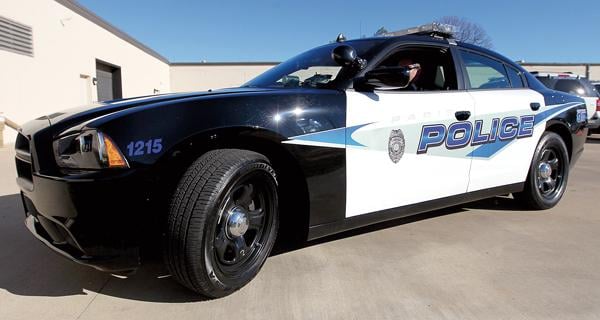 Paris police officers called to a report of counterfeit money use in the 2500 block of NE Loop 286 arrested Rileigh Edwards for forgery of a financial instrument and fraudulent use of identification.
Police said Edwards was staying at the establishment and had paid with counterfeit money. She's also accused of having personal identifying information in her possession that did not belong to her.
Two arrested for assault in separate cases
Officers were dispatched to the 300 block of 24th Street NW for an assault report. They arrived and met the complainant who said he had been assaulted by his brother using a brick.
Officers found Manolo Loredo Odon at the scene and arrested him for aggravated assault with a deadly weapon.
And while police were working a disturbance in the 1800 block of Fairfax Street, where an assault was reported, they made contact with Ashlee Wade who was found to be in possession of suspected narcotics and drug paraphernalia. She was arrested for possession of controlled substance and marijuana.
Threat report leads to drug arrest
Officers were dispatched to the 1800 block of West Houston Street, where they were told that Damon Layton had been making threats. Layton was located in the 2100 block of Graham Street, where he was taken into custody.
Layton was found to be in possession of suspected narcotics and narcotics parerphernalia. He was charged with possession of controlled substance and resisting arrest, police said.
Drug arrest stems from investigation
Officers were summoned to a residence in the 2900 block of Clarksville Street, where they made contact wth several subjects. During a subsequent investigation, officers arrested Jiamon Bailey for felony possession of marijuana and delivery of controlled substance.
Calls for service: Paris police responded to 543 calls for service and arrested 19 people between Dec. 23 and Dec. 27.