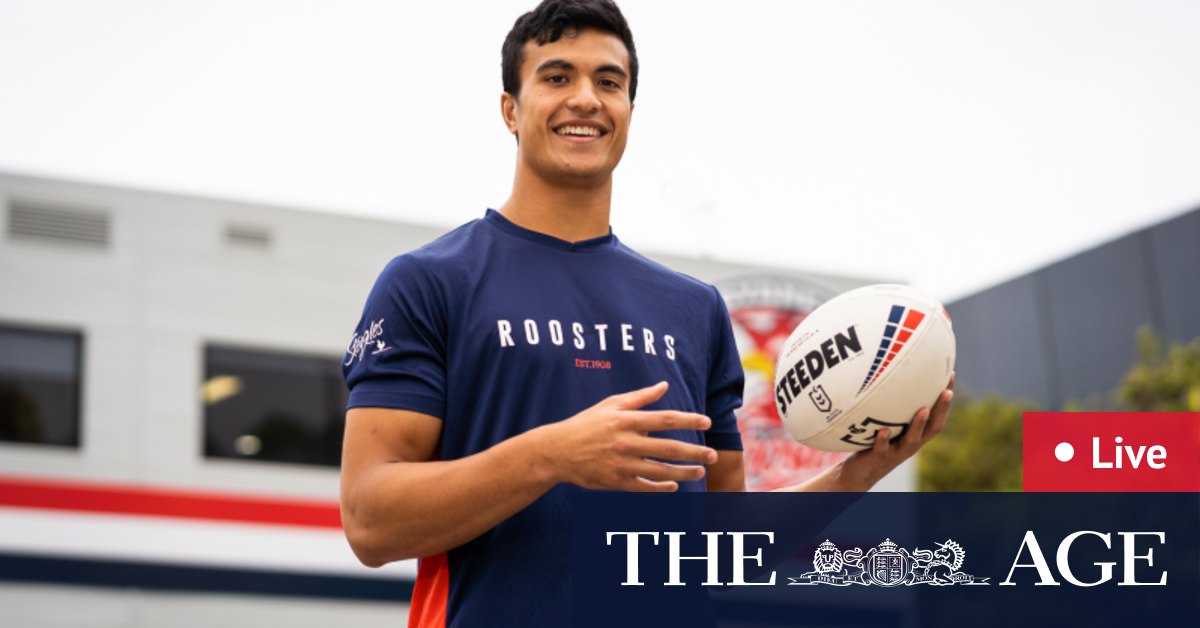 NRL trials 2021 LIVE updates: Joseph Suaalii set to play for Roosters' feeder side
Raiders go over from a Bears mistake
They go up 10-4. And despite the commentry team calling Sam Walker's name all match, that is actually Josh Ralph playing seven for the Bears. Good start all round.
The Bears on the attack but that's drinks
So it's 6-4 to the Raiders, all eyes on the try-scorer Suaalii but Sam Walker has been sharp as a tack and has stolen the show for me so far. Expect to see him in the Tricolours playmaking ranks this season. Super young talent.
Suaalii scores with his second touch
The Bears regained a cross-kick from Sam Walker, found Suaalii was able to crash over from fairly close range. Copped a fair shot as he went over the line but was strong enough to prevail and score on his second touch. Nice work and it's 6-4.
The Raiders are over first through Corey Horsburgh
Slick spin move there from the big Queenslander and he will want a strong start to the Canberra season with an eye to an Origin berth. He's good enough and was in in the mix last year before a foot injury.
At last! Suaalii touches the ball, wins a penalty
He's made some good tackles, one of them a try-saver, then makes his first carry there and earns his side a penalty. He certainly doesn't look out of place physicall out there as Sam Walker makes a mistake, so more defence now for the Bears. They've been on the wrong end of the possession count thus far but it's 0-0.
Update: He hasn't touched the ball yet
But he did make a tackle. Stay tuned.
Very keen to have a look at Sam Walker as well
He came down from Qld and didn't get a run for the Roosters last year but he's a super talent, the son of Ben Walker. Some young guns out and about here. And they are off and racing at Seiffert Oval.
Welcome to a festival of NRL (trial games)
Look, it's not quite the season but we honestly can't wait that long. We're live all afternoon and evening with a full book of trials starting with boom teen Joseph Suaalii as he steps out for the North Sydney Bears (Roosters feeder club) against the Raiders. They moved heaven and earth to get him from arch-rivals South Sydney and this is everyone's first look at him playing against grown ups.