NOVEMBER 2020 – A Week more, and we already reach December. This year has been a tornado of overwhelming events, with the virus and its effect on our daily lives. 
You definitely deserve some entertainment and a break from everything and anything that you are up to.  So, kill that monotonous sense of boredom and don't let this era of lockdown take away from you all the entertainment that you are missing. 
Here is a list of 8 newly release on Netflix , Amazon Prime and Disney Plus shows and movies for you to stream this weekend. 
The Princess Switch: Switched Again
NETFLIX FILM
(Released November 19)
Sequel to the original 2018 film, The Princess Switch
A CHANCE ENCOUNTER IS THE CHANCE OF A LIFETIME!
A soon-to-be princess and a humble baker from Chicago discover that they look alike and decide to switch places to live each other's life for a while. A classic example of entertaining children and family movies.
This one deals with a switchback plus a third look alike! 
Also, read 11 Best American TV Shows that are Worth Watching
The Crown: Season 4
NETFLIX ORIGINAL
(Released November 15)
The fourth season of The Crown, which is based on the life and reign of Queen Elizabeth 2.
Rotten Tomatoes reported a 96% approval rating for the season based on 81 reviews, with an average rating of 8.67/10.
The Crown is surely one of the best shows to binge-watch with amazing details, lavish sets, and settings of the historical era. 
Inside Pixar 
DISNEY PLUS
(Released November 13)
The documentary giving viewers an idea of what happens inside an animation studio. "Inside Pixar" 
The show is a peek into the work culture, projects, and a lot more about the people working behind every detail that we see on screen.  
Also, check out Best TV Shows to Improve your English Language
Scrubs Season 1-9
American medical comedy-drama television series
Added to Amazon (November 2020) along with other classic TV shows
Not just a sitcom!
An evergreen comedy-drama dealing with real issues like mortality, love, friendship, and self-worth and never getting old in terms of the humor that it offers. 
Jingle Jangle: A Christmas Story 
AMERICAN CHRISTMAS MUSICAL FANTASY FILM
Streaming on NETFLIX
(Released 13 November)
Packed with thrilling and exciting sequences, charming music and a great cast, the film grabs the attention of the audience throughout. 
Also, read 14 Amazing Ways To Watch Movies Virtually With Your Friends and Family
The Simpsons Season 31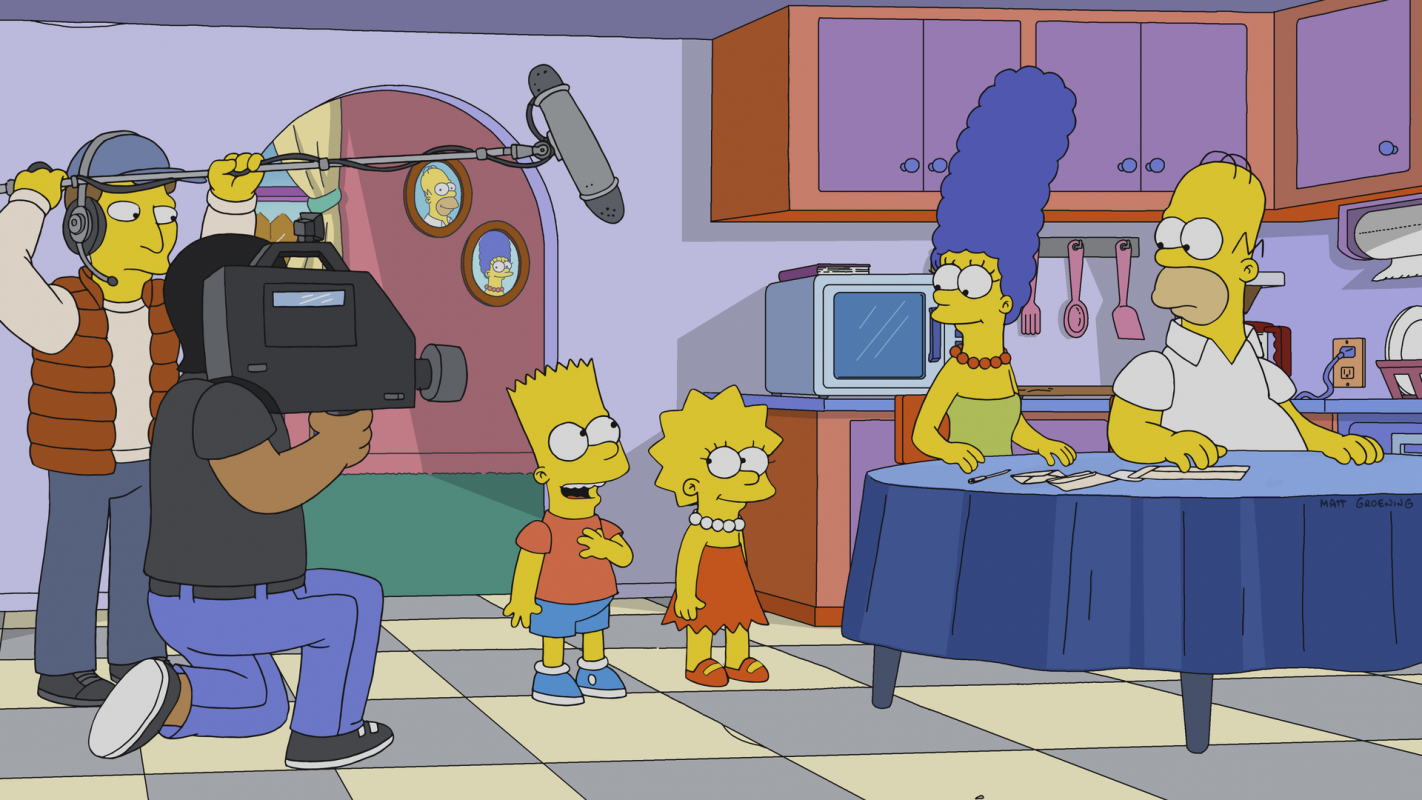 American animated sitcom created by Matt Groening.
DISNEY PLUS (6 November)
The show is about the ups and downs and comical situations faced by father Homer Simpson and his family in the town of Springfield. One of the best television series ever, The Simpsons continues entertaining older and newer audiences.  
Noelle
Streaming on DISNEY PLUS
(12 November)
Another Christmas movie, starring Anna Kendrick as Noelle Claus and Bill Hader as Nick Kringle, Noelle is set to keep up the spirit of the festival.
Also, check out Know More About The Best 2021 Action-Comedy Movies On Amazon Prime
TRUTH SEEKERS
British comedy horror series 
All eight episodes are available on AMAZON PRIME 
(30 October)
A horror comedy with an amazing cast, picturing ghosts and scares, without traumatizing you.  Full of comic one-liners, conspiracy theories, and some spooky sequences, the show is pretty much a great watch.