The economy of New York is booming and so is the desire in people to become entrepreneurs. There are some specific skills required to become a successful entrepreneur of which, some abilities might be naturally possessed, while others can be learned or developed by going into a good Business School.
If you live in New York and want to see the options available in the city, then keep on reading. Tough, there are many prestigious schools in New York but we have mentioned the best Business Schools in New York for you.
List of Best Business Schools in New York
1. Columbia Business School, Columbia University
Columbia Business School is in New York, which is the global hub of business in the entire nation. The Columbia Business School offers its diverse group of entrepreneurial students' access to the top most influential industry leaders, from which students can draw inspiration to become successful entrepreneur.
The faculty is committed to providing groundbreaking research across disciplines. 
The Columbia Business School is committed to educate and develop leaders who are the builders of enterprises and are determined to create value for their stakeholders and the society in which they live.
The School offers various business programs including, MBA, MS, PhD, and Executive programs.
Also, read Top Liberal Arts Colleges in New York
They aim to develop new scholars by giving them quality education, thereby enhancing their knowledge and skills. In our opinion, this school is one of the best business school in New York.
2. NYU Stern School of Business, University of New York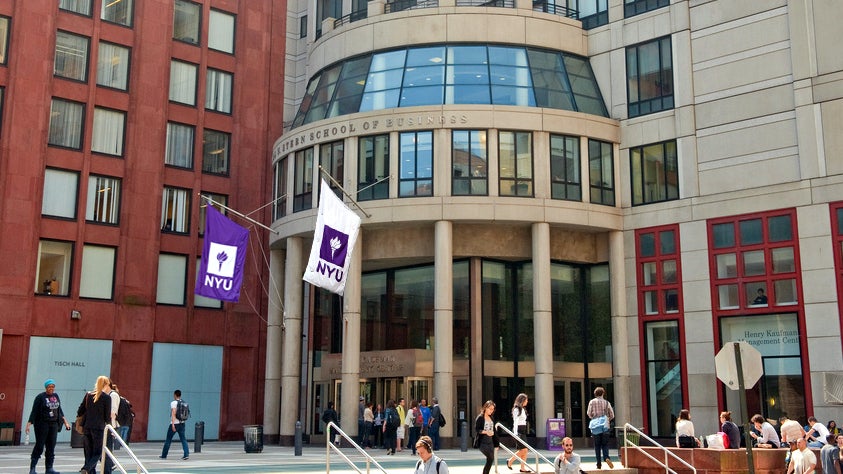 NYU Stern School of Business was established in 1900 and is one of the oldest business schools in the world.  It was formerly established as the School of Commerce, Accounts and Finance and changed its name to Stern Business School in 1988 in the honour of Leonard N. Stern, who was an alumnus and benefactor of the school.
Stern School of Business offers the young aspiring entrepreneurs and students with the world best experience of business studies. It offers a wide range of programs to the students who are interested in studying business which includes, various undergraduate programs, MBA Programs, Executive MBA Programs, PhD Programs and many other comprehensive business related programs.
This school of business aims to bring out the best in students, thereby enhancing their skills and providing them with the knowledge they require to become successful entrepreneurs.
Also, read Best Economics Colleges In New York 2021
This Business School is fertile ground for top financial services and strategy consulting firms. It has a diverse approach in its curriculum and has pretty good placements which could fetch you good packages.
To seek admission in Stern Business School, one needs to have good scores in the undergraduate and school level as getting in a business school is not as easy as it may look.
3. Cornell University – Samuel Curtis Johnson Graduate School of Management
Samuel Curtis Johnson Graduate School of Management is a prestigious business school in New York. This school of management is committed to bring the best and the brightest students, employers and faculty. It aims at pushing the boundaries of business education and provide the students with best possible knowledge in the business field.
This School of Management gives its students the opportunity to learn about the industry by which they fascinated and are passionate about. 
Students of this business school claim that the professors and the faculty involved with the program are not only experts in their fields but are also approachable and caring mentors who make efforts to solve the problems of their students by giving them personal attention.
It offers wide range of business programs including One Year MBA program. Two Years MBA Program, Tech MBA, Executive MBA Americas, Executive MBA Metro New York, MBA/MS in Healthcare Leadership, Finance MBA and many other more programs.
4. Simon Graduate School of Business, University of Rochester
The Simon School of Business has been a leader in business education. This Business School has a long tradition of innovation, commitment to research and test and inclusivity and diversity makes it a successful and prestigious business education school.
Also, read Best Medical Colleges in New York 2021
They aim at developing business leaders who are exceptionally clear about the career they want to choose for themselves by studying business. This Business School is committed to training students in the field of business through extensive research and teaching, which focuses on analytics and economics.
This Business School offers a variety of programs to its students and to name a few, it offers MBA, Executive MBA, Professional MBA, MS Accountancy, MS Finance, MS Medical Management, MS Marketing Analytics, MS Business Analytics, PhD and many other undergraduate programs in this field.
Students are requested to take help from this article and choose the right option which matches their interest at best. New York has many business schools and these were just a few of them.