Do you love tattoos? Want to have one? Though tattoos look fantastic and make you look cool, yet along with this, there comes a huge pressure of bearing the pain. Not Now! As there are some least painful places to get a tattoo on the body. Want to know about them? If that's a yes, then thanks to the internet that lets you reach the perfect place. Here is a compilation of the Least Painful Places to Get a Tattoo on The Body.
Tattoo designs hold different meanings for different people. Some like tattoos because of street fun and being calm, during some like tattoos because they have a unique sense to them and are close to their hearts. But, one of the biggest concerns people have while getting a tattoo done is the amount of pain they would have to tolerate. How much is it going to ache? Will they cry? Some even ask for anesthesia! That is crazy!
It's understood that you want to flaunt your tattoo and that is why you are having an idea of getting one on the Outer Collarbone, inner arm, or upper ribcage. But, this could be your biggest mistake as these areas don't fall to be the Least Painful Places to Get a Tattoo on The Body. Instead, you will experience most of the pain there.
Then? Where to have a tattoo? Will it pain there? Hang on! Below are all your queries answered about the least painful place to get a tattoo on the body. Here is a list of it so that you don't stick around for just one place where it hurts less to get a tattoo.
Least Painful Places To Get A Tattoo On The Body
Ahhh! So painful!
It almost feels like killing.
Yes, you cannot skip the pain as there is no accurate answer to the least painful place where you can get a meaningful tattoo for your loved one, your father, your mom, your best friend, or yourself!
Some people have a very high pain tolerance against pain due to tattoo, while some don't have that gift and want breaks in between the tattoo completion.
But that is entirely okay. The human body is complicated.
If you want to get a meaningful tattoo or want to get tattooed for a loved one, it is worth the pain for a little while because the tattoo will stick for the rest of your life! But even if you are not quite sure about the pain, we've got the solution for you below!
1. Inner Wrist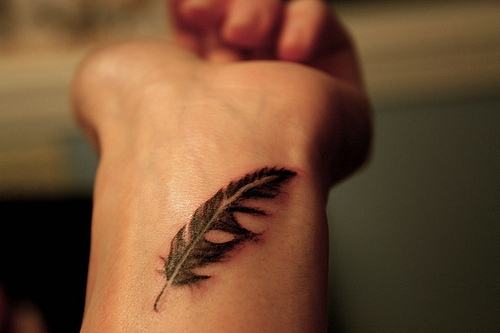 Kind of hard to believe, but yes, the inner wrist is undoubted, one of the least painful places to get a tattoo on your body.
Do you know why?
Well, the skin in the inner wrist is thin, and the area around the inner wrist is not as bony as other places, making that region of the body one of the least painful places to get tattooed.
Also, read Why Are Lip Tattoos Dangerous For You? 4 Reasons To Drop The Lip Tattooing Idea
2. Lower Back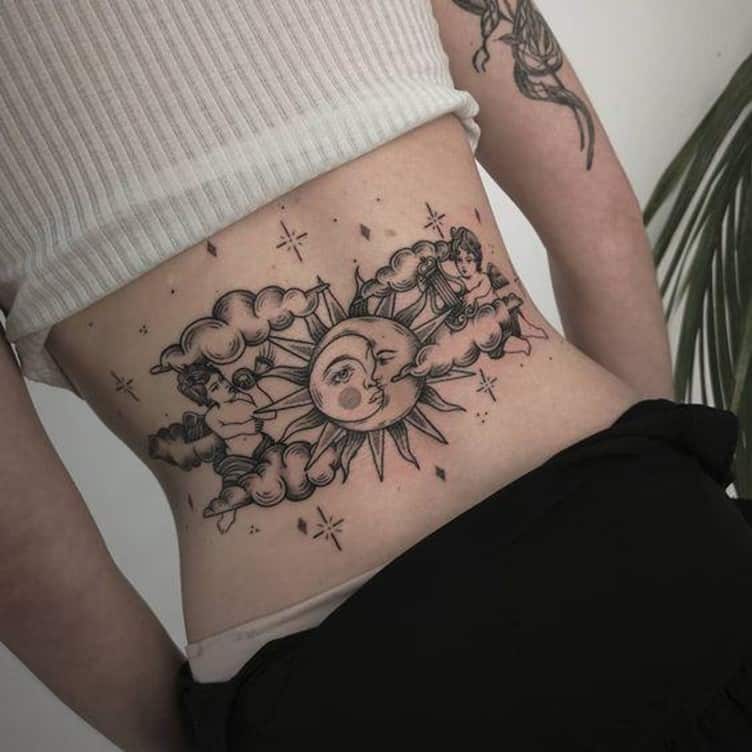 The region in women's lower back is one of the most common places in women where they get tattooed.
Yo Woman! Go for a tattoo there!
The area in the lower back, usually in women, has more tolerance to pain because of the higher amount of fat in the lower back region.
It's so simple! High fat means less pain. This is the reason most women choose this place to get a tattoo.
However, the same cannot be called faithful for men.
3. Finger Nails
Let's guess!
You did not even know a place like fingernails can get tattooed!
But nails grow.
Right! Right!
And this is the very reason why moody people prefer getting tattooed on their fingernails. It hurts less, and they grow! Those who have a tattoo on their fingernail have been told that the experience was entirely painless.
So, new mood, new tattoo!
Isn't it amazing?
4. Shoulders
As already mentioned, different people react differently to pain. Most people who have shoulder tattoos say there is just this uncomfortable sensation with dull pain.
The less pain is due to the lack of nerve endings in the region compared to the other parts of the body where one is likely to get tattooed.
So, less pain means multiple tattoos!
Go for it!
5. Calves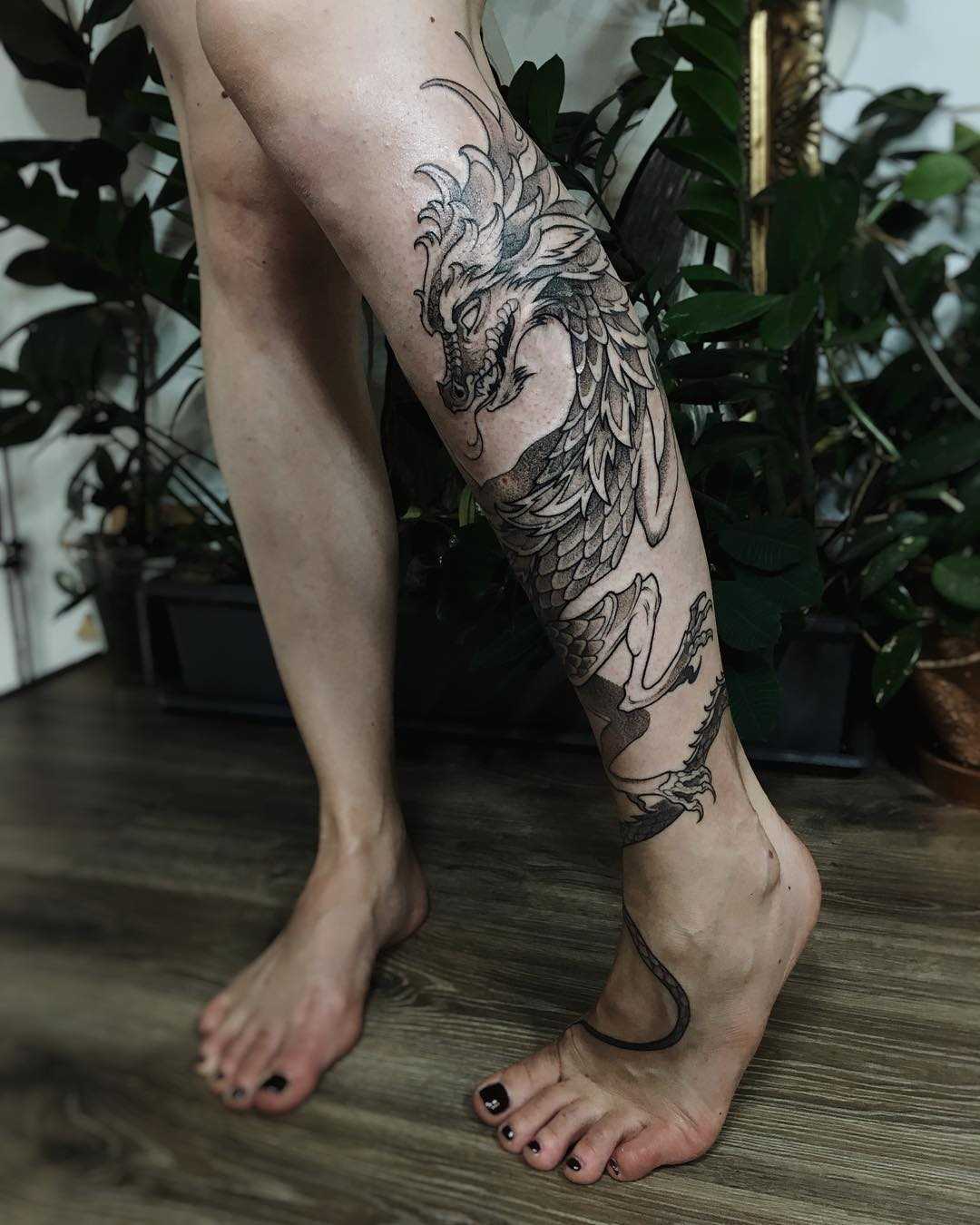 Guess! What is one of the least painful places to get tattooed if you don't buy the pain thing?
Yup!
You guessed it right!
It is the calves of your body.
The calves are a great place to get tattooed because there a just a few nerve endings. Along with that, the area is a lot softer than the other bony parts of the body. If you are wondering about getting a tattoo on your ankle, considering moving it a bit towards the calf for less ache.
Also, read Is Tattoo Bad? Is Tattoo A Sin? Harmful Health Effects of Tattoos in 2021
6. Ear Cartilage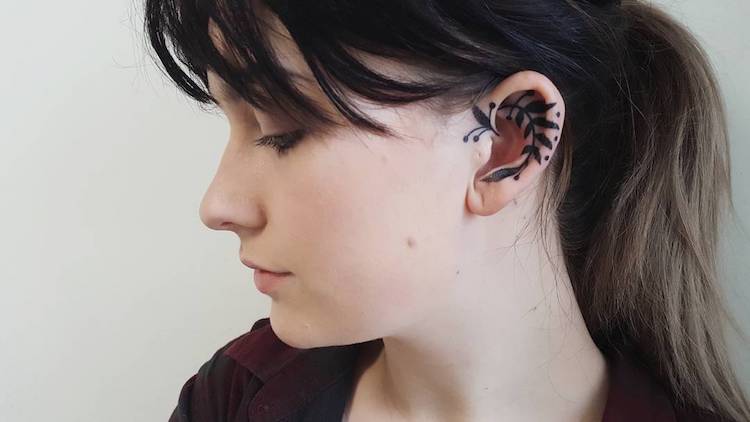 Ear cartilage?
I have never heard of that before!
Pfft!
Of course, you have not heard of ear cartilage tattoos. They are new in the tattoo market.
Well, it is cartilage. That means it is just a piece of skin with close to no nerves. Do you know what does this means?
It means no ache!
The place like ear cartilage is not conventional but looks super classy once done. That too, with no amount of pain as compared to the traditional areas.
What's more? The area is not huge, meaning there is only one place for acute and straightforward tattoos leading to less time at the tattoo place.
On the other side, there have been slight headaches and little dizziness while getting the tattoo.
Wrapping up:
That's all for the Least Painful Places to Get a Tattoo on The Body.
Although it is okay to be scared of pain while getting the tattoo done, isn't it better to say yes to a little more pain and get something worth the pain for a lifetime? Indeed considerable!
However, if you want a trial first, whether the tattoos are even for you or not, you can go with these least painful places to get a tattoo on your body. But don't forget your experience of getting the first tattoo.