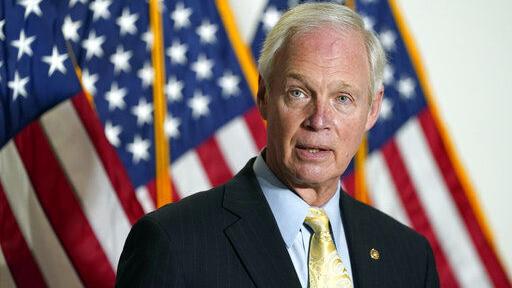 When COVID-19 started, I was scared like everybody else. Knowing my grandparents were having a harder time getting around, and not wanting them to have any more exposure than necessary, I had to leave my higher paying job for something with more flexible hours, but about half the wages. 
I'm the breadwinner for my family, which means it falls on me to pay the bills. My wages just can't go far enough. To make the budget work, and to give my son the life I want him to have, I moved in with my father. I don't think Sen. Johnson has ever had to make a decision like that. Then again, he probably still even has money in his savings account.
When I saw that video clip, I was so upset. Sen. Johnson is a wealthy man. He doesn't understand how blessed he is not knowing what it's like to live paycheck to paycheck. His words hurt, because he doesn't understand what it's like for families like mine. It feels like we don't matter to him.
Nobody can accuse me of not working hard. I'm raising a young boy, taking care of my father, looking after my grandparents, all while taking care of dozens of children at work. Taking care of people is what I do, and it's what I've always done. I want a senator who is going to do the same, by taking care of the people of Wisconsin. We need those relief checks, Sen. Johnson.