Japan's unemployment rate improved to 2.9% in November, dropping for the first time in five months in a sign that the impact of the novel coronavirus pandemic on the labor market is easing, government data showed Friday.

Separate data from the labor ministry showed the job availability ratio in the reporting month improved to 1.06 from 1.04 in the previous month, up for the second straight month. The ratio means there were 106 job openings in November for every 100 job seekers.
The jobless rate fell from 3.1% in October, down for the first time since it dipped 0.1 point from the previous month to 2.8% in June, when economic activity resumed following the complete lifting of a state of emergency over the virus in late May.
The unemployment rate returned to a level below 3% for the first time since July, when the figure was 2.9%, according to the Internal Affairs and Communications Ministry.
But the rate is still higher than the 2.4% recorded in February, when the nation had yet to see any major impact from the pandemic. A resurgence of new virus cases since November has also clouded the outlook for the world's third-largest economy.
Dec 26
Japan's unemployment rate improved to 2.9% in November, dropping for the first time in five months in a sign that the impact of the novel coronavirus pandemic on the labor market is easing, government data showed Friday.
(Japan Times)
Dec 24
Japanese affordable home furnishing chain Nitori's slogan is "Onedan ijo," which loosely translates to "quality beyond its price." Unfortunately, it turns out that some of Nitori's products have also gone above and beyond expectations for how much asbestos they contain.
(soranews24.com)
Dec 22
Japanese telecom company SoftBank Corp. will launch a wireless plan in March offering 20 gigabytes of data for 2,980 yen ($29) per month, matching a recent move by market leader NTT Docomo.
(Nikkei)
Dec 22
After 70 years, Nikon will cease camera production in Japan and shift manufacturing to Thailand
(digitalcameraworld.com)
Dec 21
The number of people seeking a career change is decreasing in Japan as the pandemic hits the economy.
(Nikkei)
Dec 21
There is too much hype surrounding electric vehicles (EVs), one of the world's top automakers, Japan's Toyota, says, noting that the electricity needed to charge electric cars would strain grids and increase carbon emissions.
(RT)
Dec 20
Toshiba Corp., chastened by a string of disastrous overseas acquisitions, is once again looking to buy. This time more cautiously and closer to home.
(Japan Times)
Dec 18
The Bank of Japan on Friday unveiled a plan to probe more effective ways to achieve its 2% inflation target, following in the foot steps of its U.S. and European counterparts as a renewed spike in infections threatened to derail a fragile recovery.
(Japan Times)
Dec 18
Kathy Matsui, chief equity strategist and vice chair of Goldman Sachs Japan, discusses the outlook for the economy, corporate earnings and stocks.
()
Dec 18
Japan's biggest-ever yen corporate bond sale has made this the busiest December since at least 2009 for the market, and the flood of supply is forcing companies to pay more for money.
(Japan Times)
Dec 18
Every December people across Japan prepare to head back to their hometowns to spend the New Year holidays with family.
(NHK)
Dec 18
The spread of the Covid 19 pandemic has paralyzed the world economy to a great extent during 2020 and the country of Japan is not an exception to that.
(newsonjapan.com)
Dec 17
Japan has forecast a rise of around 4% in the country's gross domestic product for fiscal 2021, up from its prediction of 3.4% growth in July, Nikkei has learned.
(Nikkei)
Dec 16
Japan's latest efforts to block the spread of the coronavirus are not going down well with the tourism industry.
(NHK)
Dec 16
A Japanese credit-research firm says the coronavirus pandemic has driven 800 businesses in Japan into bankruptcy.
(NHK)
Dec 15
Casualwear chain Uniqlo's flagship store in Seoul, which raked in 2 billion won ($1.8 million at current rates) in sales a day when it first opened in 2011, will close its doors at the end of next month.
(Nikkei)
Dec 14
Japanese business sentiment improved at the fastest pace in nearly two decades in October-December, a key central bank survey showed, a welcome sign for the economy as it emerges from the initial hit of the coronavirus pandemic.
(WION)
Dec 14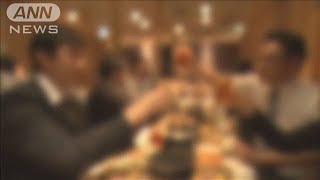 Nearly nine out of 10 Japanese companies plan to suspend their year-end and New Year parties to help reduce the risk of employees becoming infected with the coronavirus, a recent survey showed, in what would be another pandemic-induced disruption of the country's seasonal traditions.
(Japan Today)
Dec 14
Suspicions that Huawei Technologies telecom gear could serve as back door for Chinese spying have helped breathe new life into a Japanese tech ecosystem long thought moribund.
(Nikkei)
Dec 14
An enhanced customer experience has the power that many tend to overlook. It is through their amazing experience that most SaaS companies achieve long-term success.
(newsonjapan.com)
---