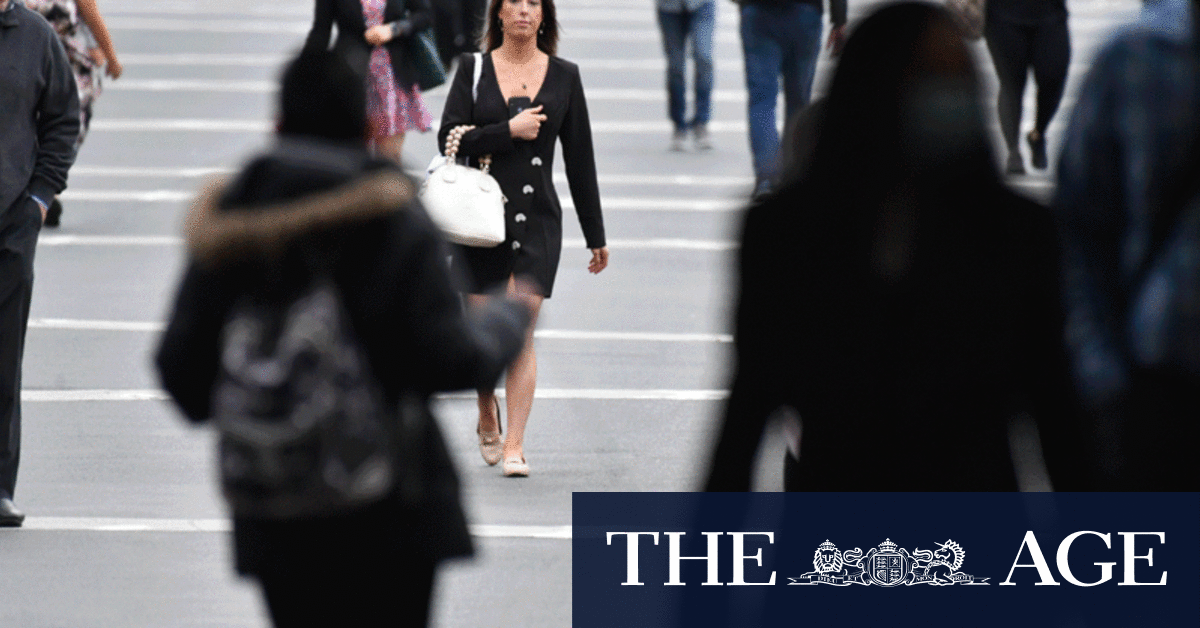 After a ten-month stint of meetings held on Zoom and laptops perched on kitchen tables, the revolving doors to offices throughout the city again started rotating as tens of thousands of Victorian workers made their way back to the office on Monday.
The relaxation of the work-at-home restriction – first introduced to stem the spread of COVID-19 and extended a single week following the most recent outbreak – now means up to 50 per cent of the half-a-million CBD-based workers are eligible to make the commute into the city.
For CBD fund manager Dani Peer, it was an unusual but positive experience overseeing high-level investment advice in his board shorts.
Working for an investment firm from his home office in Caulfield since March 15, Mr Peer said the delicate balance between home life and work life became increasingly blurred.
"It's quite exciting, it's a novelty again getting back to the office, getting back into the city," he said.
"But doing work in one's board shorts with the family around is also a positive experience – it's a bit of a transition I'm experiencing."
Kiran Kaur, who works in human resources for an architectural firm, took up the opportunity to return to work as soon as it was offered.
"When the opportunity came up to come back I just jumped straight on," she said, "I love to have that difference of my workspace and home space".
"Coming back and having people around you while you're working is just really good," she said.
With many of the CBD-based workers still working from home, the City of Melbourne has been eager for office workers to return to and revitalise the city.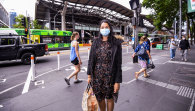 Cafe manager Michael Haddad said he only saw around 30 per cent of the usual foot traffic at his Collins Street cafe Supergrind Monday morning but was expecting most people to return at the end of the month.
"We've invested so much in the city, so many people have invested in the city, it's important we begin to come back," he said.
"I'm happy to get back to normal … but it's going to take some time."
A Roy Morgan poll, involving 503 people employed in the city, found that three-quarters of workers are reluctant to go back to their workplace full-time. Prior to COVID-19, only 17 per cent of CBD workers routinely worked from home. Another 26 per cent did so when necessary.
Up to 50 per cent of private sector staff and 25 per cent of public sector employees were allowed to return to their workplaces on Monday.
Loading
For Geelong-based law graduate Ivana Balta, who managed to nab a highly competitive graduate position in finance during the lockdown, it was not only her first day back in the city but her first day at a new job.
"It was very stressful applying for jobs in lockdown," she said, "even before lockdown you didn't hear back from people but with lockdowns happening it was even worse."
Victoria's public service – the city's largest employer – expected 50 per cent of its staff to be back at their desks from February 8.
The biggest barrier to getting people back into the office, according to the Roy Morgan poll, was COVID-19 safety in public (80 per cent of respondents), COVID safety at work (77 per cent) and commuting or parking (77 per cent). Seventy per cent also said losing flexible working arrangements was a barrier to returning to their office.
Start your day informed
Our Morning Edition newsletter is a curated guide to the most important and interesting stories, analysis and insights. Sign up here.
David Estcourt is a court and general news reporter at The Age.
Craig Butt joined The Age in 2011 and specialises in data-driven journalism.