Whether you love creating gifts or offers great services to people, Instagram, with its user-friendly interface, simplifies its Instagram Guides. But How to use Instagram guides for business? If you too want to know about this, then here is a post for you. This post is all about the ways on How to use Instagram guides for business.
Instagram doesn't need an introduction in the present scenario. It is a leading social networking platform with a lot of potential audiences. You can do anything by simply clicking on your phone's screen with Instagram. Be it gaining fame or selling products to different parts of the globe, Instagram makes it possible for you with its guidance. After all, your growth will lead to Instagram's growth. But how to use that guide?
According to the expert's advice, the best ways to use Instagram guides for business are
Provide worthy information to your audience with a Guide 
Collaborate and be seen with another brand or influencer 
Stand for something and hold your opinion
Gather posts under a theme so that your guides are as neat as your closet
Share a brand story or message
Provide step-by-step instructions: the how-to lists
Shoutout to other businesses or creators in your business niche
But are these ways really helpful for the growth of your Instagram business? How do they work? What is the algorithm behind all these ways? Oh.. so many confusing questions. Don't worry! Below is the complete explanation of all these ways. Read along to know how it will boost your business.
But before jumping to it, do you know what Instagram Guide is?
What do Instagram Guides for business mean?
In the easiest way possible, Instagram Guides are a pathway that connects a blog post with a multi-pictured Instagram post.
Hey, wait…Doesn't it seem to be a secret Santa?
Sometimes it is also called an Instagram carousel. These Instagram Guides give more information that actively demonstrates better stats about the particular subject you're posting on Instagram. That's great!!!
Also, read Everything you Need to Know About Instagram Guides in 2021
A basic guide has major components including a cover image. You can use these guided cover images and set them for the reels and IGTV. It also accounts for the guide, introduction, and optional descriptions for the different entries you make in the Instagram Guide.
Instagram Guides provide a more organized way of presenting you and your content and can easily enhance your business and bring some real growth to it. The perk being, you always do not have to come up with new content to create the Instagram Guide for your business. You can anytime organize your old posts to suit your audience and how they will find them useful.
How To Use Instagram Guides For Business?
Instagram is all about creativity. So, get as creative as you can and bring out a perfectly unique style of your business.
And guess what?
Instagram Guides are a perfect way to do that. Here is what you need to do.
Also, check out HOW TO USE GUIDE FEATURE ON INSTAGRAM
Provide worthy information to your audience with a Guide 
Along with being a major source of entertainment, Instagram has come forward as a new hub for knowledge seekers too. So, provide your audience with the help of a guide about the recent and trending happenings. Ahhhhh! But don't forget to add a tinge of your business with something that shows how your brand is. This is crucial, DON'T SKIP IT!!!!
Well, Instagram Guides are extremely helpful. It helps you to create each entry with a piece of new and exciting information that keeps your audience on a cliffhanger! With this, they don't have any choice but to swipe and READ MORE! And we want this to happen!!!! Right?
Collaborate and be seen with another brand or influencer 
Remember when back in 2015 "influencer" was not even a thing???
Well, the tables have turned drastically now!!!! And surprisingly, in just a few years, NOW IT IS the heartbeat of the Internet!!!
With Instagram Guide, you can collaborate with another brand or an influencer who shares similar interests as your business does. The trick is to use their face in your Instagram Guides to grab the attention of the audience. As they are already famous among the audience, this will bring an audience to your business having similar interests. Wuhu!!!
or you can do the opposite by being seen in their Instagram guides. Yes, that can be a great alternative!
Stand for something and hold your opinion
Wait!!!
It doesn't mean that you have to take a stand for almost anything. NO!!!! DON"T DO THAT!!!!
Stand for a good cause and bring positivity to the internet with your business's Instagram Guides. Most of the brands do this. Yes, It can be a little awkward for some but do not hesitate to stand for different social causes that they believe in. Use your Instagram Guides and show support to your cause. Show why you and your business or the small brand stand behind this cause. This will build trust and boost your feed.
Also, read How To Sell Anything On Instagram in 2021
Gather posts under a theme so that your guides are as neat as your closet
Yes, the organization.
Think of a room that is all messed up with a lot of random stuff lying there?
Would you like that?
The answer is a big no. Then how do potential users like your Instagram page if it is not well organized?
That is where the Instagram guide comes to the rescue!! One of the sole purposes of the Instagram Guides is to organize. If you and your business post about different themes and ideas on Instagram, then the Instagram Guides can help bring all your posts and ideas into the right position.
So, get it all together.
Share a brand story or message
Share what your thoughts are on particular subjects!
Since stories are always fun and interesting, you can use your Instagram Guides feature and share a backstory of your business or brand. A story, if told properly, makes the audience feel more involved and connected to the brand/ business. For this, Instagram Guides can be extremely useful to share your story with your followers (or future customers).
It has been practically seen that when the audience feels more involved in the creation process, the results to be obtained are way more than the usual results. So, involve your audience with interesting backstories from your business or brand via Instagram Guides.
Provide step-by-step instructions: the how-to lists
A step-by-step guide perfectly suits the functions of Instagram Guides: Different slides for different steps.
For example Hey! want to learn how to set up an Instagram shop? Here is a step-by-step guide of how you can do the same.
Also, read List of the 50 Most Followed Accounts on Instagram
Doing this also provides worthy knowledge to the audience and gives them something worth their time to read and spend on your account. You can also provide knowledge about your products and what your business is about.
Shoutout to other businesses or creators in your business niche
Instagram business runs when one creator supports the other.
One way to support other creators similar to that of your business can be using Instagram Guides. You can use this guide to promote one similar business or creator providing detailed information to your followers and audience. You can use different entries of one Instagram guide to promoting various businesses or creators, providing them with an overview of their work.
And That's it you are done.
Final Verdict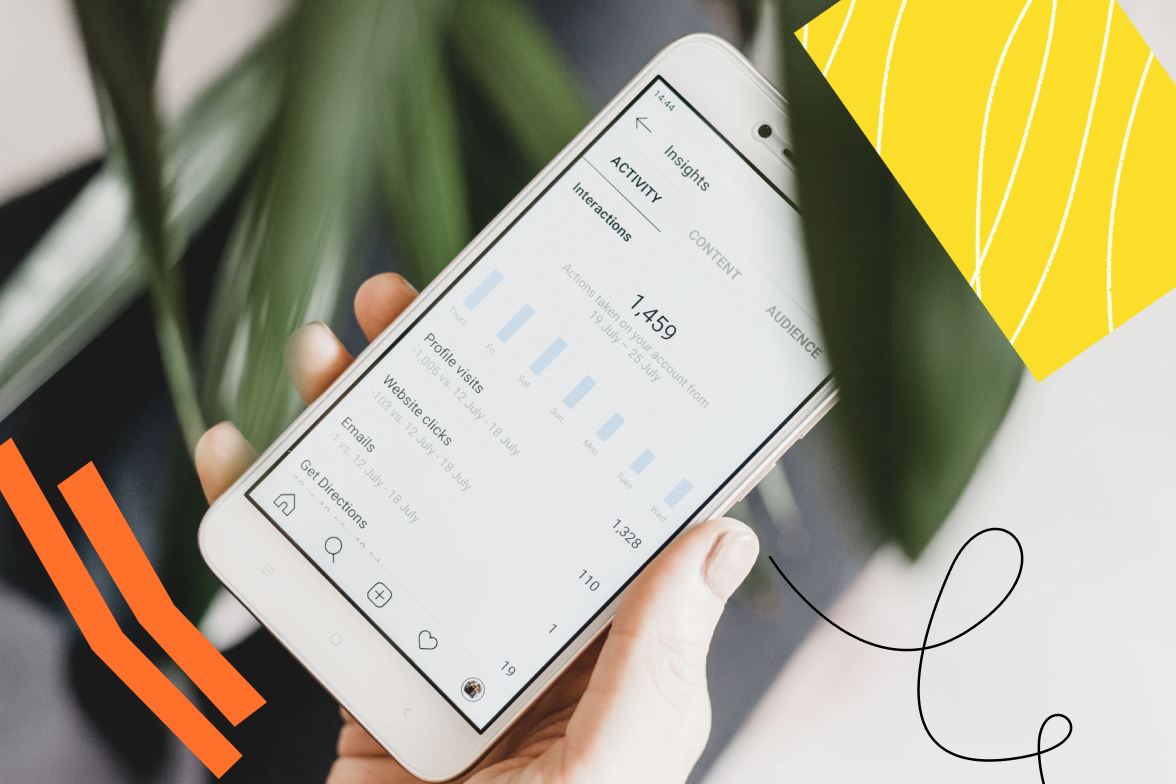 So, All the aspiring people who want to expand their Instagram and want to know how to use Instagram guides for business. For them, these are the best possible ways. Now, it is your turn to use these tips and it is believed that you will lead to an awesome Instagram business account.
Share which tips proved good for you in the comment section. Also, tell us more tricks to use the Instagram guide.
Enjoy!!!