iPhones are cool. The one who has it feels it. There is no doubt in saying that iPhones are the dream phones for millions. But these most demanding phones too have some drawbacks and one among them is the difficulty in transferring data to other devices. So, if this problem is feding you up and you want to know how to transfer your Apple iCloud photos to google photos then this post is going to be a guide for you.
If you are an IOS user for a good time now, most probably you might have faced this problem that Apple comes with limited storage and if you want to increase storage, you need to buy some. Which can be annoying sometimes. In this case, android is a better option. But do you know you can use a secondary android storage option on the same iPhone you are using and transfer all the photos in the secondary storage??
But for transferring data from your Apple iCloud photos to google photos and vice versa, you need to have some of the requirements. So, check if you fall under all these requirements to continue further on this process of transferring your iCloud photos to your google photos.
You should have a Google account to use Google photos.
Your Google account should have enough storage to store all the photos in Google Account.
Your iCloud photos should be set as enabled. If it is not, go to Settings on your iPhone>> then find photos>> then you will see an option of iCloud photos. So, enable it if it is not.
Also, make sure that you have signed in to your iPhone using your Apple ID.
If done, let's see what you need to do now. Below is the guide for the process to transfer Data from iPhone to android and vice-versa
Method to Transfer Data from iPhone to android and vice-versa
This method involves a tool by Apple that itself allows you to transfer your iCloud photos to Google photos. This won't delete anything from iCloud directly. Instead, this will opt for an alternative way and will just make a copy. This and directly transfer it to the required storage in Google photos.
But, some raw files, live photos , Smart Albums' won't transfer!!!
Then what will this transfer?
It will transfer files as the copies of photos and videos stored in the iCloud photos associated with your synced Apple ID. The formats that this tool include is JPEG, PNG, GIF, etc.
But you need to note that the original version of the photos duplicates and appears in just one photo. This means that the most recent edit of the picture on your device will be transferred only. Whenever possible, photos are moved with their albums too. But when it comes to the videos, they are transferred separately which means without their albums as such.
Once transferred to Google photos, the file names of albums of the photos and the videos get initiated with a copy of some transferred content. This includes smart albums, shared albums, live photos, photos stream content, some metadata, videos, and photos that are stored in other folders, and locations will not get transferred at all.
As of now, only the Google Photos service is participating. But more should be available over time.
To begin, follow the steps to transfer your Apple iCloud photos to Google photos:
Go to Apple Data and Privacy Page.
Login with Apple ID and password that has those photos that you want to transfer.
Now click on Request a 'copy of your data link under the 'Get a copy of your data section.
Now from the 'choose where you'd like to transfer your photos' section choose 'Google Photos'.
And enable photos or videos or both in case you want both of them to be copied to your Google photos and click continue.
Now confirm by signing in to your Google account and it will automatically verify if your account has enough space.
Now allow Apple to add photos to your Google photos.
Double-check the details and click confirm transfer button.
Apple Says it takes 3-7 days to complete the process and you will automatically get an e-mail when the process will be over.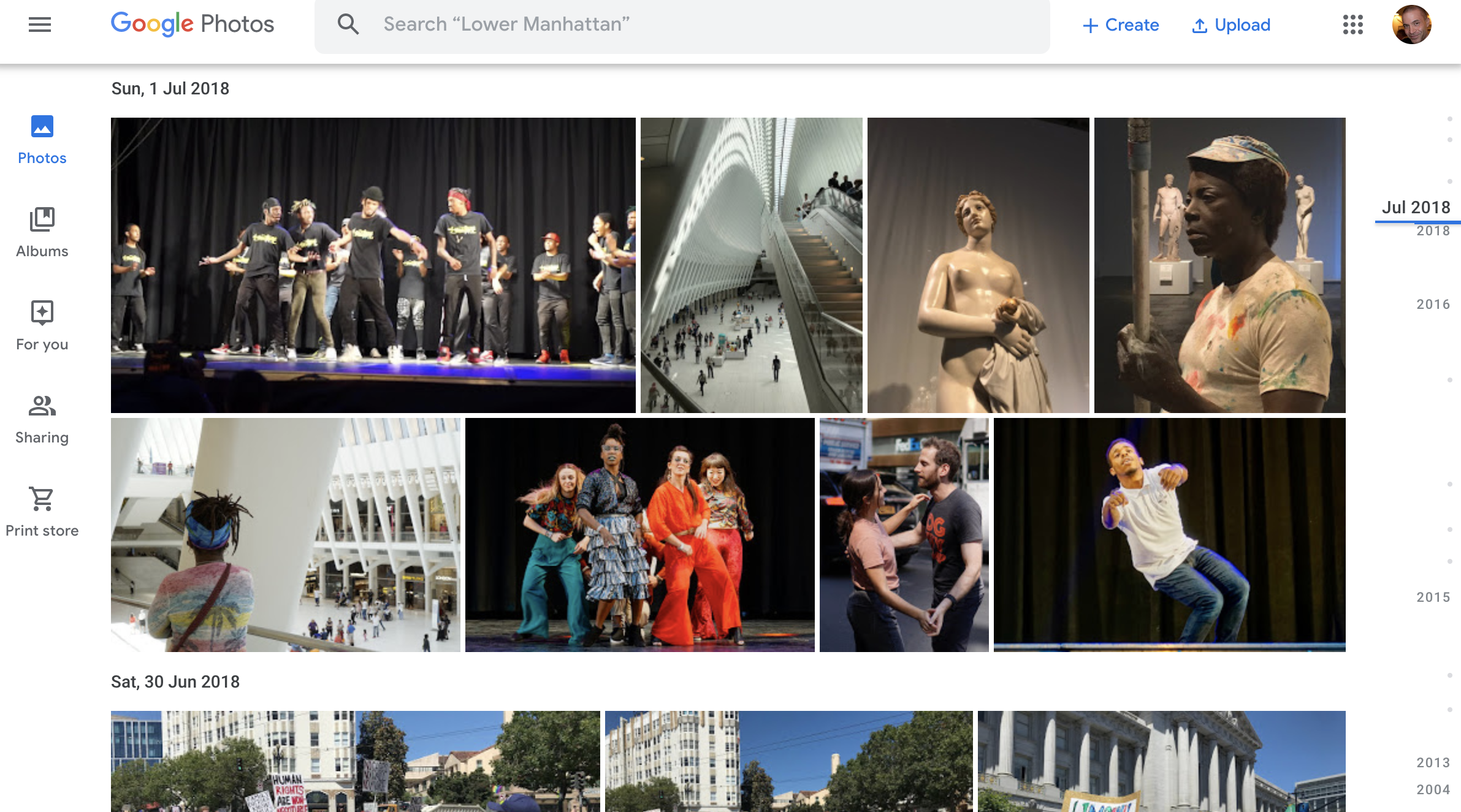 Final verdict:
So, there you go!! This was the method of transferring your Apple iCloud photos to google photos and after the transfer, you can delete those videos or pictures and need not worry because you have a 2nd copy of that in your Google account!!!
If these methods seem to be hard to understand, you can get accessible storage by using certain apps. There a lot of apps that give a lot of space like Google drive, file transfer, Dropbox, move to android and share it. Google drive has got almost 15 GB of space and dropbox allows you to use 2GB of free space. While rest are the data transferring apps that allow you to send the data from iOS to android without any complexity.
If you face any queries or problems regarding the process, do let us know in the comments. Also if you have any feedback to share, feel free and step forward towards the comment section.
And ENJOY!!!!!