Online dating has reached its golden age. Not too long ago, the people who frequented these sites were actually made fun of; people always told them that it would never work & they were simply wasting their money. Fast forward to 2021, where online dating has quickly become the norm (no doubt in part to the recent COVID-19 restrictions).
Heading online is certainly the easiest way to find love, but unfortunately, like any other dating strategy, it's never a sure thing. To help you have the best chance of success at easily finding your sweetheart online, here are five things you'll definitely need to do if you want to quickly find love online!
Start With a Trustable Dating Platform
Like anything else online, there are many sites that seem great on the outside, but once you actually sign up, they provide you with little more than fake matches & pages of ads. Obviously, if you're seriously trying to find romance online, then you'll definitely want to avoid these sites, so it's certainly worth doing some research before joining a new site. This is especially true if the site in question requires membership fees!
You'll also need to figure out what type of online dating you're interested in. If you're usually looking for something casual or solely hookups, then a naughty website will be perfect for you. On the other hand, for something more serious, then a dedicated dating service will be better suited for your needs, although your future online relationships may progress from mindless fun to happily ever after in no time, due to how layered the communication is, as you learn more and more sides to your partner.
There's a couple of things for you to consider when joining a new online dating website: the main two are user base & membership costs. Just because a site has a lot of users on the service doesn't necessarily mean that there will be a lot of members in your area, so it's important to always ensure there are lots of local options before actually committing to a site. Fortunately, most dating services usually allow you to create an account for free, meaning you can log in & quickly check out the local hotties before committing any money.
When it comes to membership prices, costs vary widely. Some services will offer straightforward plan pricing, while others operate on a pay-per-feature setup. You'll want to compare these options as well before committing.
Make Sure Your Profile Is Filled Out Perfectly
Your dating profile is always the first thing a potential match will see when they discover you on the site. If your profile is filled out poorly, the pictures are bad, or barely contains any information, you're definitely unlikely to get a lot of matches. For extremely attractive people, this may be something you can overlook, but for the majority of us out there, having a perfect dating profile is everything.
How do you set up a good dating profile? Well, it actually all starts with the picture! Your profile picture needs to attract other singles, so it should always meet the following requirements:
It only includes you (no group photos!)
The lighting is good
The picture is high-quality
You're smiling!
You'll also always want to include at least two other pictures on your dating profile as well, and we recommend that those meet the same requirements, too (just make sure that your profile picture is definitely the best of them all!).
Once that's done, it's time to complete your profile information.
The more info you provide, the easier it will be for someone to determine if you could be a good match, so don't skimp out on the details! Complete all the information fields, and if the site allows you to post a "status," don't forget to change that regularly as well!
For more dating profile tips, GMA has put together a list of good dating profile practices that are worth reading.
Picture Your Perfect Partner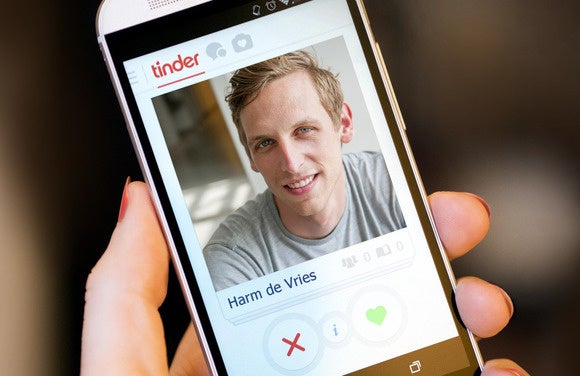 If it's your first time online dating, all the various options can seem great… then a little bit overwhelming. To avoid wasting any time online, it's always important to picture your "perfect partner" before making any matches.
While the hot girl you keep seeing online may be perfect physically, there's definitely a lot more that goes into a relationship (such as lifestyle, political views, personality, etc.) that you should consider. We recommend making a list of what the perfect partner would be, so you have something to easily judge your matches off moving forward.
Physical attraction is certainly an important part of any relationship. Without it, your overall intimacy will suffer & your partner may feel unwanted or neglected. Therefore, it's important to find someone you're physically attracted to, but it's also important to realize how important (or not important) this actually is. Everyone ages & even a "10" will not be a "10" forever. Because of that, we recommend placing a compatible personality above an attractive figure), at least if you're searching for a long-term relationship.
Try Not to Fall for a Scammer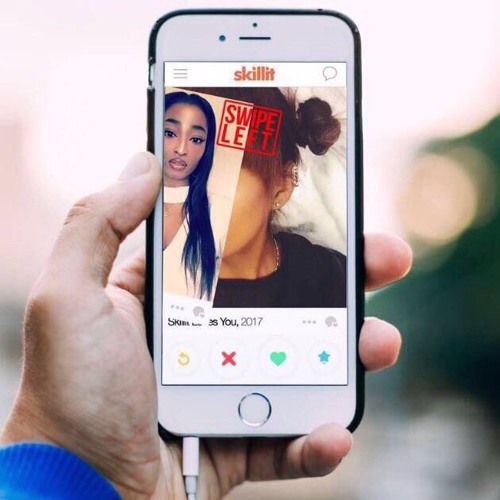 For every good thing, there's always someone trying to ruin the fun. In the case of online dating, it's definitely scammers! These people know that singles come online looking for love, and chances are, they usually have some money.
Rather than actually going out & working for their money, these scammers choose to take advantage of lonely singles online. Generally, they will try to get you to warm up to them, form an online "relationship", then come up with some reason why they need financial assistance. If this happens to you, remember, they're not real: run!
Fortunately, there are some tell-tale signs you can use to determine if someone's a scammer before you waste any time talking to them. The first thing you'll want to do is check their pictures. If they only have one or two, they're probably not a real person. The second thing you'll want to check for profile information.
If it's mainly blank, they're probably a scammer.
However, once you've determined that they are a real person & have started talking to them, there are other things to consider, such as if they act the same online as they do in real life, or even if they're married! Like any type of dating, proceed with caution, but keep an open mind: it's not all bad!
Imagine Each Partner You Will Be Dating
We've already gone over the importance of visualizing your "perfect partner," but it's also important to think about how they will fit into your life. When you're starting a new relationship online, ask them about their work life, home life, and hobbies so you can plan around each other's schedules.
This might seem complicated, but chances are, you've been doing this throughout your entire romantic life, so we doubt you'll have any trouble with it. Regardless of who you meet, we're sure you'll have a great time & meet the perfect partner through online platforms.
Happy dating!