Facebook is one of the leading social media platforms. There is no shocking news if the internet shows that more than 59% of the world's population is on social media platforms. This 17-year-old platform has got billions of users, be it famous celebrities or common men. But only a few Facebook accounts have that verification mark. Tune into this article to learn how to get verified on Facebook.
You do not need to be a celebrity to get verified on Facebook to be true. No matter how hard-hitting that might sound, you only need to be eligible to all the criteria Facebook offers, and you will be verified in no time.
If you want to know more about how to get verified on Facebook, then scroll a little and find out all about how to get verified on Facebook. Make sure you leave us your precious comments below this post.
Basic Rules on How to Get Verified on Facebook in 2022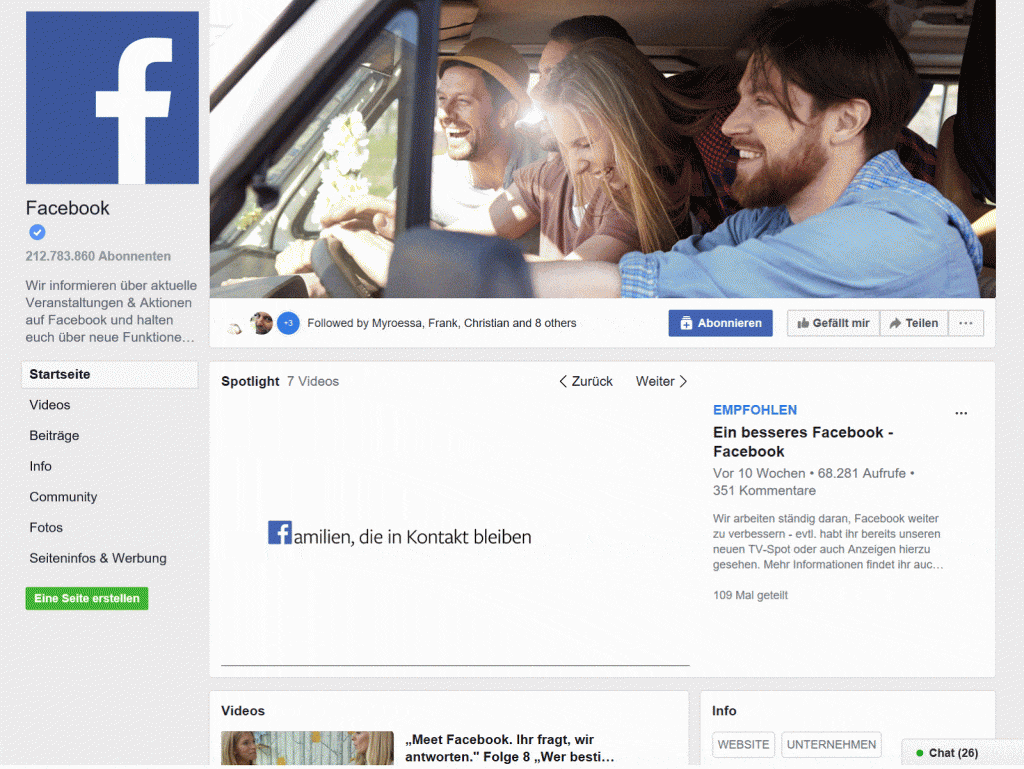 Getting Verified on your Facebook account can be a difficult step, just like getting verified on Instagram. Facebook is strict in selecting accounts that are authentic and unique. This means if you don't fall under the criteria, it will be difficult. There is no need to feel sad. Follow the rules and be the next to get a verified badge.
Also, read How To Change Your Name On Facebook | Update A New Name Now
1. Authentic Facebook Page
You want to make sure that the Facebook page you want to get authentic and genuine. It cannot be a fan page of a celebrity or a meme page.
Verification is a huge deal. So the Facebook page you are wanting to get verified should represent a real brand, business, or a real person. To make sure you are actually a real person or a brand, Facebook asks you to show an identity proof (if you are a public figure) or a registered document (if you are a small brand or business). This is the first step in learning how to get verified on Facebook.
Also, read How To Use Facebook Messenger For Business | Best Engaging Tool
2. Pass all the Checks
What does Facebook mean by completeness when it says that the Facebook page's completeness matters for verification?
Here's what it means:
For a Facebook page to get verified, it should have to pass through some checks. It takes into consideration of the following checks (in order to be called complete).
If your Facebook page has a valid profile photo or not?
If the page has a cover photo?
Your Facebook page has at least one post or not?
If your bio section is properly filled or not?
Also, read How to Build a Facebook Page For Business in 7 Simple Steps
3. High-audience Engagement & Online Presence
The most essential thing about the Facebook page that you are trying to get verified is that it should be of public interest i.e. people should be searching for it.
Your Facebook page should belong to a well-known brand or entity. When Facebook reviews your page, the appearance of the page matters, and make sure that the page is not promoted by paying money. And, it is so, then this is a wrong impression and decreases your chances of getting verified.
Your organic presence plays a huge role in getting you verified. So, if your page has been featured in news and is popular, this gives you a huge boost. It's a important aspect in learning how to get verified on Facebook.
Also, read How To Create A Facebook Location Page?
4. Your Facebook Page Should be Unique
Who does not like being unique and looking at unique things?
Well, the same goes for Facebook verification and the account you are putting forth for verification.
The page or brand that you are applying for verification should be unique to the users. So don't make the mistake of applying for verifications for two accounts for the same brand or that represent the same authority. You might think it will increase the chances of you getting verified, but unfortunately, this is not the case.
So, there can be no two Shawn Mendes, no two Brad Pitts, and no two you (if you get verified).
Needless to say, your Facebook account/page must follow the community guidelines and terms of use of Facebook.
Also, read How to See Who Viewed Your Facebook Profile in 2022? 5 Hacks To Try!
How to Get Verified on Facebook in 2022?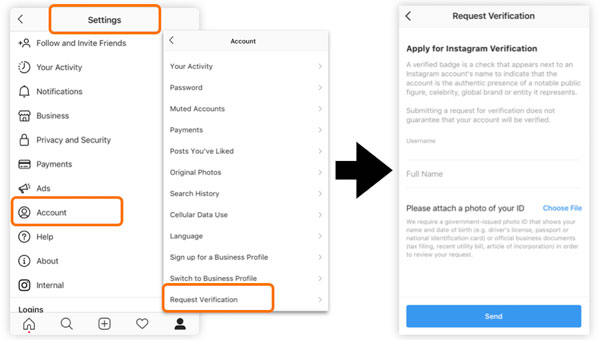 Follow the below-written steps to learn how to get verified on Facebook. You will basically be requesting Facebook to give you the Facebook Verified Badge. It takes around 30 days for them to process your request.
Go to your Facebook profile and look for the three-line menu bar in the upper-right corner.
Tap on the "Profile Settings", then on "Account" and after that on "Request Verification".
A form will appear. Fill out the form. It includes your username, your full name, and a photo of the Government-issued photo identity that depicts your name & D.O.B.
Tap on Submit the Request.
That's it!
Also, read 5 Best Facebook Email Finder Ways and Tools | Find Mails Easily
How to Get Verified on Facebook in 2022?
What are the Different Types of Verification Badges on Facebook?
Unlike Instagram and other social networks, Facebook has made distinctions into verification. Facebook maintains its uniqueness and has different badges. Two to be accurate- a blue verification badge and a grey verification badge.
What is a Blue Verification Badge on Facebook?
A blue verification badge is to ensure that you are a public figure or that page belongs to a read public personality and the same goes for the brands and businesses.
Also, read How To Know If Someone Blocked You On Facebook | 3 Basic Steps
What is a Grey Verification Badge on Facebook?
A grey verification badge is for small businesses/brands or organizations. So if you are a small business or organization, congratulations! You can go for a Blue Verification Badge.
Expert's Advice on How to Get Verified on Facebook
Leave everything and focus on the following do's and don'ts as advised by the experts themselves on How to Get Verified on Facebook.
Do's
Here's a minimum of 5 things you should do to ensure your verification badge.
Create the best of your content. compromising on that can be the compromise in verification.
Engage with your audience to know what they want.
Use the insights and analytics to see what works best for you.
Promotion is not bad but organically reaching is a great headstart.
Be visible on relevant pages and groups so that your audience knows you exist as a unique entity or brand.
Don'ts
Don't ignore the negative feedback. it matters and makes you better.
Not knowing what your audience wants and not creating according to what they want.
Posting less and inconsistently. your average frequency to post should be 2-3 audience-relevant posts.
Pleading people to like your Facebook page
Overusing and misusing hashtags and adding multiple call-to-action buttons. this confuses the reader/audience.
Also, read How to Get Verified on Snapchat: Expert's Tips
Wrapping Up
That was all about this article on "How to Get Verified on Facebook in 2022: Expert's Top Advice". If you found it helpful then start with the process right away. Get on to your Facebook account and get the Blue Facebook verification badge.
Enjoy!!!