Breakups are always painful, especially when you are going through them for the first time. It makes a person mentally shattered and sometimes can become an invitation to depression. But this will not happen to you. Just read this post and get to know about the compelling ways on how to get over an ex. 
You might eat a full bowl of ice cream or plenty of chocolates, but this is not going to help you. This might help you for one day, but about the rest of your life? So, Instead of this, you need a better way to divert your mind from your ex's memories. 
Getting over an ex is not so easy. No, not at all. Yet, it is not impossible as well. Things will take time to get back to normal. However, you can shed off the burden of his unwanted memories from your shoulders with some of the usual tips that have made other's life easier. Well, mine too.  
So what are these tips? How to get over an ex faster? How to bring back your true self and slay the world with ease? You must be having a lot of such How to questions in your mind, but no need to worry. Below you will find a lot of tips to move on through a breakup.
How To Get Over An Ex!! 
Breakups are one of the nightmares of every couple's life. It might lead to depression as a post-breakup effect. However, there are a lot of ways that can help you to get out of this trauma. 
So, get ready to bring on the new version of yourself with these tips on how to get over an ex: 
1. Hang Out With Your BFF
You will agree on this, your Bff is your all-time savior. 
No matter if you are drunk at a bar or you want to cry out after the breakup, your Best friend will always be ready to help you out. But be aware, as he/she can kill your ex. Just kidding! 
Never hesitate to take help from them. They will listen to you and wipe off your tears without judging you at any point in time. You can rely on them for a few days, hang out, watch a movie, go to your favorite places. 
Not only this, your BFF will make sure that you do not call up your ex to beg him/her to be back into your life after being drunk. 
Having someone close to you after a breakup will cheer up your life and you will get over an ex easily. 
2. Make The Pros And Cons
Hey, listen! 
You need to accept that the person whom you love the most is now your ex. 
He/she has left you alone. However, If you think that he/she will come back into your life once again, then you should know that you are completely wrong. Your ex has taken the decision and will not revert it. 
To overcome this breakup, you can make a comparison of the pros and cons of your breakup. By doing this, you will be able to see the brighter side of the breakup and accept it happily. 
Also, think! Now you have more time to go shopping and hang out with your friends, family and the people who are more important in your life.
Also, read 9 Signs He's Cheating On You: Secrets Your Man Is Hiding!!!
3. Flush Off The Memories
Obviously, you will be having a lot of memories with your ex. 
Since the breakup, you must be remembering what he/she loves to eat, which was his/her favorite movie, how he/she used to help you do the household courses. But you need to flush all of these memories if you want to get over an ex. 
Start by deleting his number, photographs, and social media handles from your devices. Stop wearing the dresses he or she gifted you. To keep things clear, you should return his things back. If you cannot return, you should burn or throw them away so that you will never get back to them ever.
Yes! It will be hard for you to do all of this, but you need to be strong. Stick to your decision of forgetting him/her and do this without any regret.
4. Stop Communicating With Your Ex's Family & Friends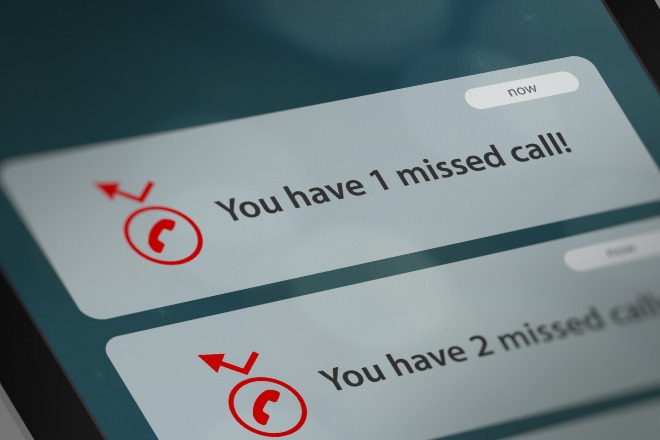 It's understood that you have broken up with your ex and not with their friends and family. They are still your good friends and well-wishers. 
You must be sharing good bonds with them. Perhaps they can be the significant reason that can make you remember your ex again and again. So, stop communicating with your ex's family and friends, even if you don't talk about him/her.
5. Listen To Sad Music.
Sometimes the only way to get over a breakup is to cry. 
Yes, you need to cry a lot. Cry as much as you want and try to heal every wound with your tears. 
At this point in time, you will love sad music. So, get started with a sad playlist. Listening to sad music can bring on your emotions, and you might drain off your ex's memories from your heart.
Also, read How To Be A Better Girlfriend | 15 Tips To Show Extreme Love 
6. Try Finding Love In Someone Else
Do you know what the earth's population is?
Oh My God! It's in billions. 
So, what if your ex left you? You can still get over an ex and find love once again among the population of billions. Wipe off your tears and start looking for someone else who cares for you and treats you better than your ex. It can be your friends or someone you met online. 
But slow- down the process. You start by spending time with them.
Ah-ah! But, be careful. The new person coming into your life should support you in your hard times without judging you. They should accept you the way you are. How will it even be love if he/she tries to change you? If that's the case, it is better to be alone forever. 
Also, read Best Online Dating Apps 2021
7. Write It Out
If you are an introvert or a person with no or few friends, it becomes difficult for you to decide if you can be open with your friends or family members about your breakup. 
It happens! You are not the only one! 
In such a case, you can try writing out your inner feelings on a piece of paper to get over an ex. Think of it as a companion who will listen to you quietly, without any judgment. It is an absolute way to get everything out of your mind.
So, without any waiting, lay on the floor, grab a pen and paper and write it all. Yes, all that you want to get rid of!
8. Get Out Of The Social Media Zone
Social media? But why? Isn't it a distraction that will distract the mind from thinking about the breakup? 
Yes! Even if you use this as a source to distract your mind, you still need to separate yourself from such apps, and it is not a joke! 
Why? 
Don't lie! You have to admit that you are using social media apps to stalk your ex. But think! What will happen after this stalking? If your ex is happy in his/her life, you will become sad. So, stop using these apps as soon as possible. 
Even if you do not stalk your ex there, you must see some of the happy couples there loving each other. So, it is necessary that you leave it for a while. 
9. Get Into A Hobby
Do you love playing music? singing? Or any other talent that makes you special? 
If your answer is a no, then you should find something that you love to do. Use this opportunity to indulge in some activities. These activities will help you focus on your thoughts and keep you up with full energy. 
While picking up a hobby or new skill, keep in focus on your interest and go with the thing that makes you feel productive. 
Be productive and leave depression.
10. Go For A Trip
Sometimes, you need to escape from your surroundings, your home, and the people around you. 
So, use this moment and plan a vacation that you wanted to go to a long time ago. How about enjoying it with your Bff? That's a great idea! So, invite your BFF and plan the vacation. 
However, going solo is always a better option as you can get to know yourself better.
Also, read 100 Best Hollywood Songs for Road Trips
11. Think For The Life After The Breakup
Please! Remember that you have to go a long way. 
What if you planned living life with your ex. He/she is not coming back again. This means you need to plan your future life. 
So, without putting much pressure on your mind about your ex, you should plan for your future life. How are you planning to grow in your career? What things do you need to remove from your bucket list, and which one to add. Start following your dreams and work for your checklist. 
You should know that you do not want a man to do what you dream of.
12. Give Yourself The Time To Process
There is a famous saying that time heals everything! Yes, even your break-up wounds. 
So, do not put much emphasis on this. Try to get back into your normal routine and let time heal you break up wounds of your own. 
Wrapping Up: 
So these are the effective ways of how to get over an ex. 
Getting over a breakup depends upon your intention. If you want to get rid of all the mess, only then will you be able to leave him/her memories. Do anything, but never plead with him/her to have you back in his/ her life. Rest, try these methods, and try to be happy. 
Also, do not forget to tell us in the comment section which tip was useful. 
If you find this post relatable, then share it with someone who is going through a breakup.