From classic bedroom goals to a romantic date night, Pinterest is your one-stop solution. It is just like your 3 AM buddy who has got all the ideas for your help. However, no matter how much people love using this platform, there is one drawback that irritates its users. It doesn't allow its users to download the images directly to the device gallery. Want to know how? Here is a post for you on how to download Pinterest board all at once.
Most of the people who use this platform think that the best way to download a board is to take a screenshot. Well, why not? After all, it is the best possible alternative that gets the image saved in the device and saves the data too! Lol! This is a good idea, but it can be a little difficult to take so many screenshots of all those images. Also, what about the quality? 
So, how to do so? Is it difficult or easy to download Pinterest board all at once? Is it going to cost you money or are these platforms free to use? Hang on! You will get to know all about this in detail below in this post. But, before jumping to this, let's see how you can download the images from Pinterest to your devices.
How To Download Pinterest Images To Your Device?
Why Pinterest? 
Why? 
Why don't you allow your users to download all the images all at once on their desktop? 
That's unfair! 
Obviously, at this point, you must be thinking of taking a screenshot. But, take a pause and think, if you are someone who uses your desktop more than your phone, it is not easy for you to get a screenshot of all these images from Pinterest. Alright! The phone users can take the screenshot, but how many times will this work for the desktop? 
Also, read 10 Must-Have Helper Tools For Instagram To Gain Extreme Popularity
Obviously, it will become a burden in place of making your task easier. 
So, what to do?
Don't stress! All you need to do is to find the download option for your desktops. For this, 
Go to your web browser and open Pinterest. 
Go to the photo that you wish to download and right click on the picture. 
Tap on the save image as option, choose the name of your file and click on next. 
Wuhu! You are done. 
That's for the desktop, but how to download it from your phone? 
It's also an easy job, all you need to do is, 
Open the Pinterest app and open the picture that you wish to download. 
Look for the three dot bar at the extreme left corner at the top and click on it.
A pop-up menu will appear with few options. Among such options, click on the Download image and Vola! It's done. 
However, you need to keep a few things in mind while downloading. The most important among them is to access permission to access media on your device. To grant permission, click on the said option. 
What if you are downloading it on your iPhone? 
It's not much different except for a few steps. So, after you click on the download option, it might show a permission error ( not always). To solve this, 
Tap on the privacy option in your iPhone's setting 
Click on photos
Tap on the Pinterest option. 
Click on read and write on the next screen.
Click on allow photos access. 
Open the Pinterest app and now follow the same steps as that of downloading images from Pinterest on Android.
Well, you need to note that this will download a single image and not the whole board.
How To Download Pinterest Board All At Once Using Chrome Web Store? 
To download Pinterest board all at once using Chrome Web Store, you need to, 
Open the chrome web store.
Add an image download extension like the Pinterest Image Download to the chrome browser. 
Go to the Pinterest board on your web.
Click on the download extension. 
From the board option, select the download all images option. 
Ahan! That's it, now all of your board images are saved in your device. 
However, you can use a lot of other Pinterest board downloader Chrome Extensions just like the Pinterest Image Download. Let's see about this in detail. 
Also, read Top 10 Most Followed Accounts on Pinterest in 2021 You Must Not Miss
How To Download Pinterest Board All At Once Using Different Chrome Extensions?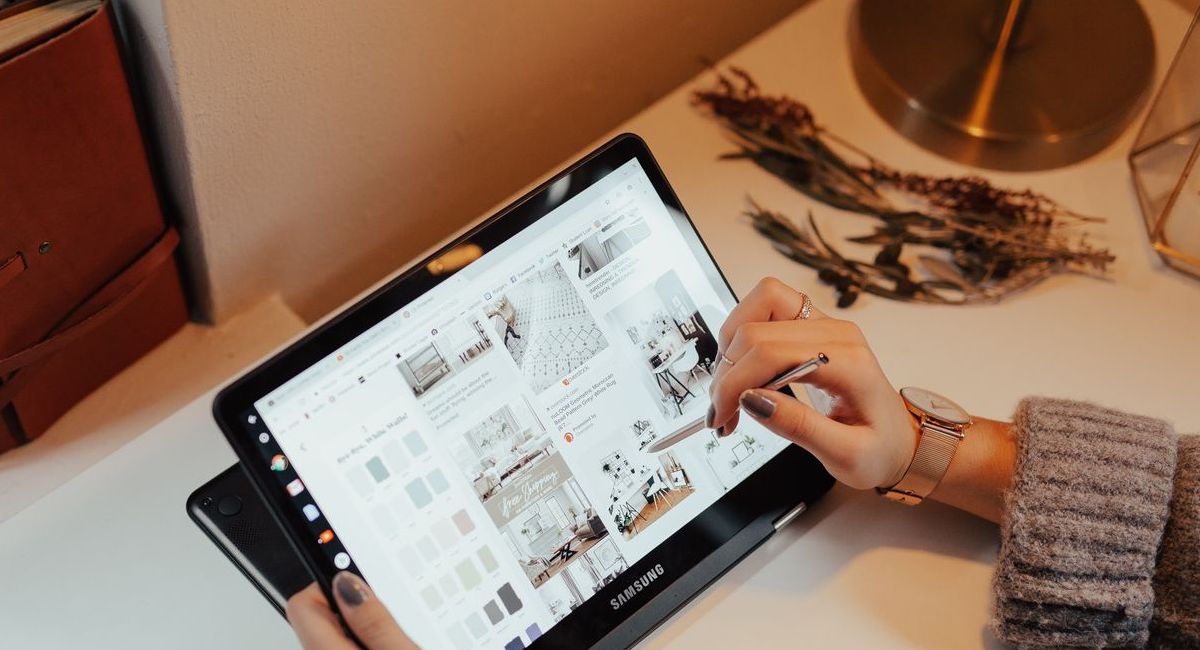 If you feel all the above methods are nothing less than hard work, then you can try using the third-party tools aka Chrome Extensions. 
Well, one thing is sure that these Chrome extensions will make your work easier. 
The best chrome extensions that you can use are:
Down Album
Image Downloader
Image Assistant Batch Image Downloader
Pin-Down
Image-Picker
Pinterest Downloader
All these extensions will help you in downloading your imageboard all at once without degrading the image quality. 
So, you can be free from worrying about the quality. 
How To Download Pinterest Board All At Once Using Different Browser?
If you love using Google Chrome for your day-to-day task or to watch the new trends of interest, then it might not be possible for you to get the Pinterest board all at once into your gallery without extensions. However, if you switch to another platform, it will become a matter of ease for you. 
Also, read What Do Emojis Mean On Snapchat? Beginner's Guide In 2021
If you are thinking of doing so, then Opera is going to be the perfect choice for you. Its high-end customization makes this browser to be the Pinterest-dedicated tool for sure. 
Its lightweight and vast range of extensions make it suitable to build a viable framework for downloading the images from your Pinterest board. 
Wrapping Up
So, that's how you can download a Pinterest board all at once without much effort or without degrading the image quality. 
Now, It's high time you use these methods and get to download Pinterest board with ease into your device. Don't forget to tell us in the comment section, if you find this post helpful or not.