Good relationships allow us to grow, develop our talents, broaden our perspectives, and improve our sense of ourselves. We get happier within our relationships when they assist us in doing these things. 
Relationships can be capable of helping us expand ourselves when they are fresh. On the other hand, self-expansion may occur at any time in a relationship if we engage in self-expanding activities with our partners. 
According to a vast body of research, engaging in exciting and unusual activities with a partner boosts emotions of connection and desire. Field studies in which couples were invited to spend time together doing activities that they both found exciting and lab studies in which teams attempted friendly, unfamiliar activities have demonstrated that these activities boost feelings of intimacy and closeness.
Many people want freshness and excitement, even if they don't realize it, which is one reason why relationships tend to diminish with time. Everything is new and exciting in the early stages of a relationship. Long-term relationships, on the other hand, frequently feature comfortable sameness. 
We establish closeness with others by discovering new things about them. During the early phases of courting, this results in a fast rise in correspondence. However, even if you've been together for a long time, you may still learn new things about your partner, and a fresh experience and environment can be a fantastic way for that to happen.
While getting comfortable in a relationship can be a sign that you are progressing past infatuation, it can be easy to feel things stagnating. While some people may utilize personal or couples therapy, there are some activities you can try to help your relationship be the strongest it can.
The following activities are some alternatives to therapy you can use to bond with your significant other and ensure that your relationship stays healthy.
Working Out Together
Individually, exercise can make you happier. The combination of endorphins and improved physical health can lead to improved self-confidence and mental health, which will likely strengthen a relationship. 
Also, nonverbal matching can allow people to feel more "emotionally attuned" to one another. Those who have experienced or participate in it may express strong emotions of closeness with their partner. 
In addition, individuals are more likely to adopt a good health behavior change if their partner does as well. Making healthy choices together gives you a common goal as well as something new to talk about and do together. Make a regular workout part of your routine together to fortify your foundation.
Cooking Together
The nutritional advantages of cooking at home are widely known. Still, the influence of cooking together on relationships is less well documented. Cooking together could help you build and maintain a good connection, no matter how basic or beginner-level you make it. Cooking enhances human communication and interpersonal interaction.
Cooking together and spending time in the kitchen conversing allows you to pause and appreciate the little things. According to research, the more inquisitive a pair is, the more they feel aroused and invigorated by their relationship.
Watching Shows And Movies Together
Watching movies can create wholesome memories for a couple. As you and your friends watch a movie together, memories are formed. You can see a terrific film with friendly company and make the most of it.
Viewing movies with your partner may be a fantastic way to reduce tension and stress in your life. It might be one of those infrequent occasions when a nice unfettered laugh flows naturally. Sharing shows and movies can give you common ground and more reason to spend time with each other regularly.
Playing Games Together
A fantastic advantage of board games is that they are face-to-face, tactile, and preferably uninterrupted. It's time to put the phone aside, be focused entirely on one other, and experience the connection that most couples want, which is simpler to create without interruptions.
Laughter is a side effect of playing games. It is one of the essential components for creativity and a pleasurable learning experience. In general, laughing and having a good time helps to reduce stress, which is why studies have indicated that game playing can lower stress.  
Some good-natured competitive spirit can also help you to practice working together or against each other but still maintaining a solid connection as a couple and keeping a cool head.
Reading Books
Like sharing TV shows or movies, reading the same books can give you something to talk about and a shared experience. Hearing the other person's perspective can help you learn more about them as a person and deepen your emotional and intellectual connection.
Self-help books
If you are actively trying to improve a relationship, instructive books relating to self-help and relationship repair may provide the new perspectives and language you need to talk to each other about what you want. "Relationship novels may help you notice, evaluate, and analyze what's going on in your relationship," says Jane Greer, Ph.D., a marital and sex therapist based in New York and author of What About Me?: Stop Selfishness from Ruining Your Relationship. 
Getting Creative Together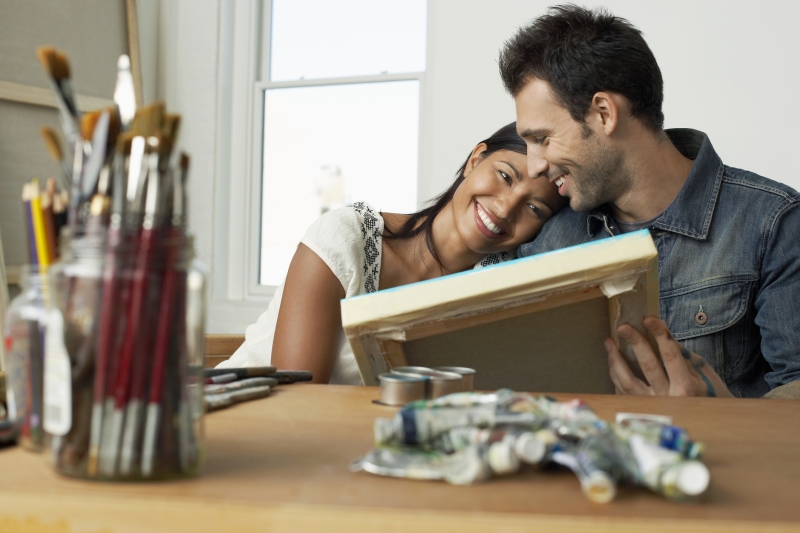 Is there anything artistic that you can do together? Music? Dance? Maybe some painting? Grab that paintbrush or guitar and get started. 
Want to try something unconventional? Go for woodworking. Pursuing art with your partner can go a long way. 
Art enables you to tackle a side of your mind that is generally unused in today's hectic lifestyle. This could strengthen your bond and keep your relationship unique and interesting. 
Most Importantly, Talking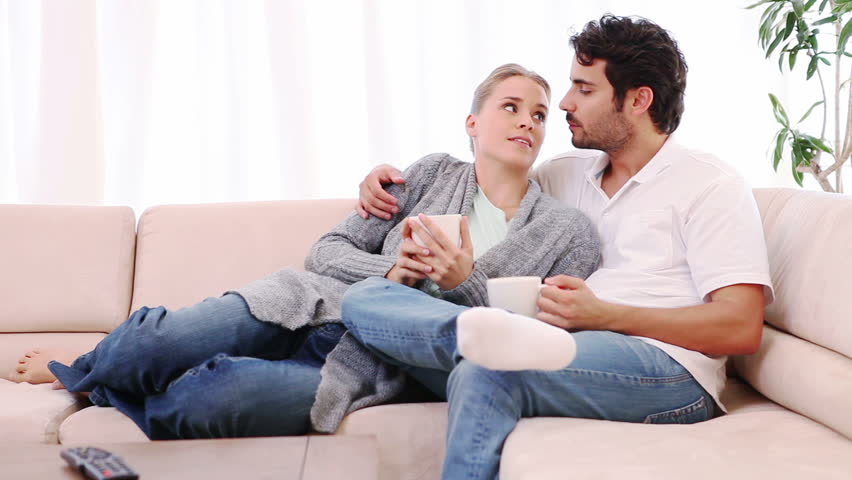 You may not need to attend therapy to initiate meaningful communication with your partner about what you're feeling. Clear understanding is the foundation of a successful relationship. 
It may be crucial for you to set aside time every single day to talk about something outside of work. Discuss how your day went, how you are feeling, and what you want. It is only when you express yourself freely that your relationship will be a well-functioning one.  
Moving forward together after trying some new things
Relationships require effort from both the parties involved to make them successful. Trying any number of new activities, like therapy, cooking, music, watching something, or playing games could improve your relationship.
Consider focusing on communication, trust, time, support, and mutual understanding while trying your new activities. Considering these five aspects can enhance your connection and keep freshness and excitement in the relationship. 
The concept of a good and healthy relationship varies from person to person. However, most individuals would generally agree that respect, friendship, reciprocal emotional support, sexual expression, and economic security are essential components of an adult relationship. So, keeping all these in mind while proceeding can help preserve the spark in a relationship.
About the author:
Marie Miguel has been a writing and research expert for nearly a decade, covering a variety of health- related topics. Currently, she is contributing to the expansion and growth of a free online mental health resource with BetterHelp.com. With an interest and dedication to addressing stigmas associated with mental health, she continues to specifically target subjects related to anxiety and depression.