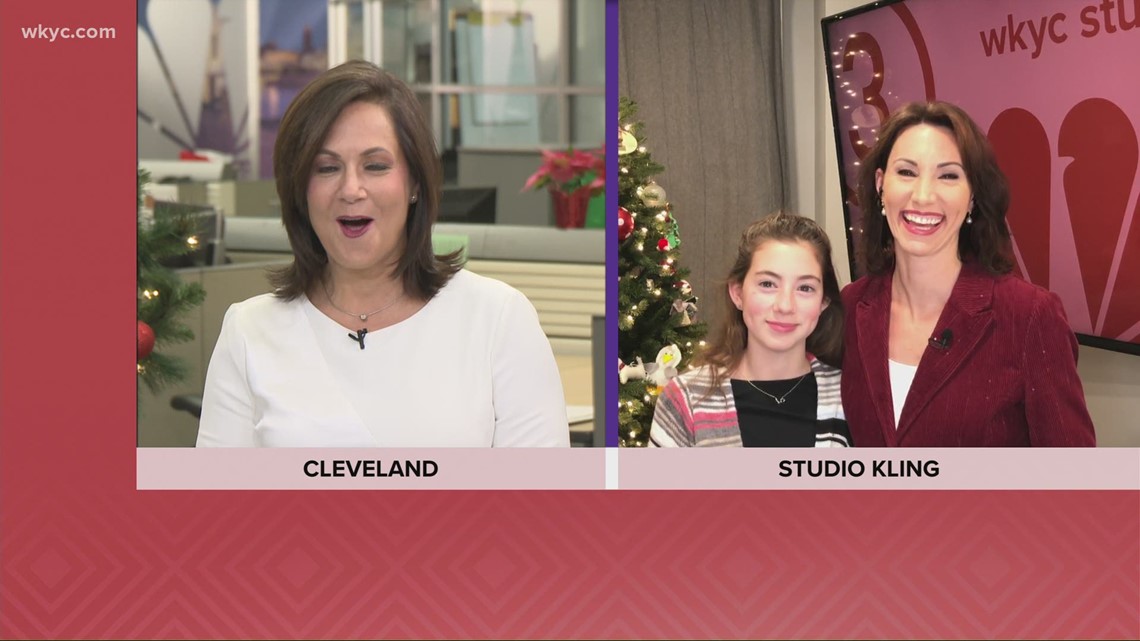 Lake Erie is the gift that keeps on giving, as winter storm warnings (and lake snow) continue tonight.
CLEVELAND — What. A. Christmas Day!!!  Merry Christmas to you and yours from all of us on the WKYC 3Weather Team.
The lake snow won't be winding down anytime soon, but the placement of that lake snow will be changing.  
Wind this evening and tonight will back around to the southwest, which will push the snowbands farther north and aim them into the primary snowbelt area.  Another 4″ to 8″ of snow will fall tonight (perhaps more if heavy snowbands establish and persist).
Winter storm warnings continue for Eastern Cuyahoga, Lake, Northern Geauga, and Ashtabula counties through 7AM.
Everyone will be COLD!  Wind chills will be near 0.
The snow seems to be winding down, but the roads will still be tricky.
Roads will likely remain slick and travel conditions hazardous.  After the sun sets, the road surfaces will cool and black ice will be possible.  Temperatures will stay well below freezing until the weekend. At least the road crews have had a chance to catch up.
We'll settle into a lovely weather pattern for the weekend with cool temperatures hanging around thanks to all of our new snow.
Monday a clipper system will be moving through, which will likely bring additional snow showers across the area.  After that the next big thing won't arrive until Thursday when rain returns.
TONIGHT: Scattered snow showers, especially along Lake Erie.  Mostly cloudy otherwise.  Teens.
SATURDAY: Lingering lake snow showers east, otherwise partly to mostly cloudy. Upper 20s.
SUNDAY: Mostly cloudy and quiet.  Mid/upper 30s.
MONDAY: Scattered snow showers, mainly early. Upper 30s
TUESDAY: Mostly sunny. Upper 20s.
WEDNESDAY: Increasing clouds with late day rain. Mild. Mid 40s
THURSDAY:  Rain likely. Breezy and mild. Upper 40s.
FRIDAY:  Mostly cloudy.  Low 30s
SUBSCRIBE: Get the day's top headlines sent to your inbox each weekday morning with the free 3News to GO! newsletter
—————————————————————————————————
Get more weather from the 3News Weather team of Betsy Kling (@betsykling), Hollie Strano (@holliesmiles), Matt Wintz (@WintzWeather) Jason Frazer (@JasonFrazerTV), and Matt Standridge (@StandridgeWX).
►MORE WEATHER | Get the latest weather headlines, video, photos & more
►FACEBOOK & TWITTER | Follow the weather on Facebook and Twitter
►ENVIRONMENT NEWS | Find out more about the world around us
►EARTH & SPACE NEWS | Learn more about our planet and outer space
►WEATHER FEATURES | Read our weather guides, storm reports & more