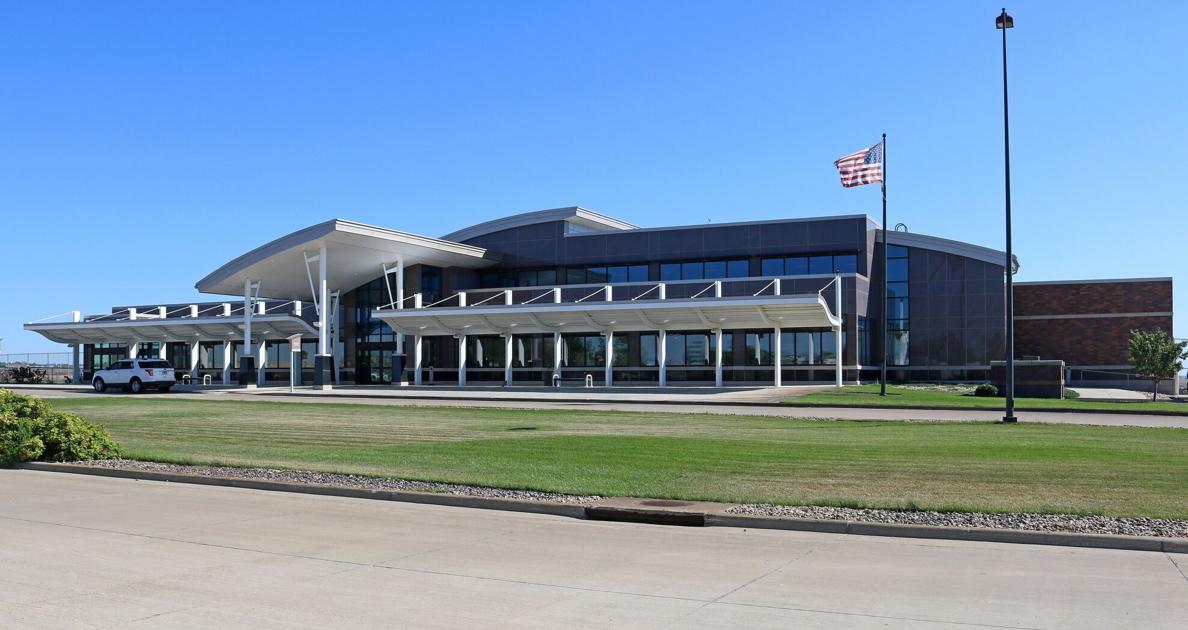 Pierre Regional Airport saw a 38 percent drop in passenger boardings in 2020 compared with 2019, and it doesn't take much to figure out why.
"It's nothing we're worried about," Airport Manager Cameron Howard said, pointing to the international downturn in aviation tied to the COVID-19 pandemic.
"Hunting season last year was really good for us, it turned out a lot of numbers (of boardings)," he said. "Obviously, January and February are traditionally slower travel periods, but we're anticipating a jump back up this summer."
The airport saw 8,076 boardings in 2020, down from a record 13,010 in 2019. That number was also far below 2017 and 2018.
January and February 2020 were strong months for the airport, with 1,307 and 1,345 boardings respectively. They were stronger than 2017-2019.
Like all airports, Pierre Regional saw an immediate and steep drop in boardings as the virus spread in March, which saw 668 boardings. Then the numbers fell off a cliff.
April 2020 saw just 47 passengers board in Pierre, the low for the year. That 94 percent drop compared with April 2019 was on par with a national decline of 96 percent for the month, according to the U.S. Bureau of Transportation Statistics.
The steep drop led United/Sky West to cut back to one flight a day to Pierre in May; the dropped flights were restored July 6.
Howard, who took over as airport manager in April 2020, said it's too early to tell whether travelers are comfortable enough to fly again in the numbers Pierre saw in 2019.
"I think once the vaccine is a bit more widespread we'll see it," he said.
Globally, airports saw more than a 60 percent drop in traffic in 2020 compared with 2019. That number is about the same for the United States,
Today, Pierre's airport sees two flights a day to Denver except Tuesday and Saturday, which have one morning flight. All morning flights will have a 6:20 a.m. departure starting March 3, Howard said. United Airlines will make the call on whether it's a permanent switch, he said.