Lighting a scented candle during winters in a dark room gives a different kind of vibe. Lighting a candle in your room is not just calming but also aesthetically pleasing. Who doesn't want to have a bubble bath with scented candles? Even Chandler does that with no shame!

A hectic day and busy schedule can definitely be soul sucking. Beautiful and exquisite fragrance will not take away your tiredness but will give you the homebound feeling the moment you come to your home after a tiring day.

I feel that scented candles are such an underestimated product. A single candle can be used in many ways. If you don't want to light your candle, you can just keep it on a shelf and voila, you have a soothing corner in your room.

You can also customize your candles according to your preference. Many small business owners are doing wonderful work in customizing candles by infusing delicious flavors and fragrances. Candles with good fragrance will make your room more refreshing.

It is known that people nowadays are working from home due to COVID-19 and it is very difficult to maintain a healthy environment while working all day. Lighting a candle will makenthe atmosphere calm and your room a little clean. A healthy and positive environment at home can be made by adding these small home decors in your room and long-lastin scented candles.

Candles are always a great option but Scented candles during winter in cherry on the top

Now there are many candles in the market that are not long-lasting; they melts easily and many of them are the one which loses its smell after a period of time. Now those who are passionate about fragrances and self-care during winters, they might need good quality candles.

Here I have some of the options of Best Smelling Candles During Winters.

Josephine Scented Candles – Best Scented Candle

Josephine scented candles are the kind of candle that has great smell and looks magnificent. These candles are induced with flavors and fragrances like Citrus, Bergamot, Jasmin, Rose, Sandalwood, Tonka Bean, Amber and Vanilla. Such rich fragrances around your room can never go wrong.

You can buy this Candle from Amazon for $45- $105
Burning Time: 55 to 60 hours

Manor House Weekend

If you are a video creator and need a good aesthetic background in your frames then these Manor House Weekend candles are for you. The company of these candles claims that they take inspiration from the countryside where you can smell the bonfire blaze and the cozy feeling of being around the family. You can get these candles in flavors like Sandalwood, Golden Amber, Warm Musk, California Fig, Ivy Greens, Summer Dew, Champagne, Saffron, Leather.

You can buy these candles at a starting price of $36.00

Nah Soy Candle – Best Scented Candle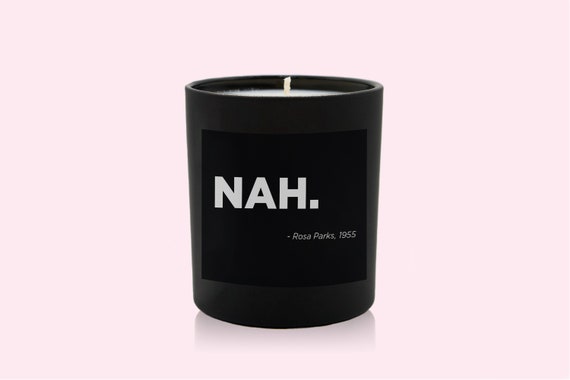 Jar of candles is what makes the candle attractive and beautiful. So, Nah Soy Candle gives you the option to choose your jar. You can choose a jar according to the likings. Also, you can find your own combination of the candle with good fragrance in it. You get to choose between fragrances like lavender, vanilla and clean cotton.

You can but this candle for $25.00
Burning Time: 50-60 hours

Small Tumbler Candle, Café Alfresco

This is a candle with the smell of cinnamon and caramel in it. The hints of these two can give your room a natural feel. During winters having hot coffee in hand and reading a good novel in your blanket with these candles will give a different vibe to your room.

You can buy these candles for $16.64 (Click Here To Buy)
Burning time: 35-55 hours

Glass Jar Scented Candles – Best Scented Candle

If you love the smell of food then this candle with the smell of honey, vanilla, butter and sugar will remind you of the tasty meals and you will get cravings of delicious food.
Price starts from $21.70 (Buy From AMAZON.COM)
Burning time: 10-12 hours

Bilbliotheque Scented Candles – Best Scented Candle

These candles have a heavy scent of vanilla, leather and violets so if you are looking for a high scented candle. The classy jars of these candles will take your heart and you will not be able to control yourself from buying it.

You can buy these candles for $85.00
Burning time: 60 hours

Dark Rum And Oak Scenled candle

This can be a good option to give someone no hangover of rum and all other advantages of it.
A good option in small party times and best for the winter season.
Price of these candles starts from $18.99 (Buy From Amazon)
Burning time: 2-3 hours