Live streaming is one of the best ways to have a boost building new audience. All it needs is a good internet connection and a trustworthy live streaming site. What happened? Don't know any? No worries, in this post, we have got the best free live video streaming sites for you so that you can interact with people without any glitches.
Well, the internet in 2021 is undoubtedly your great friend. Why, do you ask? The reason being it allows you to endless things for free. The same is when it comes to live streaming sites and apps. Creators are using them to reach the masses and why not? After all, these are the connecting link between the creator and the audience. But, not all of them deliver the best experience.
The frontier sites that are best when it comes to free live video streaming sites for professional use include Facebook, Twitch, YouNow, Instagram, and more. These sites let you hold events, play games, interact with the audience and you can use them from your PC, android, or iOS devices. Below you will find out a detailed explanation of these sites and what features they offer to you.
But before stepping directly to the names, you should know what are the demands to be the best streaming sites. You need to check, if, they are free to us? Do they offer Professional hosting services? Are they secure? Do they have low latency streaming so that they do not delay the live video delivery or not? Let's find out about all this below.
Best Free Live Video Streaming sites
Even if we leave all the technicalities, there is much more to talk about. Below is a detailed explanation of all of these sites and what features they offer to you when it comes to living streaming.
Facebook
Why Facebook is one of the best free live video streaming sites in 2021?
When it comes to connecting with people, meet new friends or reunite with the old ones, the very first name on the list has to be Facebook.
No doubts!
And it revolutionized the whole idea by introducing the live video stream for everyone for free and enables the option for live chat so that the participants can use it and talk to the person who is streaming in real-time.
Also, read Best Ways to Recover Deleted Facebook Account
So, connect with your old friends, online friends, make new friends and share what is happening with you in real-time with the help of Facebook live!
Instagram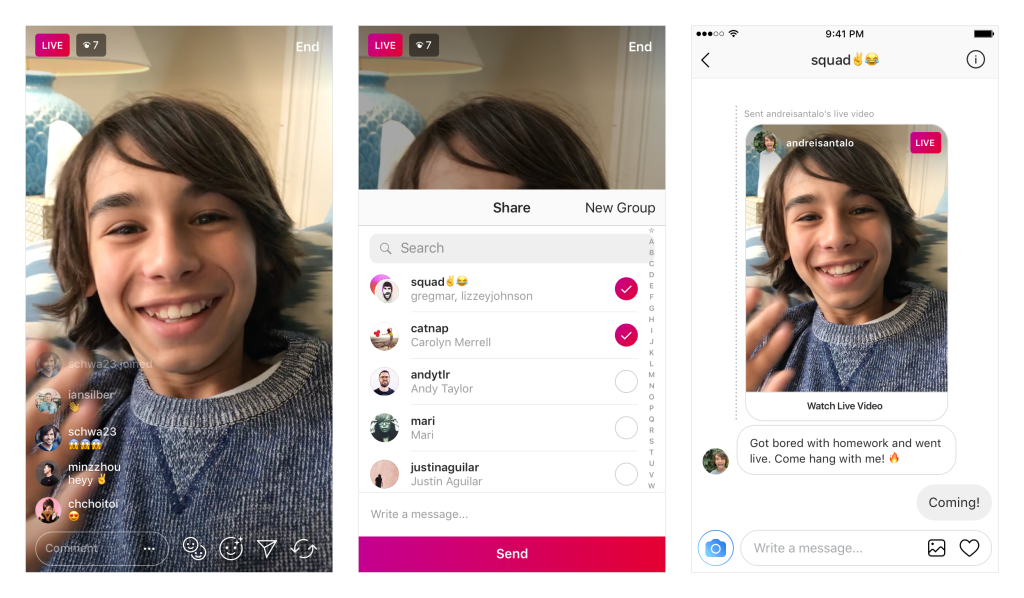 Why Instagram is one of the best live video streaming sites in 2021?
Since the first live stream in 2007, a benchmark has been set. And, competing with that benchmark is the most used social media platform, Instagram with more than 200 million active users/month! So, all you need to know is how to get more reach so that you can have the whole world as your audience.
You can stream live with your group of friends and your followers are notified when you go live. You can also go live on Instagram alone and share what is happening with you in real-time.
One of the favorite parts about Instagram live is the little heart corner in the bottom right of the screen- it's just fun to tap on again and again and get a streak of hearts coming out.
You can add your friend and ask them to be in life and also chat with them in real-time!
Twitch
Why Twitch is one of the best free live video streaming sites in 2021?
Entering the live video streaming game, twitch is emerging as one of the most used platforms for live streaming content.
The platform had gained immense popularity worldwide but the quality depends upon the people and the content they are streaming and distributing.
The platform is widely and mostly used for the streaming of video games so a huge user on twitch is the gaming community.
The thing on twitch is that you cannot pause, play or re-wind a live video or even save it. if the video ends, it had ended forever- more like when the moment is gone, it is gone forever.
Also, check out How To Stream Games on YouTube in Easy Steps
So if you got great gaming skills and want to show them off, we have got the place for you- twitch!
YouNow
Why YouNow is one of the best free live video streaming sites in 2021?
If you are looking for a site that is just live and fun? YouNow is the place for you to be.
YouNow is an app which is built for live video streaming, broadcasting, and chatting? The audience in majority found on YouNow is teenagers, blooming musicians, artists, and many casual users who use YouNow for fun purposes.
YouNow app allows you to go live very very handy. The artists share their work and even go live with the YouNow audience. YouNow is a very very casual and fun app for live video streaming.
Periscope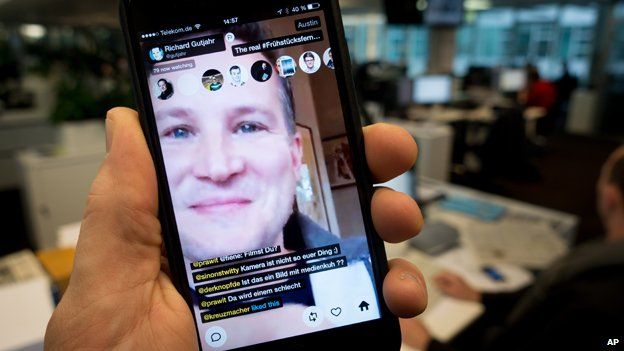 Why Periscope is one of the best free live video streaming sites in 2021?
This specific live video streaming platform is made and created for people who vlog regularly.
the best thing about periscope is that you just have to connect your camera, mic, and all your recording setup and that is it! You are ready to go live with high-quality video and audio.
For how long can you go live on periscope?
Yes, this is a valid question. you can go live on periscope for as long as you want there is no time limit as such! You can also record your video and re-watch it.
Periscope also has a replay feature for the viewers just in case they tuned in a bit late so that they can catch up with what happened in the part that they missed.
BeLive
Why BeLive is one of the best live video streaming sites in 2021?
How about a live video streaming site with more than 677,425,380 engaged viewers?
Sounds exciting, right?
The be. the live interface is super easy to access so that you can share your interface as easily as you can and the viewers also can watch it super easy and not get tangled into the typical interface of a stream.
It is super easy to watch and more importantly, super easy to stream!
BeLive is the place for professionals- conduct interviews or host talk shows!
StreamShark
Why StreamShark is one of the best live video streaming sites in 2021?
StreamShark also called- StreamShark.io, is an easy-to-use and extremely expandable live and on-demand video platform for this gen.
The platform is perfect for live streaming if your stream is about start-ups, SMEs and Corporate. StreamShark was created in 2011 when live streaming had just begun from research out of the Melbourne University, StreamShark is held strong by one of the top Australian venture capital firms Starfish Ventures, and the University of Melbourne's commercialization arm.
StreamShark is one of the very few business-oriented live streaming platforms where you can also customize your streaming screen according to the color scheme of your product so that a user remembers.
Livestream: Paid Site
Why Livestream is one of the best live video streaming sites in 2021?
Livestream, also known as the Vimeo LiveStream is another majorly used and famous video live streaming platform that is based in New York City.
It allows its customers to broadcast live video content just with the help of a using a camera and a computer/laptop through the Internet.
The viewers can stram or play the content via the web, iOS, Android, Roku, and the Apple TV. 
Livestream needs access to a paid subscription for content providers to use. It used to be a free ad-supported service but that now is not the case since 2016.
Summing up:
So, these are the best live streaming sites that are easy to use and will give you the best streaming experience.
Now turn is yours, tell us in the comment section, which one is your favorite among these mentioned sites or which one to add to the list. Your suggestion is welcomed.
ENJOY!!!!