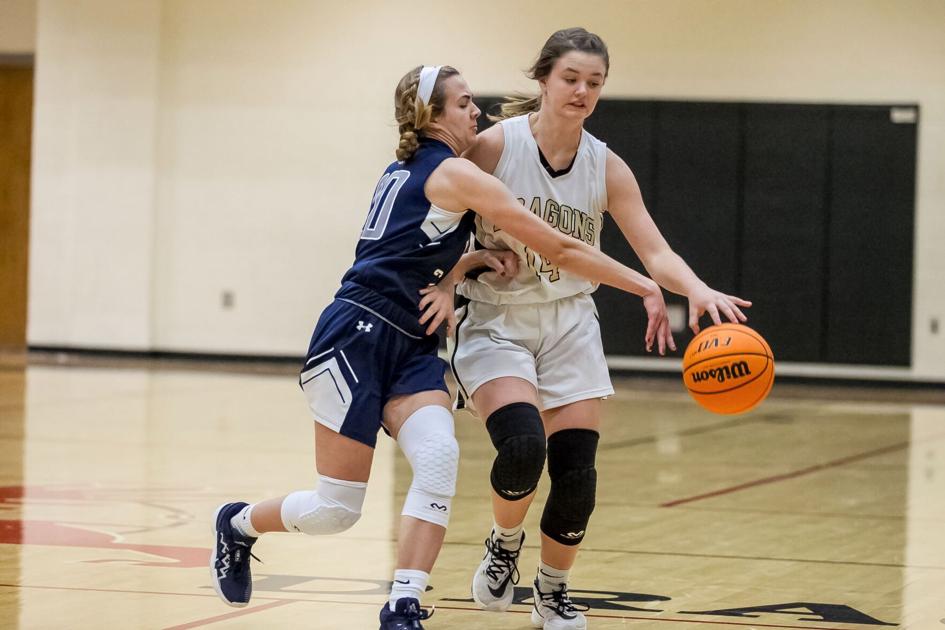 As the year draws to a close, it's time to check out what's going on with the local varsity basketball scene. Here are some local results from Dec. 29-30.
The Pepperell Lady Dragons picked up their fourth win of the 2020-21 season by three points over the visiting Unity Christian Lady Lions.
Pepperell sophomore Morgan Willingham notched 20 points. Aysia Day contributed 10 and Ellie Cox had 8 points.
"I felt pretty good about our defense, but we struggled to get into a rhythm offensively until the 4th quarter," Lady Dragons head coach Emily Claytor said in an emailed statement. "I love the fight in our girls to never quit and to have the composure and effort needed to pull out a win against a tough team."
Unlike the Lady Dragons, the Pepperell boys found themselves on the other end of a three-point contest, falling to the Unity Christian Lions. Unity improves to 4-5 overall while Pepperell drops to 4-5.
Austin Wilkerson led the Lions with 20 points. Hudson Hill was second in scoring with 16, while Caleb Thompson added 12.
The Trion Girls Basketball team defeated the Pepperell Lady Dragons by the score of 43-34. Trion improves to 7-3 overall while Pepperell falls back to .500 at 4-4.
Chloe Murdock led the way for Trion with 14 points. I'ziah McCutchins notched 11 and Ransley Lawrence had six.
Pepperell's Morgan Willingham and Ellie Cox both scored 11 points.
Both teams are off until after New Year and prepare for region competition. Trion will battle Gordon Lee in Region 6-A Public next Friday while Pepperell will face Coosa on Tuesday, Jan. 5.
The Rome Lady Wolves, fresh off a Christmas Tournament championship on Dec. 18, followed up with a 15-point victory over Oconee County in the Banks County Christmas Tournament in Homer.
Treneisha Adams and freshman Breana Griffin both recorded 14 points. Rome has surged to 8-3, winners of five in a row.
The Lady Wolves are back in Region 5-AAAAAA play to open up the 2021 portion of the schedule, traveling to South Paulding High School on Tuesday, Jan. 5.
The Rome Wolves started a win streak Tuesday evening with a 71-55 win over Handley High School (AL) during the Cleburne County High School Showcase. The Wolves have now won three of their last four games.
Braxton Wade led the Wolves offensively with 18 points. Justyn Smith collected 16 points and five blocks, and Jay Wise chipped in 11 points.
The Wolves journey back across the state line to battle Jacksonville High School (AL) Wednesday night in the final day of the Cleburne County Showcase.
Rome returns to Region 5-AAAAAA competition on Tuesday at South Paulding High School in Douglasville.
On Tuesday in the Big Blue Classic at Model High School, the Coosa Eagles defeated Douglass 69-58 and the host Model Blue Devils topped North Forsyth 61-52.