NEW YORK (WABC) — Thursday may start off gloomy with a touch of fog, but it should feel great by lunch time as temperatures reach the 70s.
Wednesday
Very mild. High of 56.
Thursday
Breezy and warmer with a high of 68.
Friday
Shower possible with a high of 66.
Saturday
Dramatic drop. High of 47.
Sunday
Stays cool with a high of 46.
Monday
Sun to clouds with a high of 42.
Tuesday
Chance of rain with a high of 44.
RELATED: "Rising Risk" docuseries explores how those rising sea levels will play out in the lower Manhattan of the late 21st century. Watch now on our CTV apps for Fire, Roku, Apple TV and Android TV
MORE ACCUWEATHER RESOURCES
Check the latest alerts and advisories for the New York area from the National Weather Service
Check AccuTrack Radar
School closings and delays
For weather updates wherever you go, please download the AccuWeather app.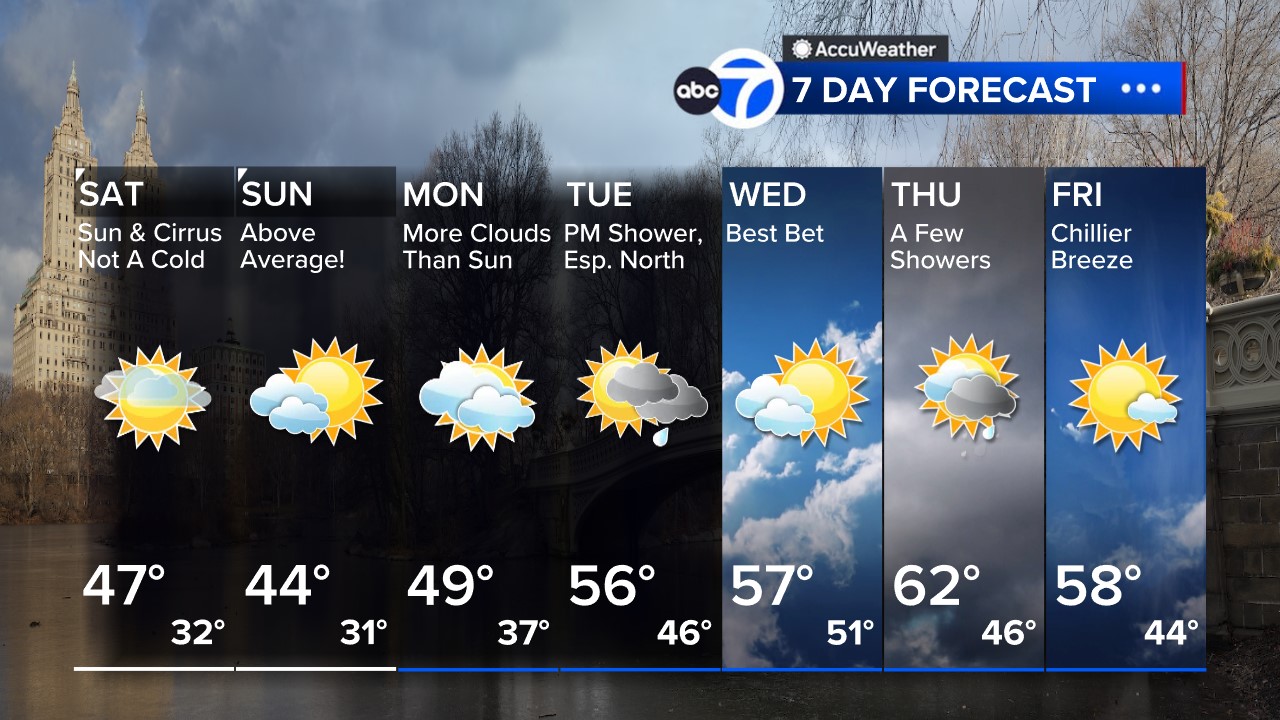 Report a correction or typo
Copyright © 2021 WABC-TV. All Rights Reserved.