NEW YORK (WABC) — Saturday will be the better half of the weekend as a southern storm threatens to bring snow back to the area on Sunday.
A Winter Storm Watch has been issued for New York City, Long Island, and other parts of the Tri-State.
Check here for more details on this storm, which is expected to be less intense than the last one.
Saturday
Brisky and bright. High 40.
Sunday
AccuWeather Alert: More snow. High 34.
Monday
Brisk and colder. 28.
Tuesday
Snow or rain. High of 38.
Wednesday
Arctic blast. High 32.
Thursday
Stays cold with a high of 28.
Friday
Frigid! High 28.
RELATED: "Rising Risk" docuseries explores how those rising sea levels will play out in the lower Manhattan of the late 21st century. Watch now on our CTV apps for Fire, Roku, Apple TV and Android TV
MORE ACCUWEATHER RESOURCES
Check the latest alerts and advisories for the New York area from the National Weather Service
Check AccuTrack Radar
School closings and delays
For weather updates wherever you go, please download the AccuWeather app.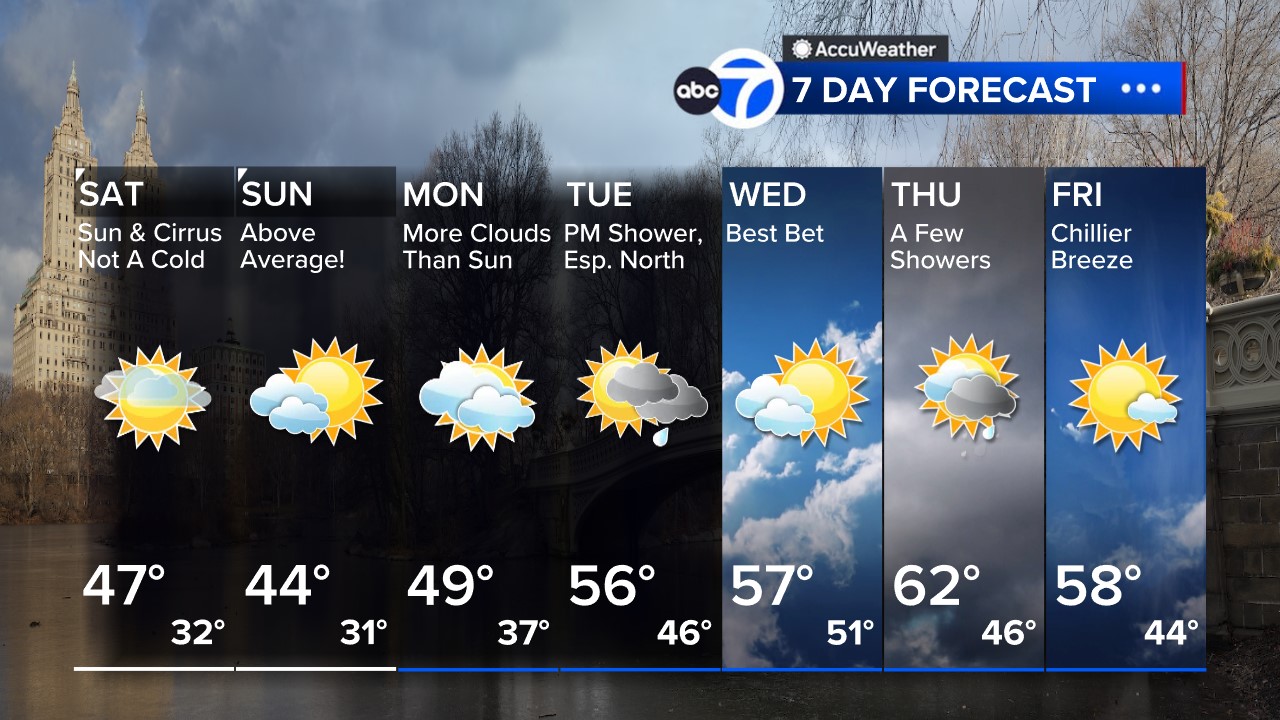 Report a correction or typo
Copyright © 2021 WABC-TV. All Rights Reserved.