Studying in a medical school is not as easy as you may think, as being a physician is a responsible job. It takes hard work, determination and pain to study the medical programs, as they are solely based upon your academic scores and depends upon your willingness to get a seat in a good medical school. 
Pittsburgh University- School of Medicine provides an excellent opportunity to the medical aspirants, to study in an exclusive environment where the students are taught to become efficient physician leaders of tomorrow. There are not many public medical schools in Pittsburgh, but its adjoining cities have plenty of prestigious medical colleges. However, few medical schools in Pittsburgh are enlisted below:
Here is Only 2 Medical Schools in Pittsburgh
University of Pittsburgh- School of Medicine
Pittsburgh Medical School aims to improve health and well-being of populations and individuals through extensive an efficient biomedical research. It seeks to provide innovative educational programs in medicine and biomedical science amongst its students. It also seeks to inculcate leadership qualities in future generation physician leaders in academic medicine.
Pittsburgh Medical School was established on June 4, 1883, about 137 years ago from now.
This school of medicine is also known as Pitt Med, and has continuously ranked as a 'Top Medical School' by U.S News and World Report in both primary care and research.
They claim to achieve their aims by implementing their mission with the highest professional and ethical standards, whether it may be in clinical research or academic teaching. They promote a culture of diversity and inclusiveness and does not discriminate on any grounds.
Also, read Business Schools in Pittsburgh
Pittsburgh School of Medicine works hard to create an environment where all the students, faculty and staff have an opportunity to develop their fullest potential. They believe to bring about the most creative clinicians because despite all the advances of modern medicine, each patient is unique and has different diagnoses, which needs to be addressed keeping in mind, all the possibilities.
They seek to take compassionate students as they believe, compassion is the core principle of all the healing professions and should be the constant guiding force for any health care provider.
They focus on the principle of justice and fairness in delivering medical aids, leaving no one and no community behind. Thus, treating every one equally.
According to them, one needs leadership qualities If one hopes to address the extremely complicated problems in delivering health care across the world.
Their vast faculty is committed to teach with excellence and maximize the learning environment through a strong personal investment in each student. They tend to foster the faculty-student relations through various mentoring efforts which continues to provide positive outcomes in every field.
They offer a vast variety of medical programs which includes MD, PhD/Master's Certificate Programs, MD/PhD Program, Physician Scientist Training Program, Clinical Scientist Training Program, Multidisciplinary MPH Program and many other. Students need to work really hard, if they wish to secure a seat in the medical school as hard work and dedication is important to get through any prestigious college of your dreams.
Chatham University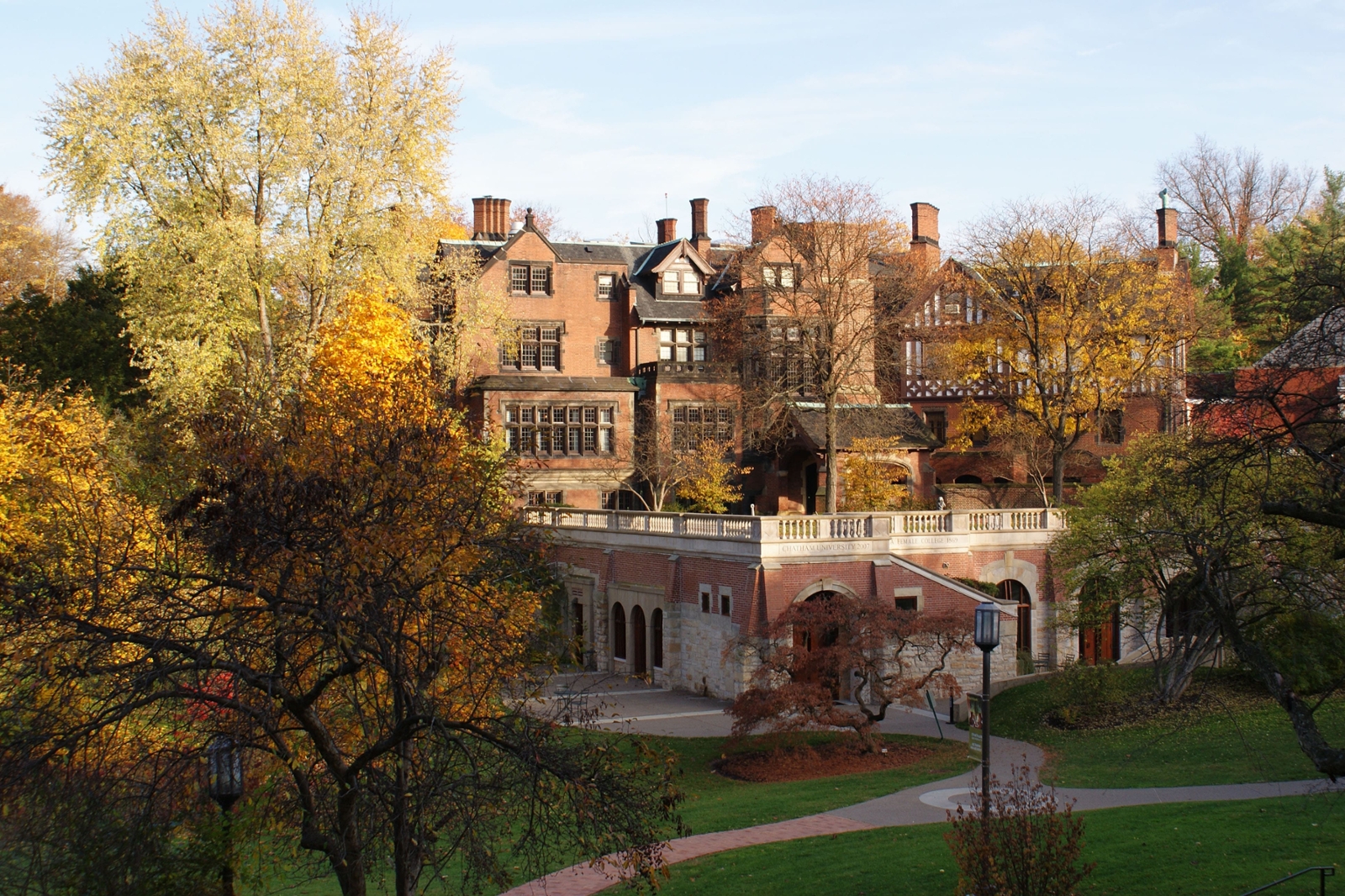 Located in Pittsburgh, Pennsylvania, Chatham University is a private university which was originally founded as a women's college in 1869. It only began to enrol men in undergraduate programs since 2015.
Its graduate programs focuses to make the students excel in today's world, with a special focus on health and sustainability.it offers Masters in Biomedical studies, an integrated Undergraduate and Graduate program in Biology and many more. 
Due to the growing competition to get a seat in top notch medical schools, students face challenges when it comes to standing out in the crowd. The medical programs offered by the Chatham University, serves as an academic enhancement bridge to matriculating in DO, Dental, MD, and PA programs.
Also, check out Graduate Record Examination (GRE): All you need to know
This university claims to nurture the young aspiring minds in the field of medical health, so as to bring out the best physicians from its students. It seeks to provide an excellent education environment, with top faculty who would boost the credentials of the students for advanced health science degrees and overall development. 
Pittsburgh has many private medical schools and a few government funded ones, which provide admissions solely on the basis of merit, making them really hard to crack. However, there are many good options for medical schools in U.S and few of which are enlisted below:
Harvard Medical School
David Geffen School of Medicine
Columbia University Vagelos, College of  Physicians and Surgeons
UCSF School of Medicine
Icahn School of Medicine
Albert Einstein College of Medicine
Perelman School of Medicine